Are Shampoo Bars More Sustainable Than Shampoo Bottles?
Take the high road and opt for sustainable living with shampoo bars.
Our bathing and showering habits have created a massive plastic problem over the years. Plastics are a material that is used in the packaging of shampoos, conditioners, soaps, face washes, scrubs, and even most sponges. Although this wasn't always the case, increased demand in the personal care sector and changes in how we bathe have contributed to the increase in the plastic landscape. What started as a well-intentioned initiative to promote personal hygiene and access to cleaning supplies has swiftly grown into a thriving industry segment.
Every year,550 million unused shampoo bottles are discarded in the United States alone. This statistic only includes the numbers for shampoo bottles. Imagine what the numbers would be if conditioners, body washes, and other products were included. The problem begins from here as only a tiny percentage of these bottles are recycled. Instead, the vast majority of them wind up in our trash cans. These enormous, bulky plastic containers are a significant source of many homes' annual waste, with the average American using up to at least 11 bottles of shampoo each year!
The good news is that a variety of zero-waste shampoos and conditioners are now available. These environmentally friendly solutions minimize the need for plastic bottles, reduce shipping-related carbon emissions, and deliver an equivalent and possibly better cleaning experience. One such option is our PURC shampoo bars; they are eco-friendly and made entirely of natural ingredients. With this, you can go a step further and eliminate all the unneeded and potentially hazardous chemicals, resulting in a plastic-free shampoo and conditioner bar that will leave your hair feeling fresh and the environment thanking you.
Solid shampoo bars are becoming increasingly popular and for a good reason. It has the potential to be highly beneficial to the environment. Making the switch means eliminating single-use plastic, lowering your carbon impact, and keeping away dangerous chemicals from the water and the landfills. Take a look at the different aspects of using shampoo bottles vs. bars.
Benefits Of Opting For Shampoo Bars
Benefits Of Opting For Shampoo Bars

1. Shampoo Bars Help In Reducing Plastic Waste
Each year, almost 11 million metric tonnes of plastic enter our ocean. Shampoo bottles require more plastic for their packaging, whereas we at PURC believe in minimal packaging. It is not unknown that the plastic waste crisis is genuine and harms our environment in alarming ways. Therefore, it's wise to switch to shampoo bars as they use little to no plastic for packaging. Usually, the material used is biodegradable and recyclable.
2. Made Of Organic And Natural Ingredients
Most shampoo bars are made of natural ingredients and have no added chemicals or fragrance. In contrast, liquid shampoos have harmful chemicals added to them, which get washed down the drain and end up causing harm to our environment. All the products at Purc Organics are derived from non-toxic natural ingredients.
3. Cruelty Free
Many shampoo bar businesses are working to protect the oceans, wildlife, and ecosystems harmed by the beauty industry's mass production of chemical-laden goods. Many standard bottled shampoos contain preservatives and chemicals that deplete hair's natural oils and dry up the scalp. These compounds are frequently absent from shampoo bars. Many of the bars are cruelty-free and feature essential oils and natural components. Another benefit? Palm oil, an ingredient connected to deforestation and environmental destruction, is absent from several shampoo bars.
Not only organic, but shampoo bars are also cruelty-free. We at PURC do not believe in testing our products on animals and are very much against animal testing.
4. Lower Carbon Footprint
Shampoo bars help reduce our carbon emissions since they have a lower carbon footprint than their liquid counterparts. A shampoo bar any day lasts more than a liquid shampoo. Most shampoo bars' ingredients are less refined and processed than those in a regular bottle. This means that both the product and the package require less intensive manufacture. Even better, they're a fraction of the size of bottles.
5. Pocket Friendly/Travel Friendly
Shampoo bars are not only environmentally friendly, but they are pocket friendly as well. A traveler's worst nightmare comes true when airport security searches your bag and asks if you're carrying too many liquids. And it only gets worse when you open your suitcase after a flight and discover all the shampoo has spilled all over your clothes and things. Shampoo bars remove both possibilities, leaving your case smelling fresh without causing damage to your clothes.
6. Lasts Longer And Is A Money Saver
The majority of shampoos include 80 percent water, while conditioners can contain up to 95 percent water. Shampoo bars are highly concentrated and last significantly longer than bottled shampoos. Most shampoo bars cost less than liquid shampoo and can typically last up to two to three times longer than a bottle of liquid shampoo. This helps save money and time taken for trips to the shop.
7. Convenient To Use
Wet the bar in your palms and knead it into a gentle lather before rubbing it through your hair. You can also run the bar directly through wet hair. Rinse as usual after massaging it into your scalp. You'll only need a fraction of what you would typically use.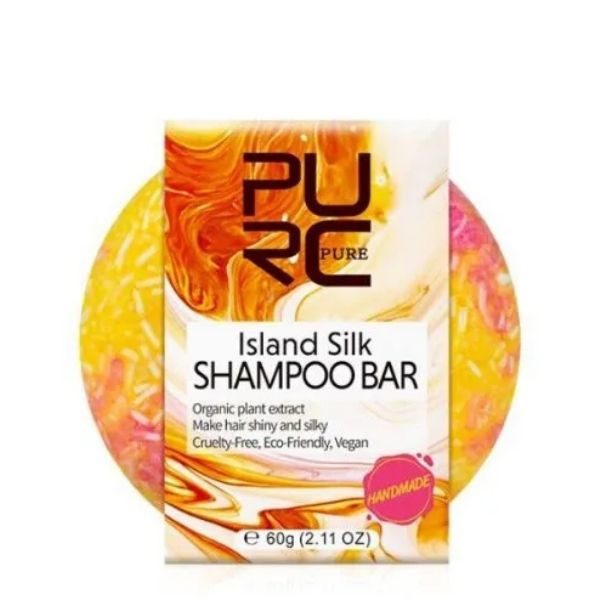 Choose a green lifestyle and switch to PURC's shampoo bars andconditioner bars ranging in different colors and fragrances from Mint to Cinnamon. The raw plant-based ingredients cultivated locally and responsibly have grabbed our hearts in the form of rich hues of the rainbow.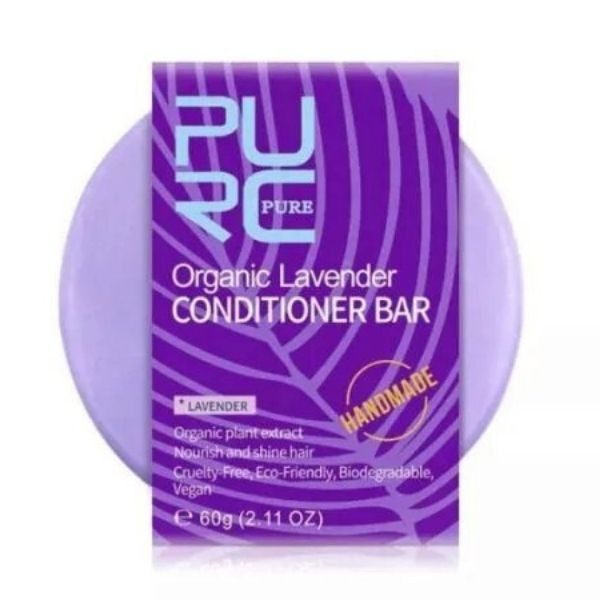 We only choose ingredients with a low environmental impact, from their carbon footprint to their water footprint. To learn more about PURC's Shampoo Bar, visit ourwebsite orproduct page!
---
Sarah Cole
On a mission to fuel the next generation of world-changing companies in consumer, enterprise, marketplaces, health-tech, and more. Formerly of Stanford, and University of Wisconsin. I love tacos and strategy board games.
---