How To Choose Natural Products For Dry Hair
How To Choose Natural Products For Dry Hair
When your scalp is dehydrated and the sebaceous glands do not produce the necessary hair fat. Many times the responsibility of having dry hair is ours; Bad care and styling habits can alter the natural balance of the hair. Some of the factors that contribute to the appearance of dry and frizzy hair are colorations or excessive use of the hairdryer, the iron or the tongs to curl the hair. Many times the natural balance of the hair is affected by inadequate care and bad habits.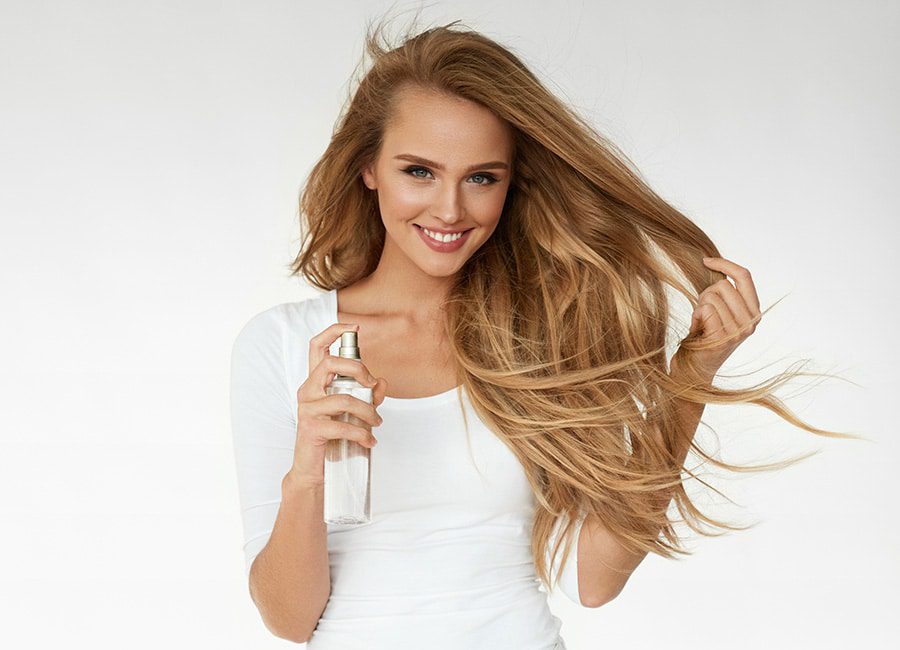 What Is Dry Hair
In general, dry hair is split very easily, it is difficult to detangle and has a total absence of shine. When you touch it, your touch reminds us of straw. The reason? It is no longer protected by hair fat that normally covers it and becomes dry, thin and permeable. Without the coverage provided by hair fat, the cuticle – normally smooth and uniform – becomes rough and porous. Therefore, the water that contains the hair fiber escapes through the small fissures of the fiber and in the end the hair ends up dehydrating.
Symptoms Of Dry Hair
There are some symptoms that will help you understand that your hair is losing its natural hydration:
Hair without life, off, without volume or natural movement.
Lack of brightness
Rough hair to the touch.
Unflexible and very fragile mane, which breaks easily.
Open or broken tips.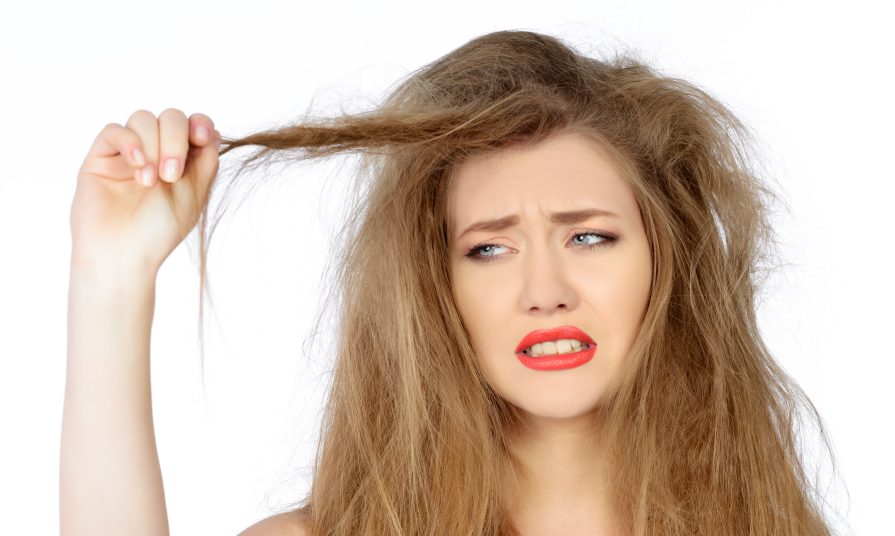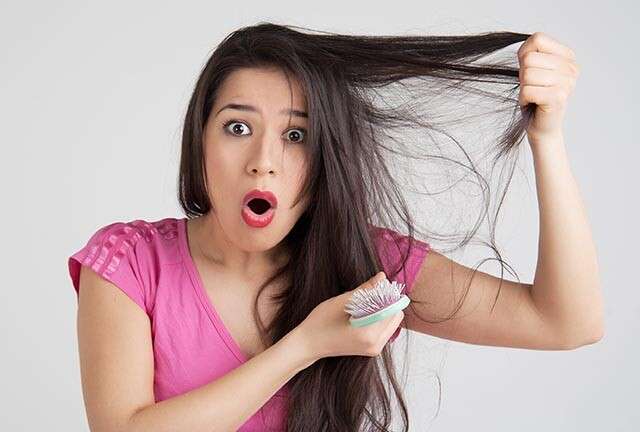 Causes Of Dry Hair
In order to combat your dry hair, the first thing you should know is what has caused it, what is the cause of that dryness. Only then can you find the perfect treatment for your hair, so pay attention: these are the possible causes of poorly hydrated hair:
Genetic causes. It is possible that your hair tends to be dry hair forever if you wear it in the genes. However, you may not have noticed it until now, since the usual thing is that it is not noticed until adulthood.
Excess or washing errors. Choosing badly the products you use for hair, or abusing them, can cause hair dryness.
A wrong diet. We have already explained to you how the diet influences the health of your hair, so keep that in mind: it could be to blame for that dryness in your hair.
Treating Dry Hair
1. Use Natural Shampoos
Have you checked the list of ingredients in your shampoo? Believe it or not, commercial shampoos are usually full of chemicals that give rise to dry hair. Regardless of your hair type, it will always be a good option to choose shampoos made from soft and handmade herbs. Some people don't usually like them because they feel they don't make enough foam, but this is normal. In reality, foam is not natural unless certain chemicals are added. The result you should look for is a feeling of cleanliness.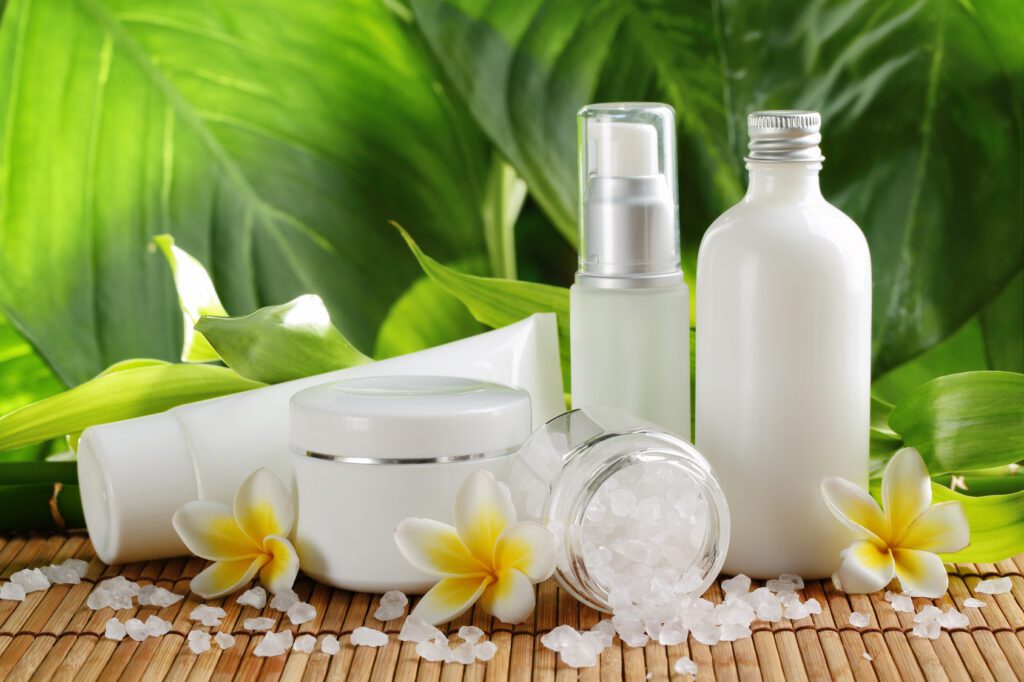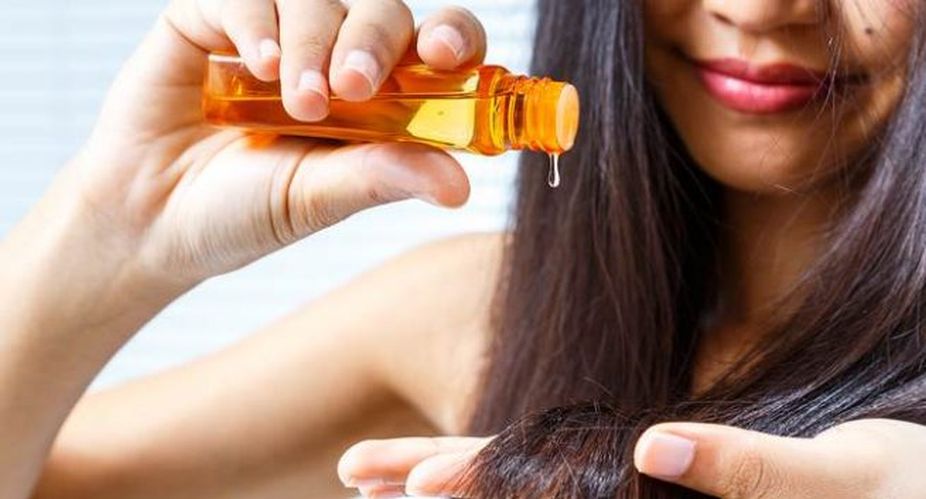 2. Moisturize Your Hair
When the hair has lost its ability to generate its natural bait, it is necessary to help and apply products that can protect and nourish it.
There are many chemicals in the market to moisturize the hair, but they are mostly very expensive, difficult to get and also have the problem that they can cause more damage than your hair already has.
Natural treatments to moisturize hair are by far the best option in terms of economy, effectiveness, and simplicity.
Natural Products To Hydrate Dry Hair:
Water
The Egg
The Olive Oil
Aloe Vera
3. Other Things To Do
Limit hair washing
Use the right hair products
Homemade masks for dry and damaged hair
Protect your hair from heat
Home remedies for dry and damaged hair
Cut your hair regularly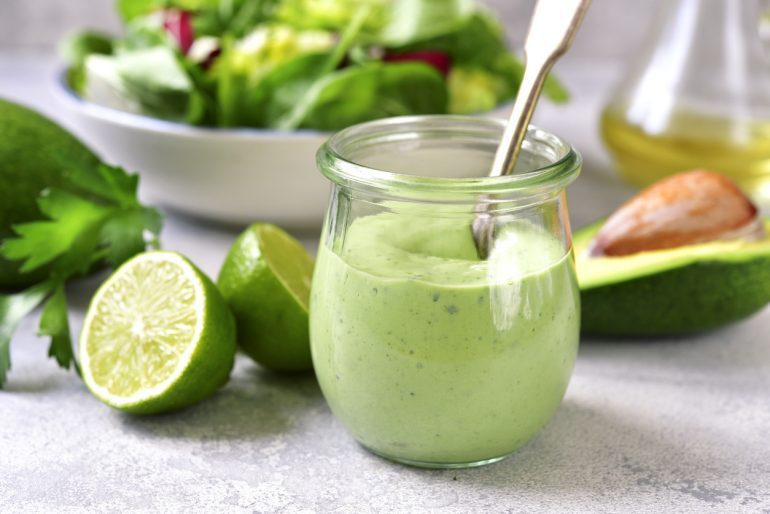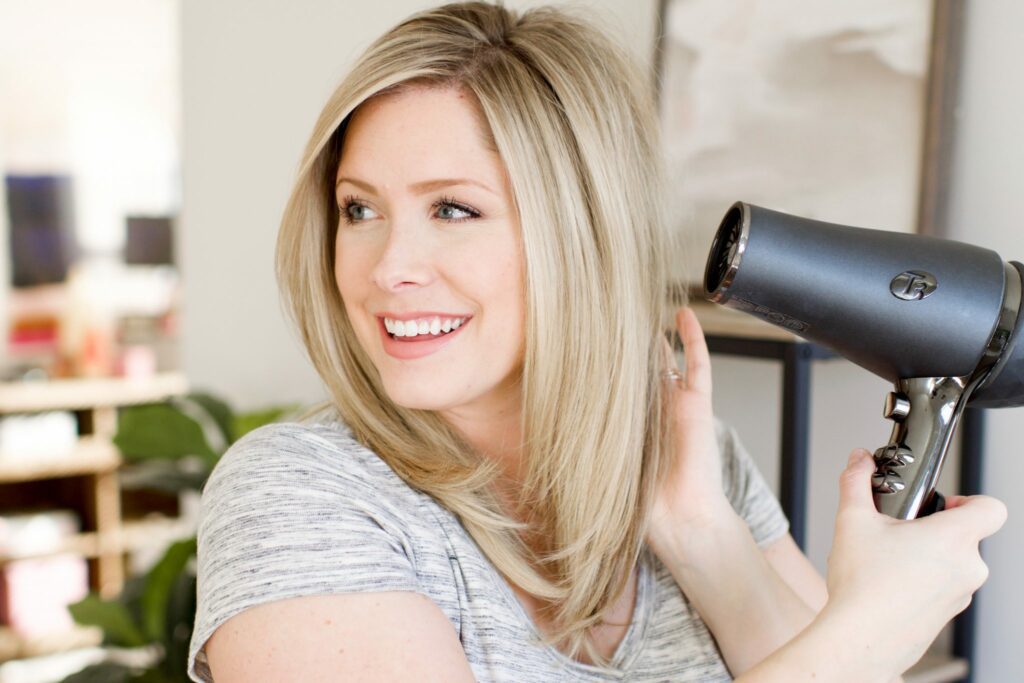 4. Things To Avoid
Anorexia
Excessive washing or use of strong soaps or alcohol
Excessive use of dryers
Dry air due to weather
Menkes curly hair syndrome
Malnutrition
Hypoactive parathyroid ( hypoparathyroidism )
Hypoactive thyroid ( hypothyroidism )