New PURC Natural Hair Density Oil
A well-groomed head of hair that is lovely and lustrous always makes a solid first impression. Your hair will definitely benefit from a good hair care regimen, healthy food, and a lifestyle. But sometimes due to our busy schedules, we fail to be consistent in our regular diet. That is why we bring to you our latest product, the PURC Natural Hair Density Oil, which encourages hair development, enhances its texture, and promotes scalp health with the therapeutic benefits of ginger and ginseng.
These ingredients increase blood flow to the hair follicles, nourishing and strengthening the hair and roots. Ginseng has active ingredients that help jump-start the cycle of hair growth. Both contemporary scientific studies and conventional Asian tradition support the effectiveness of the substances.
By incorporating the virtues of Turmeric and Sage, which encourage nourishment deep into the scalp and the hair cells. This essential oil rejuvenates dry and damaged lengths, calms frizz, and enables hair to grow thicker and more robust with a smooth shine.
The scalp is getting nourished by various organic ingredients, including rosemary oil, grapeseed oil, fleece flower root, and sage essential oil, which are rich in vitamins, minerals, and moisturizing agents and work in tandem with the ginseng and ginger extracts to refill the hair and scalp thoroughly.
Tea tree, Rosemary, and Sage are all recognized for their antibacterial, anti-inflammatory, and antioxidant characteristics, which help them cleanse the scalp of flakes, dandruff, or other pollutants while calming the surface of the scalp. This gives the hair a healthy environment to grow in, enhancing both the quality and pace of growth. Read below for more information.
Complete Ingredients List + Benefits Of PURC Natural Hair Density Oil
Our hair density essential oil contains the following ingredients below, which occur naturally in them:
1. Curcuma Longa (or Turmeric) Root Oil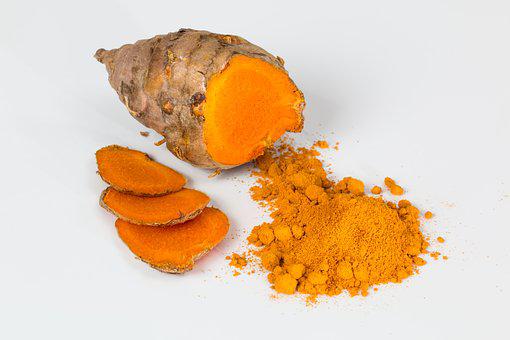 The potent herb turmeric promotes healthy hair with its antifungal and antibacterial qualities. It heals and lessens symptoms of dandruff-like itchiness, dryness, fungus, irritation, and inflammation, regulates scalp oil production, shields hair from environmental stresses, and so on. As a result, hair breakage is decreased, and hair loss is prevented.
2. Ginger Extract
The therapeutic properties of ginger root improve blood flow to the scalp, lessen inflammation, clean/eliminate dandruff and flaky scalp, and promote better hair growth.
3. Ginseng Extract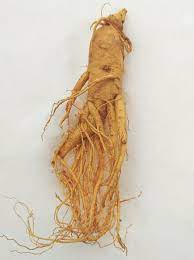 Ginseng has long been used for its therapeutic benefits; including promoting healthy hair growth, protecting the scalp from infection, and repairing UV and heat damage to hair.
4. Melaleuca Alternifolia (or Tea Tree) Leaf Oil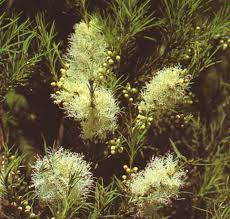 Due to its antimicrobial, anti-inflammatory, and antibacterial characteristics, tea tree oil, is a powerful remedy for dandruff and dry scalp. Additionally, it controls oil and sebum production and enhances scalp health to promote hair development.
5. Sage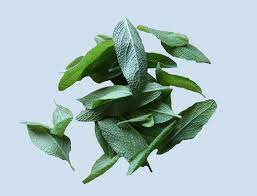 This extraordinary natural herb's outstanding components; treat baldness and gives you longer hair length.
6. Rosemary (or Rosmarinus Officinalis) Leaf Oil
Rosemary is a powerful natural remedy. This herb's anti-inflammation and antibacterial characteristics help clear the scalp while nourishing hair follicles deeply, improving blood flow and keeping the scalp's pH stable. It improves blood flow, encouraging the development of scalp nerves and hair growth.
7. Grapeseed Oil: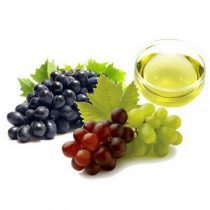 This effective treatment for hair loss and baldness nourishes the hair with hydration for remarkably strong and shiny results.
8. Glycerine
Glycerine is a humectant that draws moisture from the air to moisturize hair. It helps to create a barrier to prevent moisture from leaving the skin and hair follicles, its ability to attract and maintain moisture makes it extremely beneficial to the scalp's overall health.
9. Acrylates
This substance is excellent for shielding hair from heat and humidity, reducing frizz and dry-looking hair. Along with enhancing cell metabolism, it nourishes and speeds up microcirculation in hair follicles.
10. Propylene Glycol
Another humectant, propylene glycol aids in the absorption and retention of moisture by the scalp, hence nourishing the roots. Additionally, it provides flawless smoothness, allowing the comb to glide through your hair.
11. Pelargonium Graveolens Essential Oil
This versatile oil treats excessive and insufficient sebum production on the scalp. Controlling the pH level of the scalp, aids in scalp rehydration and the treatment of dandruff caused by both dry and oily conditions.
12. Salvia Japonica Extract
Salvia Japonica extract fundamentally encourages the development of hair follicles in the scalp, increasing hair growth in bald spots and receding hairlines.
13. Fleece Flower Root
One of the most well-known Chinese herbs for hair growth is he shou wu (Polygonum Multiflorum), sometimes referred to as fleece flower root. It promotes the hair follicles' development stage. The extract of the Chinese fleece flower is utilized to regrow lost hair, treat premature hair greying, encourage fertility, and stave off the effects of aging. It is a native of China and is used frequently in herbal medicine due to its revitalizing qualities.
Formulation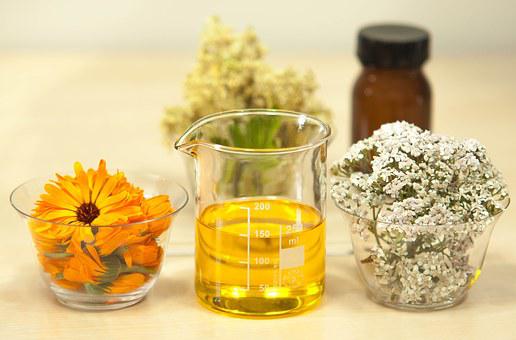 PURC Natural Hair Density Oil contains vital components that protect the hair and scalp from environmental and heat damage while nourishing them and strengthening hair follicles. The trio of ginger, ginseng, and turmeric stimulates blood flow to the scalp, stimulating hair follicles and promoting hair growth while reducing hair loss.
Instead of using dangerous chemicals, our products use substances that are natural or obtained from natural sources. It also doesn't go away and has a pleasant, fresh scent, making it appropriate for balding hair, hair loss, receding hairline, and alopecia.
Each PURC Natural Hair Density Oil bottle has 20 g of natural goodness in the form of a non-comedogenic and non-sticky formulation!
Usage & Steps
Your hair needs nourishment and protection, which the Natural Hair Density Essential Oil gives. Just a few drops of the PURC Natural Hair Density Oil encourages hair growth, and when applied, it penetrates your scalp and hair cells easily and deeply. It starts working by integrating ginger and ginseng extract, which stimulates your hair follicles and improves blood circulation, boosting blood flow for hair growth. Additionally, it supplies nutrients and hydration to your hair using organic ingredients, including Rosemary Oil, Grapeseed Oil, Fleece flower Root, and Sage Extract.
Its antibacterial, anti-inflammatory, and antioxidant characteristics are infused through the potent herbs of Turmeric, Tea Tree, and Rosemary; it also aids in removing impurities and safeguarding your hair. The essential oil enables you to achieve the healthier, stronger, and longer hair of your desire by performing these three critical tasks.
Step 1: Wash your hair as usual, then pat it dry with a towel.
Step 2: Dab your palm with 2–3 drops of Natural Hair Density Essential Oil.
Step 3: Using your fingertips, gently massage a tiny amount of the oil into the scalp, working your way from the root to the tip.
Step 4: Using the rollers on the applicator, massage the essence evenly into your scalp until it is fully absorbed.
Step 5: After letting the oil sit on your scalp and hair for a few hours or overnight, rinse it. It is advised to apply the oil 2–3 times weekly for optimal effects.
You should see visible results four weeks after the first use due to the PURC Natural Hair Density Oil's powerful constituents, which stimulate quick action.
You can also purchase the PURC Natural Hair Density Oil with the PURC Natural Hair Regrowth Essence as a set, a formula safe from synthetics and made of natural substances; here.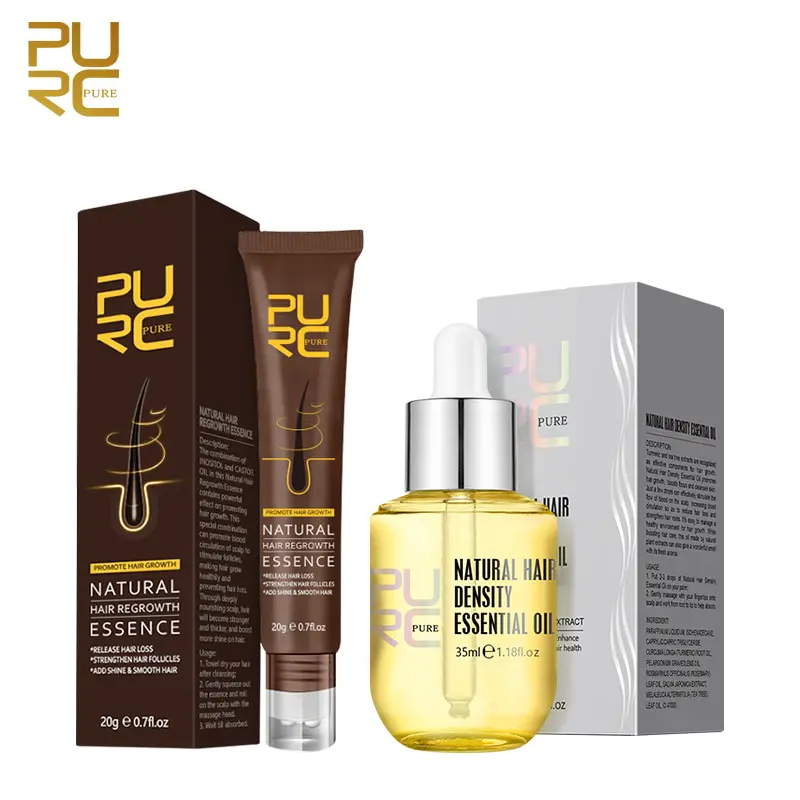 We don't use animals in our product testing, and only source our ingredients from vendors who perform no animal testing.