Have you ever noticed how every main character has drop dead gorgeous hair, but you never seem to get it right?  If your hair is overprocessed and has lost its natural shine, Moroccan Argan Oil is the ultimate solution to all your hair problems. We bet you didn't know that Moroccan Argan Oil is one of the best hair oils and remedies to dry, damaged and frizzy hair! 

That is why we at PURC Organics, keeping our trust and belief in the sanctity of Moroccan Argan Oil, inculcate it in our hair products for utmost hair care satisfaction. Produced from the kernels of the argan tree found exclusively in the Soccus valley of Southwestern Morocco, PURC takes pride in including the purest forms of Argan Oil as a fundamental ingredient in our hair care products.
Endemic to Morocco, Argan Oil does wonders to your hair. We understand that your busy schedules might not allow you to lead a healthy lifestyle and follow a specific diet. That is why our experts at PURC provided the key to these troubles by introducing PURC Moroccan Argan Hair oil. Rich in fatty acids like oleic acid and linolenic acid, Argan Oil lubricates hair shafts, maintains moisture, and reduces hair fall.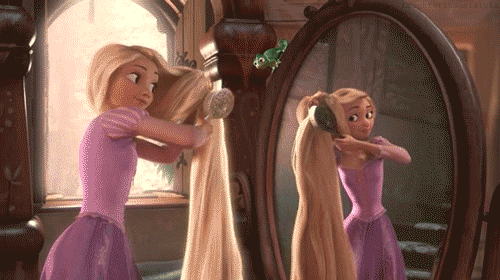 It is no mystery that your hair makes 90% of your selfie. PURC helps you achieve the perfect hair dream through the powerful antioxidants and nourishing fatty acids in PURC's argan oil that help keep your hair moisturized, boost hair growth and give an undeniable luster to it. 
Argan Oil can also be used in the following ways:
LEAVE IN CONDITIONER

: You can consider ditching your usual conditioner and instead use Argan Oil as a leave-in conditioner to decrease hair breakage from combing and styling. Put a few drops of this oil on your palms, rub them together and run your palms through your hair for shiny, nourished hair. 

AS A STYLING PRODUCT

: One of the best properties of Argon Oil is the fact that it is extremely lightweight, non-sticky and has an aromatic essence. Hence, instead of using harsh hair sprays, argan oil can be used as a styling product to smooth your hair and 

reduce frizz

. 
Sick of having more hair on the ground than your head after you comb them? To avoid having the dreaded Monday Morning Hair on a daily basis, experts at PURC would strongly recommend you to try our Liquid Gold- The Moroccan Argan Oil.
Moroccan argan oil is often described as 'Liquid Gold.' As evident from the word 'gold', 
This oil is a luxury ingredient in hair and cosmetic products.  Known for its powerful moisturizing, nourishing, and conditioning properties, it is popular among beauty gurus, celebrities, and professionals. It is one of their best kept secrets for the perfect hair. It's an indulgent, extravagant item that is sometimes difficult to find outside its production areas. However PURC understands its significance and thereby integrates it in its products. Because we believe that your hair is your crown, and it deserves the best of the best applications only. 
MOROCCAN ARGAN HAIR OIL SAVES HAIR FROM STYLING DAMAGE
We all have urges to get our hair styled and processed to achieve that ultimate look, don't we? But think about the intense chemical treatment subjected to our hair that ruins and compensates its natural texture.
Moroccan Argan Oil comes to the rescue here once more. Its components such as palmitic acid, medium chain fatty acids, and other antioxidants, insulate your hair from style damage and other radical chemicals by giving a protective layer to hair. The multifaceted benefits of this oil are an incentive to start using it now, to accomplish stunning, "IT" factor hair. 
ARGAN OIL AND DIFFERENT HAIR TYPES
BEST FOR CURLY HAIR

:

 

Those bouncy, glorious locks are always show-stoppers and cause quite a stir! But if your curly hair is losing its element, volume and softness, our Argan oil can bring your beautiful curls back to life and make them thrive again!
Unlike other oils, Argan oil is a lightweight oil that will not weigh down your hair. It will also not give your hair that unwanted limp, oily look that we find quite uncharming and gross. Worry not, because our Argan Oil will give back your curls a fuller, more dense and elegant look.
FRIZZY- DAMAGED HAIR

:Frizzy, unkempt hair does not give us the

certainity

 to face the world, rather
It makes us feel apprehensive and reluctant. Moroccan Argan Hair Oil is the best route to take for repair of damaged hair. Compounds such as CoQ10 and Omega-6 and Omega-9 acids act as lipid barriers in your hair to prevent moisture loss. Moreover, argan oil treatment reduces split ends, resulting in thicker, healthier-looking hair, free of any undesirable elements .
PURC'S ARGAN OIL HAIR CARE PRODUCTS
(1) PURC Moroccan Argan Hair Oil:Have you grown tired of constantly comparing your hair to those of A-Listed celebrities? Then maybe it's time you invest and start using our Moroccan Argan Hair oil. There is an abundance of Vitamin E in this product, which is a powerful antioxidant. PURC Moroccan Argan Hair Oil effectively penetrates your hair cuticles and strengthens them. Phenolic substances, such asCoenzyme Q10, start the transcription of genes thatstimulate keratin production in your hair follicles.
That's a lot of scientific terms, but to put it in easy words, PURC's Moroccan Argan Hair Oil can :
increase hair volume

prevent breakage and reduced hairfall

 nourish your scalp
You can apply the oil thrice a week, and hence give yourself the gift of beautiful, well-groomed hair that will surely raise eyes and turn heads. Because life isn't perfect, but your hair can definitely be!
(2) PURC Moroccan Argan Hair Oil Masque:Just like face masks radiate the skin and give it a natural glow, hair masks are one of the best deep conditioning hair treatments resulting in shiny soft hair. Our Argan oil-based formula is infused with antioxidants and fatty acids, which provides long-lasting protection from drying out and leaves the hair very easy to manage.
Directions to use:
Apply a liberal amount of the mask to clean, damp hair and distribute evenly.

After 10 minutes, thoroughly rinse with warm water.

Say hello to healthy, luscious hair!
Our Argan Hair Oil Masque is100% organic and vegan, made using the purest ingredients found in nature, as we at PURC believe in taking care of nature and making sustainable use of its elements.
(3) PURC Argan Oil Curls Enhancer: It is of no surprise that curly hair is quite difficult to manage, and brings with it, its own set of challenges. Addressing this, we at PURC Organics perfected the formula to take care of your beautiful curls! Our Argan Oil Curls Enhancer is enriched with Coenzyme Q10, which increases keratin production.
PURC's exclusive Argan Oil Curls Enhancer contains the following carrier oils that repair and condition your hair to a great extent:
Sweet Almond Oil

: This has a pleasant scent and helps in treating split ends and damaged hair. Almond oil also functions as an emollient and softens the texture of your hair.

Castor Oil

: It strengthens your hair and hydrates your scalp as well. Castor oil also stimulates blood circulation and the production of hair growth.

Sesame Oil

: It Contains anti-inflammatory characteristics that soothe sensitive scalps and reduce dandruff and itching.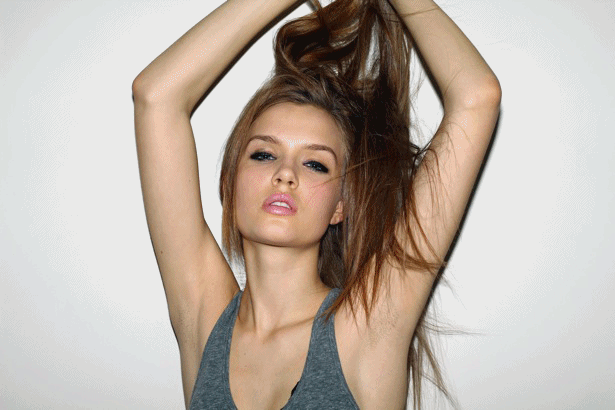 Having stunning hair that makes a statement is something that everyone desires and deserves. The fatty acids and antioxidants which fully hydrate, nourish, and encourage hair development, can help you in achieving your aesthetic hair dream and leaving a long lasting impression on others.  Because once you own it, you should definitely flaunt it!