PURC Magical Hair Treatment: Mask vs Leave-In Conditioner
With the urge to have long, smooth and healthy hair, comes the responsibility of maintaining it. Using products that deeply nourish your scalp is very important. With the use of various chemical based products or techniques, you can get a healthy looking hair, but the damage which comes with it, is sometimes irreversible.
Often people go in for hair treatments like hair smoothing to get an instant sleek and smooth hair texture that's likely to remain maintained for 3-6 months. But the damage that walks in after the smoothing begins to fade away can actually be a nightmare for you. While keratin treatments like these aim at giving you straight and smooth hair, we can attain the latter with minimal efforts at home.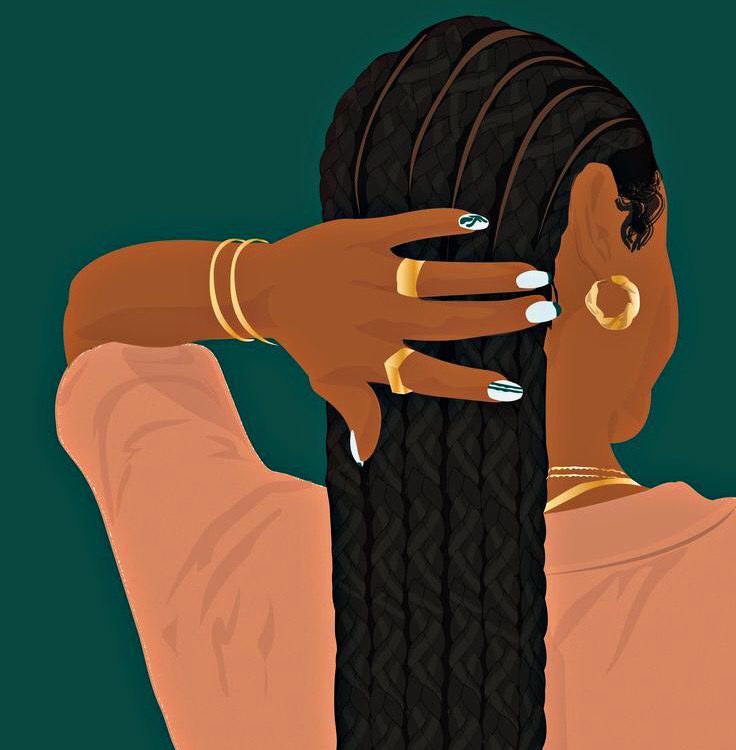 Hair care is not a piece of cake. It involves a lot of effort, research and consistency. But doesn't good hair deserve it all? Absolutely yes. With a little switching and regularity, and a pinch of knowledge, you're good to follow your hair care regime. 
As we all know hair conditioners are totally a life saver. The magical potion you apply in hair to flatten your frizz and attain a comparatively smooth ends is obviously a part of your hair wash day. What if I say there are more magical conditioners available out there that'll deeply nourish your hair, even more than the regular conditioners? I know you're too desperate to know, and they are leave-in conditioners and hair masks.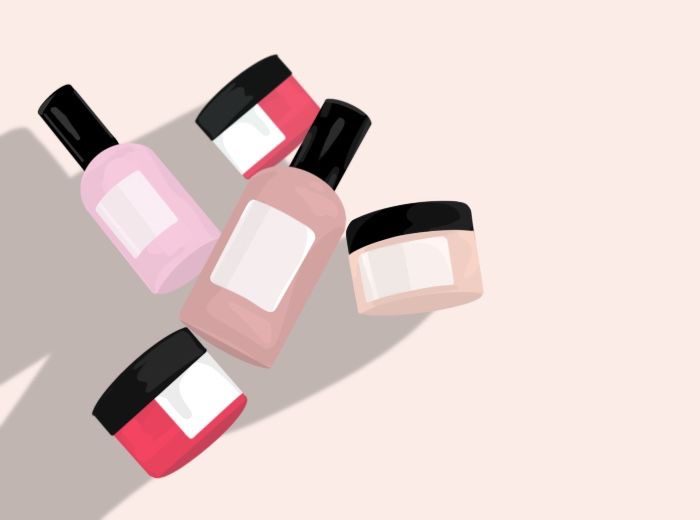 What Are Leave-In Conditioners?
Leave-in conditioners are more of an advanced form of regular rinse out conditioners. While the regular conditioners are designed to be used on freshly washed hair, Leave-in conditioners are designed to be used on damp hair, without the need of rinsing them out. The leave conditioners are totally lightweight and free of thick oils that might weigh your hair down.
How To Use A Leave-In Conditioner?
Leave-In Conditioners are used to ease out your hair styling methods. Use them on your damp hair gently and leave until dry. You don't have to wash it out, and honestly, you won't even feel like it. They won't make your hair look greasy. Instead, they'll make it look more healthy and add enough volume.
Why Choose Leave-in Conditioners over Rinse-out Conditioners?
Honestly speaking, there can never be a choice made between the two. Rinse-out conditioners are designed to curb the frizziness to a small extent. They're applied only on the hair strands and not on the roots. So they act like a fragile protectant to your hair, giving you a little smoothness. Also, they're designed for your regular use, after you have successfully washed your hair. Since shampoos can dry out your hair, the conditioners walk in and rehydrate your hair and help tame frizz. 
When it comes to Leave-in conditioners, they're designed to make your hair look healthy by actually nourishing them. You can use them between hair wash schedules to cut down the damage caused by hair styling, pollution and exposure.
It would be safe to say that hair masks are an amalgamation of rinse out and leave in conditioner. Hair masks are designed to treat your brittle hair. They aren't heat protectants or products to ease out your everyday hair styling. It is a product that contains highly hydrating and enriching oils and butter that condition your hair and make them stronger and shinier. 
The concept of hair masks are similar to that of a face mask. You don't add them in your everyday skincare regime. Instead they're used once a week to rejuvenate your face. Similarly, the enriching ingredients in your hair mask help rejuvenate your hair by providing it the much needed moisture.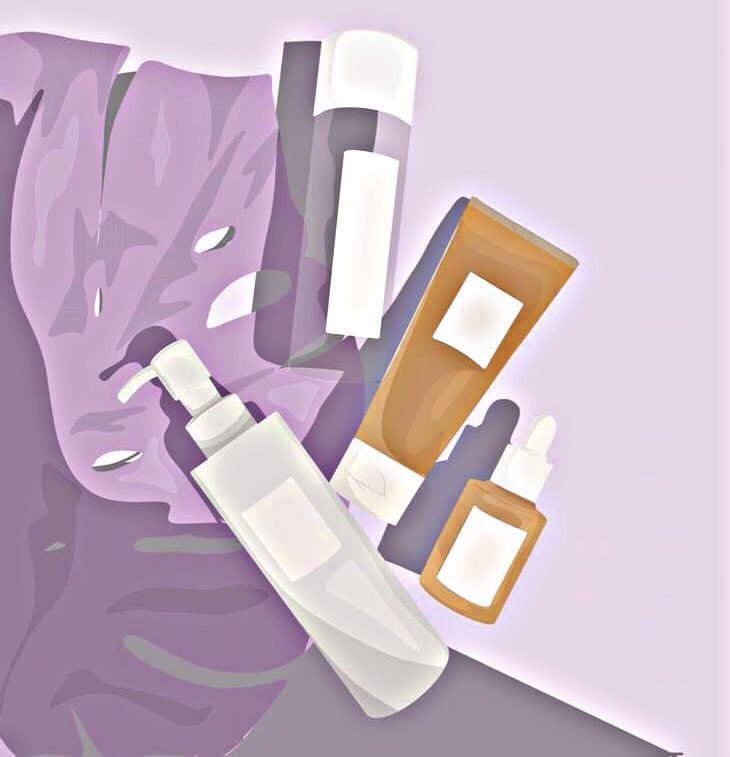 Hair masks are products that are basically applied post hair wash on damp hair and are ideally kept for about 15 minutes. But if you think your hair needs more care, apply it before your hair wash. You can either leave it for 15-20 minutes or even overnight, the choice is completely yours. For better results, choose to wrap your hair while the mask gets to it's work at night. 
While the conditioner is used on your hair length and helps smooth out the cuticles, the hair masks are created to apply from root to tips. The moisturising ingredients of the mask penetrate deep and repair damaged hair from the roots. Add this in your hair care schedule and use it once or twice a week, depending on the quality of your hair. But using it more than that is not advisable.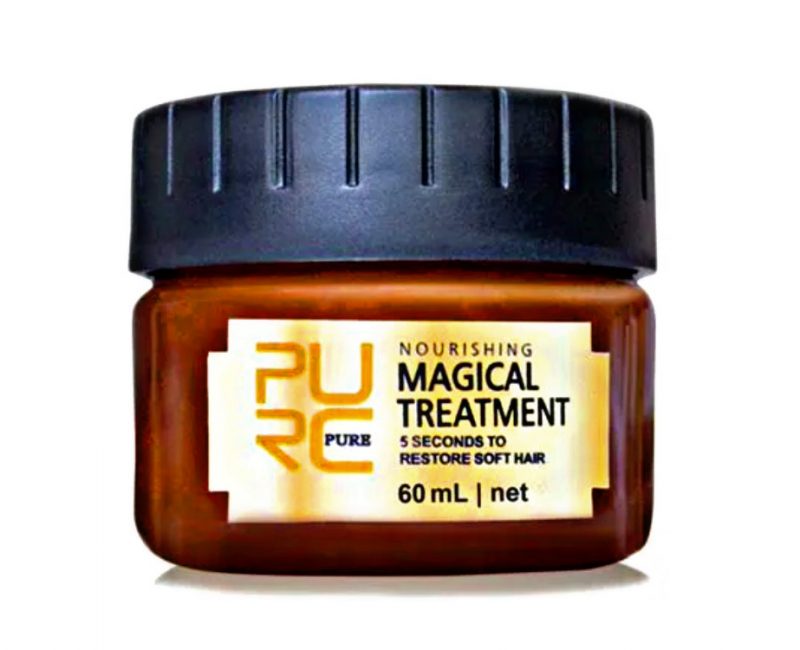 Heard of PURC Magic Treatment Mask?
Since I've given you a brief insight into rinse out conditioners, leave-in conditioners and hair masks, it's time to even tell you about a magical hair mask. Since various hair masks and conditioners are completely chemical based, I feel it's better to let people know about completely vegan and environmentally friendly products, one of them being PURC Magical Treatment Hair Mask. Coming to it's content, it's made up of fresh and natural ingredients like keratin, argan oil, shea butter oil and plant extracts. Coming to Keratin, it is the most essential ingredient.
Keratin is the building protein element of our hair and imparts strength along with elasticity to the hair strands. Apart from that, Argan oil is rich in antioxidants, essential nutrients and anti-inflammatory compounds. It is also rich in oleic fatty acids and linoleic that help in retaining moisture. The antioxidants present in argan oil promote cell production and the vitamins in argan oil promote healthy scalp. So all in all, argan oil is one of the best agents to aid your hair growth and strengthen them at the same time.
PURC Magical Treatment Hair Mask is formulated from exquisite natural ingredients that aims at illuminating dry and lifeless looking hair. It is free from sulfate, silicones, parabens, harsh chemicals and artificial fragrance. It is suitable for all hair types so you can keep away your worries aside. It is best suited for dry and damaged hair as it moisturizes your scalp and smooths your hair, reducing friction.
PURC Organics Leave-In Conditioner
While we're done discussing the magical hair mask that can be used around once or twice a week, let me also tell you about a deep nourishing leave-in conditioner that you can use according to your wishes. Sometimes, a bad hair day can eventually get you in a bad mood, but then, the PURC Organics Leave-In Conditioner can totally be your saviour.
We often need to style our hair before we step out of the house. But with continuous styling, comes the damage. While continuous heat styling can make your hair rough, even straightening or curling won't be able to smooth it down. So in this case, you can use the PURC Organics Leave-In Conditioners. You can use it to make your hair more manageable, and give it a healthy look full of irresistible volume.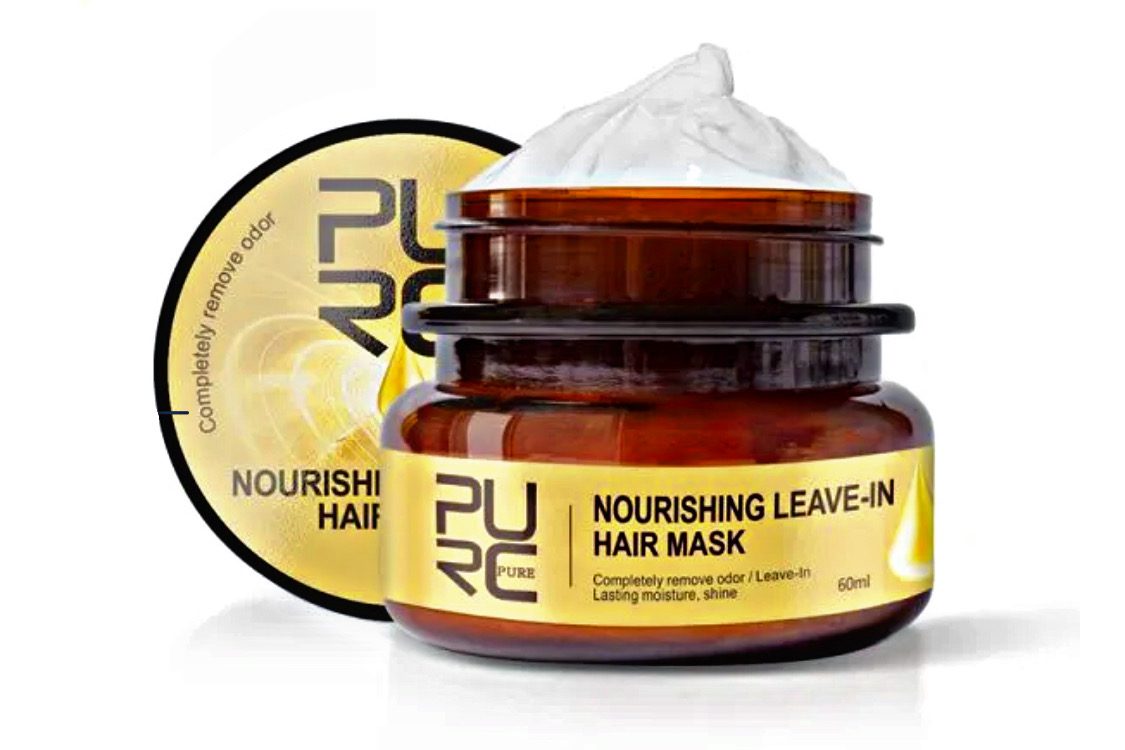 The Leave-In Conditioner doesn't need to be washed off. You need to leave it on your hair like a normal heat protectant or a serum, and go on with your styling. It has a creamy and non-greasy texture that makes it easy to apply and spread. It makes your hair frizz free and more convenient for you to manage.
The hair mask offers a plethora of hair benefits. It is enriched with completely natural ingredients such as Keratin and Argan Oil that curbs down the lifeless hair. While the vitamin E in argan oil prevents dry hair and treats hair loss, keratin strengthens the hair and provides volume, both at the same time.
How does the nourishing leave-in hair conditioner work?
The leave-in conditioner is formulated to penetrate deep in your scalp providing it with the required nutrition. Argan oil present in the conditioner improves the blood circulation, thus enhancing the quality of your hair. Full of natural ingredients, the conditioner works wonders. It calms your scalp and successfully reverses the damage caused to your hair due to prolonged exposure to heat and pollution. With regular usage, you will be able to see a noticeable difference in your hair. 
So I hope you look after your hair properly and choose the products that might help you attain naturally healthy looking hair.