Introduction
You blame dry hair on the sun and heat in the summer. In the winter, you suspect that the cold and wind are the perpetrators, robbing your hair of its moisture. And when it comes to your dry hair, those variables undoubtedly have a role. But there's more to dry hair than meets the eye, and there are several techniques to hydrate every type of dry hair so that it feels smooth and supple.
Not to mention that the uncontrollable frizz and dullness that comes with dry hair might aggravate the situation. While you may believe that a basic wash day regimen is all you need to maintain your tresses in good condition, care for severely dry hair has its own set of regulations.
From the experts at PURC Organics, here are some suggestions on how to hydrate dry hair!
Hair Hydration Routine
If you're at a crossroads for how to deal with your dry hair, keep reading. We're going to provide some tips for properly hydrating curly hair. With this Hair Hydration Routine, you'll be able to reclaim control of your mane in no time.
1. Hair Oil
So, why choose hair oil? Our hair tips, unlike our skin, have no method of keeping itself moisturised. That is why our hair follicles generate sebum, a natural oil that travels down the hair follicle to keep it healthy and moisturised.
Unfortunately, nature's process does not always operate as it should! Shampooing, normal wear and strain, and chemical damage cause your hair to lose lipids and become depleted of moisture, and our natural sebum is frequently insufficient to keep our hair moisturised.
This is where oil comes into play. An excellent hair oil enhances your natural sebum, giving your hair the protection and nourishment it needs.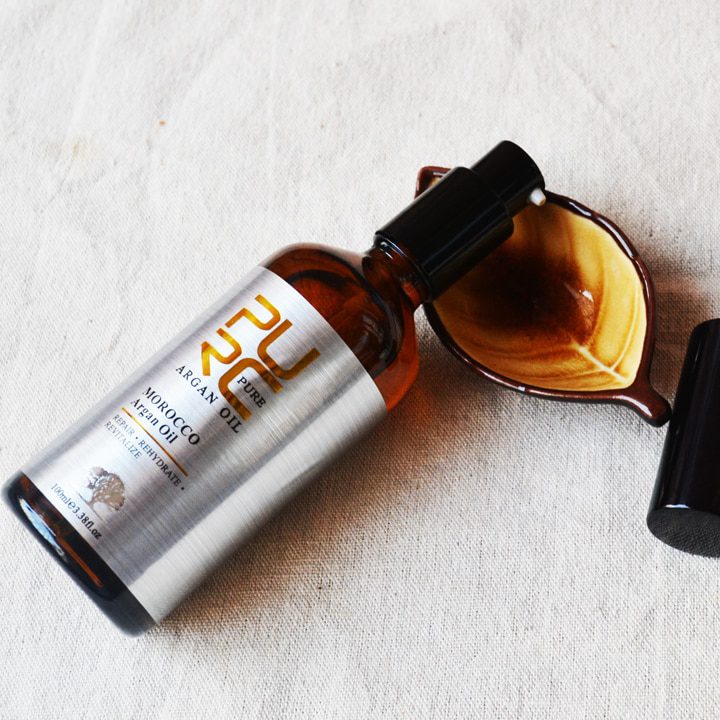 Moroccan Argan Hair Oil by PURC Organics is a breakthrough in hair oil since it offers nutrient-powered hydration and is produced from argan tree nuts found only in the Soccus Valley in southern Morocco.
This multi-use hair oil is infused with omega-6 and omega-9 fatty acids, vitamin E, and phenolic compounds such as CoQ10. It helps meet so many moisture demands while also providing various advantages.
Argan oil is one of the best hair oils that is designed to moisturise all hair types and textures, including the driest, to make it more manageable.
2. Hair Mask/Leave-in Conditioner
Our finest glory endures a great deal. We scorch it, twist it in knots, expose it to chemical treatments, and torture it with the occasional bad diet binge. Despite this, we frequently forget to invest the same love and attention on our hair as we do on our skin.
However, not all is lost. Because, luckily, we can quickly rectify all of this mistreatment with the proper use of a great hair mask.
Hair masks are deep-conditioning treatments that are particularly created for specific hair types. They infuse moisture and nourishment into the shafts of each hair, leaving it smooth, shiny, and strong.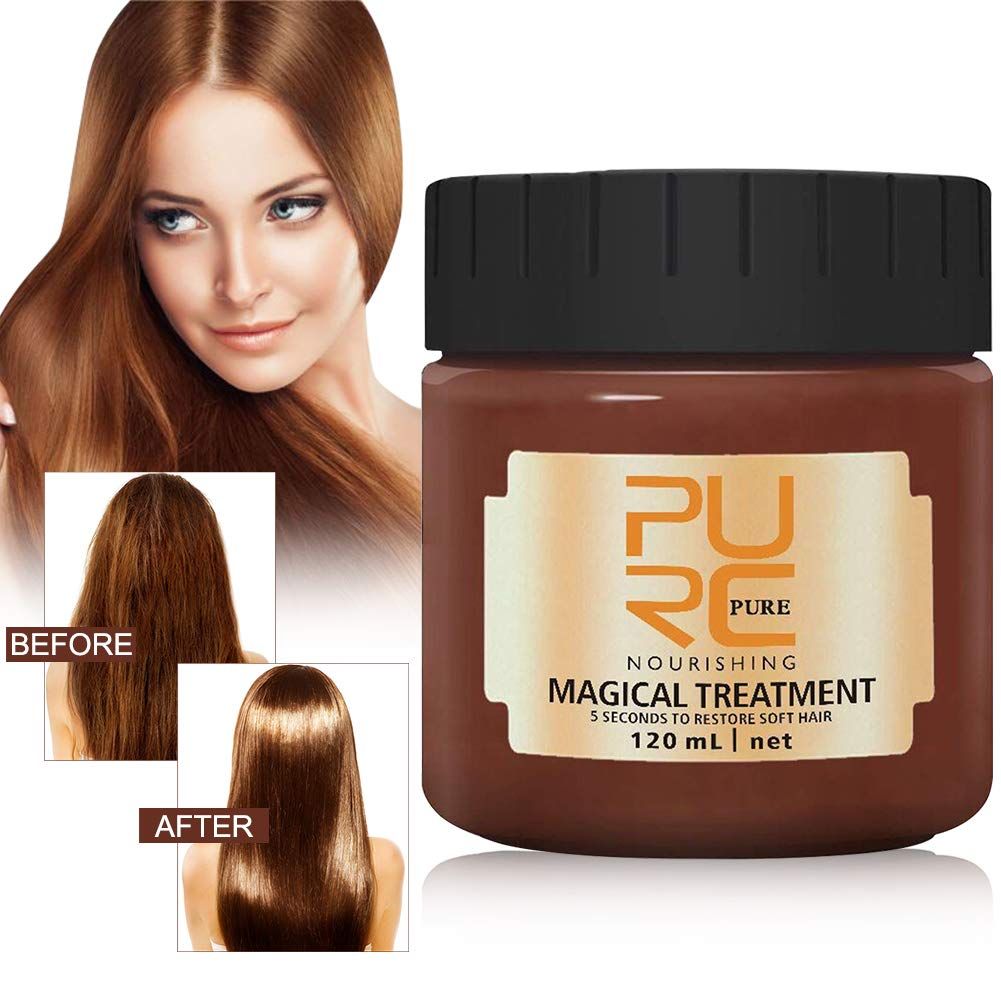 PURC's Magical Treatment Hair Mask is a reinforcing hair mask with moisturising characteristics that enhances the tenderness and structure of damaged hair. It is loaded with great components such as keratin, argan oil, and plant extracts that improve your hair texture and add depth and dimension. to your hair.
We conducted research to validate our product, and according to our survey of 1000 participants, the PURC Conditioner was 93 percent efficient in treating obstinate hair issues. In comparison to other commercial treatments' efficacy of 43 percent, the PURC Conditioner proved to be far more helpful.
3. Shampoo Bars
The worldwide shampoo bars market was worth USD 11 million in 2019 and is anticipated to be worth USD 18.6 million by 2026, increasing at a CAGR of roughly 7.6 percent between 2020 and 2026. The market's expansion may be ascribed to rising consumer knowledge of the benefits of organic hair care products and the dangers of chemical-based personal care products.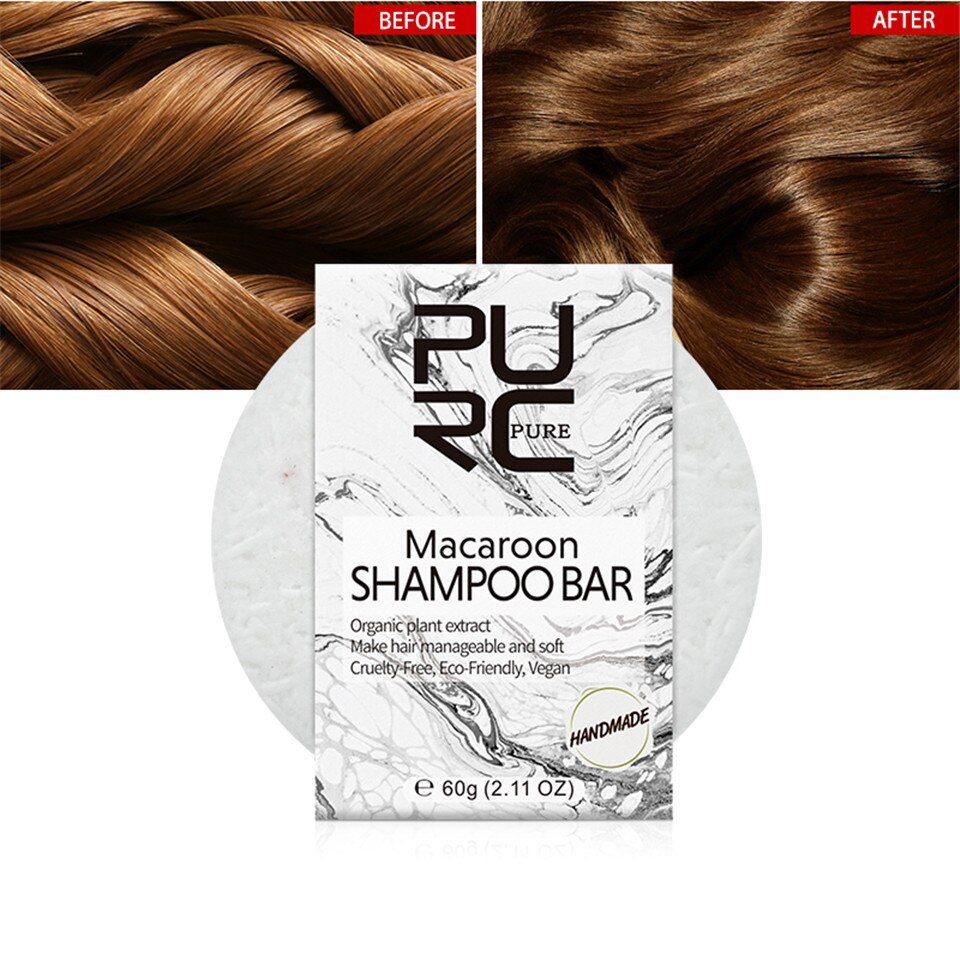 Hence, we should all be doing our share to rescue the world by now. If you need more encouragement, moving from standard liquid shampoo to a solid shampoo bar may have an influence on both Mother Earth and your own hair regimen, pushing the demand for shampoo bars with zero plastic waste.
Did you know that a shampoo bar may last up to three times longer than a standard-sized bottle of liquid shampoo? And for a very simple reason: it has a far more concentrated formula than a standard shampoo bottle, which is significantly diluted in water.
The PURC Gentle Macaroon Shampoo Bar is an oval ball of shredded coconut studded with almonds and sugar. Gentle Macaroon's coconut oil permeates your scalp and promotes hair follicles by boosting blood flow. Coconut oil's fatty acids nourish and hydrate your hair, while the vitamins promote hair development.
So you can now use our low-waste shampoo bar to wash, nurture, and moisturise your hair. Our pH balanced shampoo, which is made with natural components like coconut oil, is suitable for all hair types, including color-treated hair. Each bar is good for 50-75 washes.
4. Hair Treatment Kits
Regardless of the type of hair you have, hair care kits are an excellent method to pamper your mane. And if you've figured out how to conduct these treatments correctly, the effects are impressive enough to make this beauty staple a permanent part of your hair care regimen.
A weekly dosage of these hair treatments is also a great way to unwind and give yourself the luxury of treating yourself at home, where you feel most at ease.
Often referred to as "hair rebirth treatment," this is a procedure in which your hair is fed and conditioned with substances that help reverse damage and increase hair health, leaving you with hair that feels as if it has never been damaged.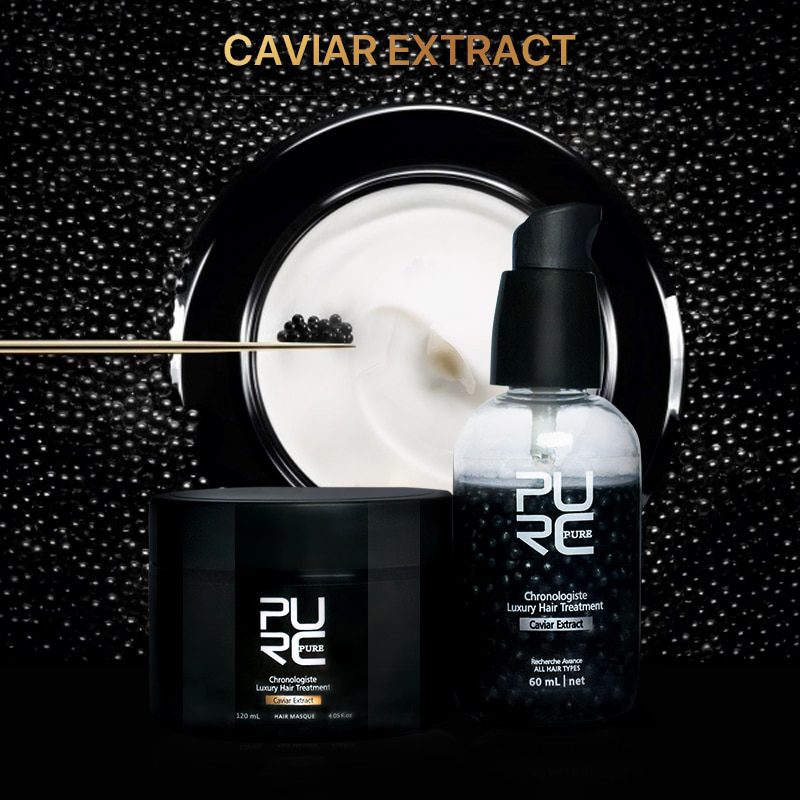 PURC Organic's Caviar Extract Hair Treatment Kit is a perfect all-in-one hair kit that nourishes your scalp with vital fatty acids and vitamins to promote hair development. It also stimulates hair follicles and increases blood circulation.
It delivers an intensively hydrating hair care regimen that supplies important nutrients to your scalp. Caviar extract has a high concentration of protein, omega-3 fatty acids, and vitamins A, D, E, K, and B12. These substances encourage hair development while also preventing dryness.
Conclusion
Whatever your hair issues are, we have the appropriate hair mask to help you get your strands back on track. Choose your potion and begin using it a couple of times each week.