Herbal Ginseng Hair Growth Shampoo
$

20.99
—
or subscribe and save up to
20%
100% Organic & Vegan
Made with fresh organic fruits, essential oils, and a lot of care
Fast Shipping
All orders are shipped in 3 business days
Secure Checkout
SSL Enabled Secure Checkout
Major Ingredients And Their Benefits
Fresh Ingredients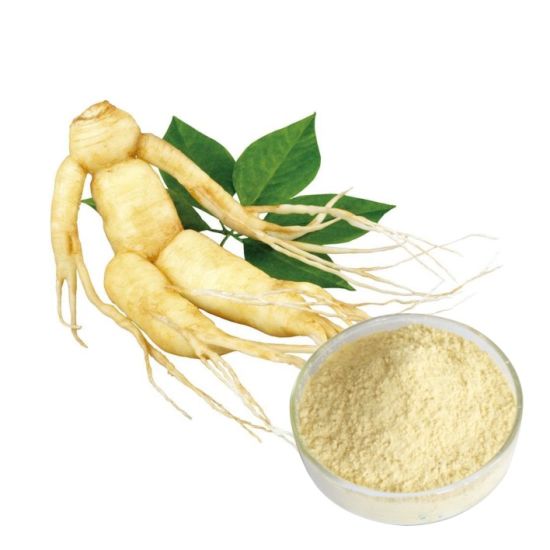 Ginseng
Ginseng's traditional medicinal qualities are known to improve the hair growth cycle, maintain a healthy scalp with its antibacterial and antioxidant properties, and reverse UV and heat damage to hair.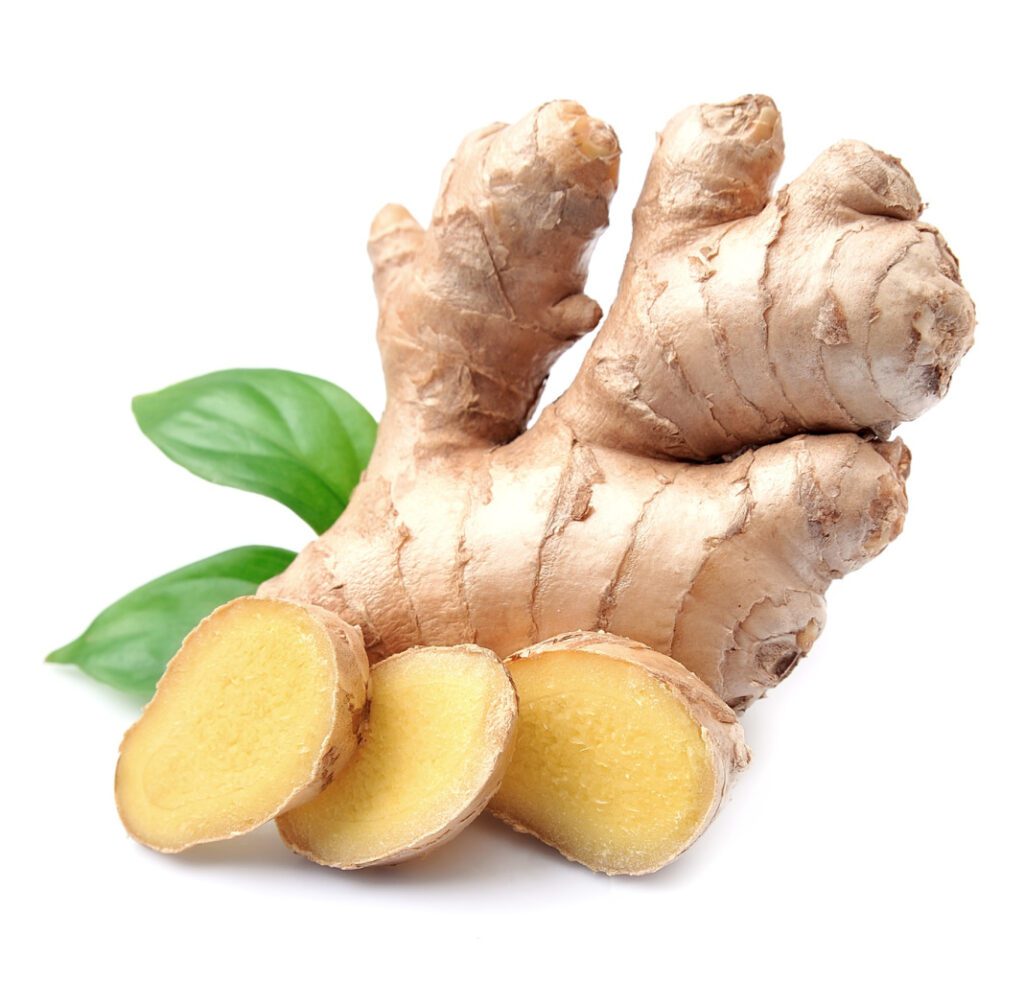 Ginger
Ginger is a power food for hair that aids in their growth. The abundance of fatty acids, vitamins, and minerals in this ingredient increase the thickness of hair and the blood circulation to hair follicles.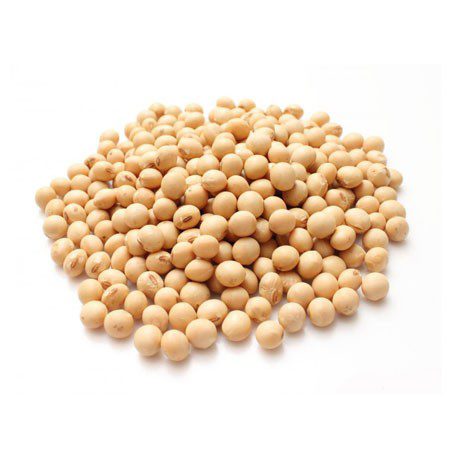 Soy
Soy is a plant-based protein source that aids in hair growth by delivering nutrition deep into the hair cells. It is an antioxidant that reduces damage due to free radicles and also prevents hair color fading. It conditions the hair that allows you to tame curly and frizzy lengths.
Complete List Of Ingredients
Ginger, Wheat germ, Soy, Ginseng, Aqua, Disodium Lauryl Amphoacetate, Cocoamidopropyl betaine, Dimethicone, Polyquatemium-10, Parfum, Citric Acid, Methylchloroisothiazolinone, Methylisothiazolinone. Our shampoo bars are packed with ingredients such as essential oils to nourish and cleanse your hair. Our bars are free from silicone and any other harmful ingredients.
*Occurs naturally in essential oils.
Natural Ingredients
Safe Synthetics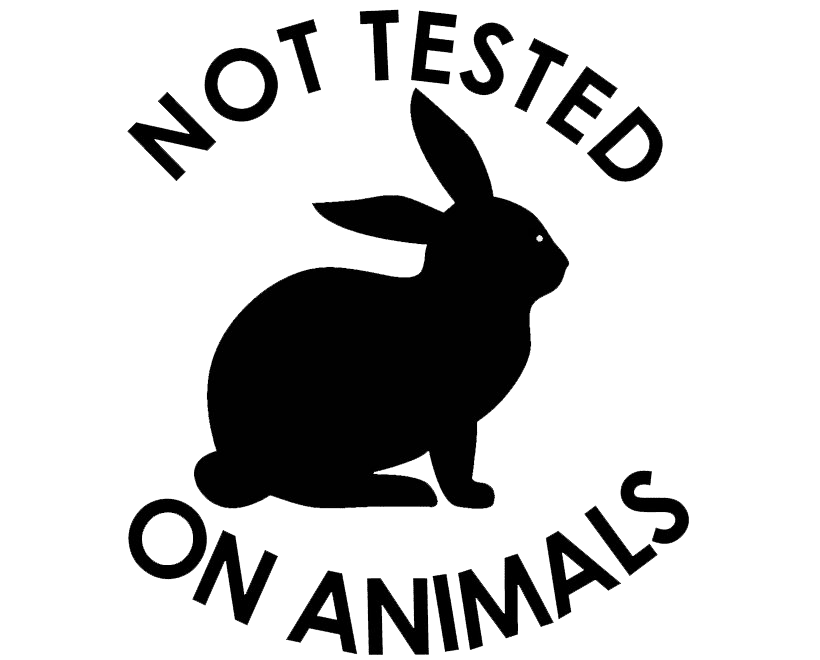 We do not test our finished products on animals. We also only purchase our ingredients from suppliers who do not test on animals.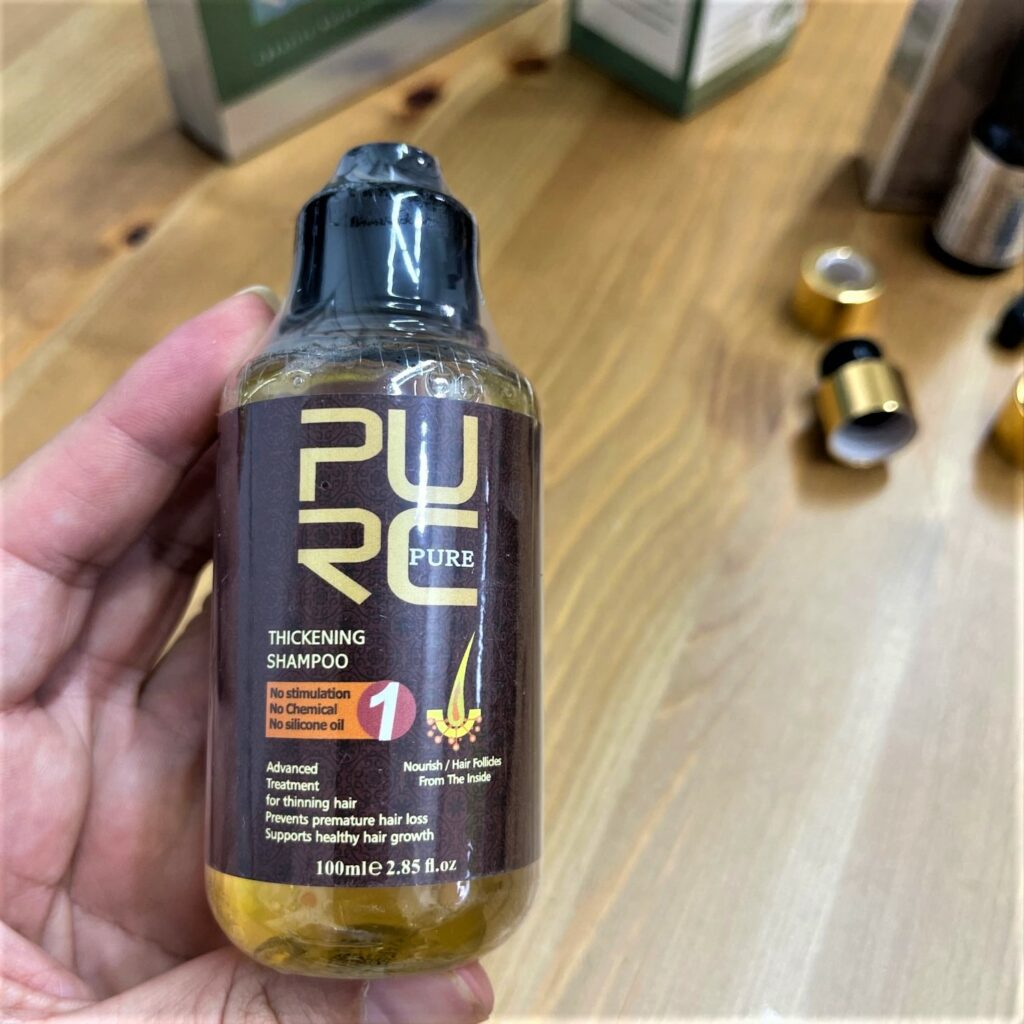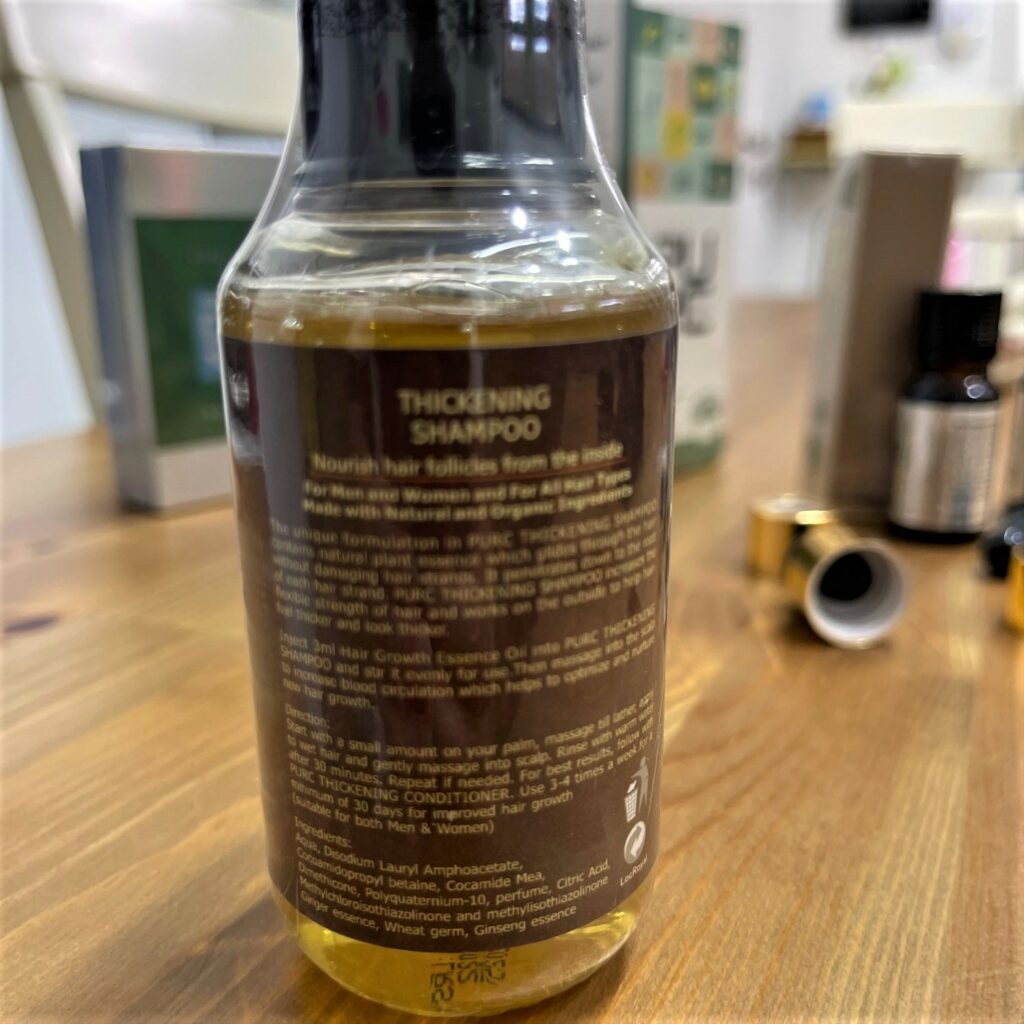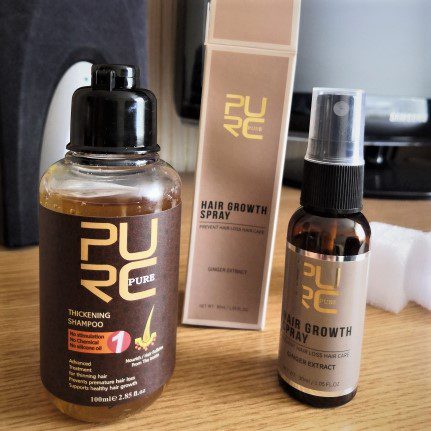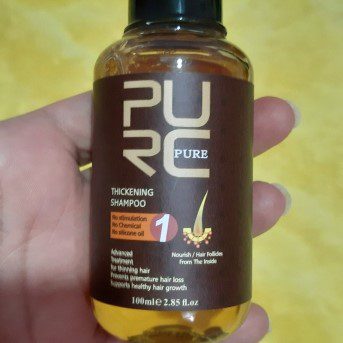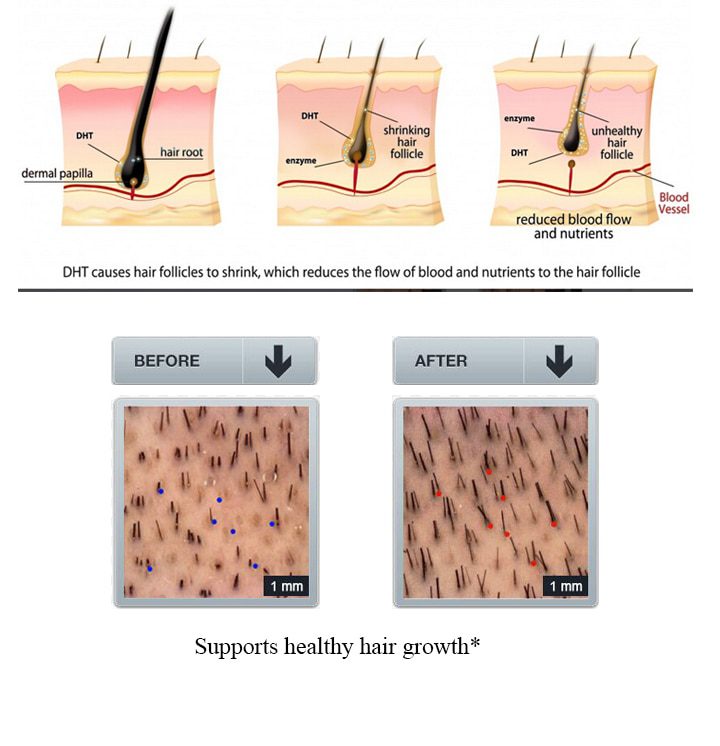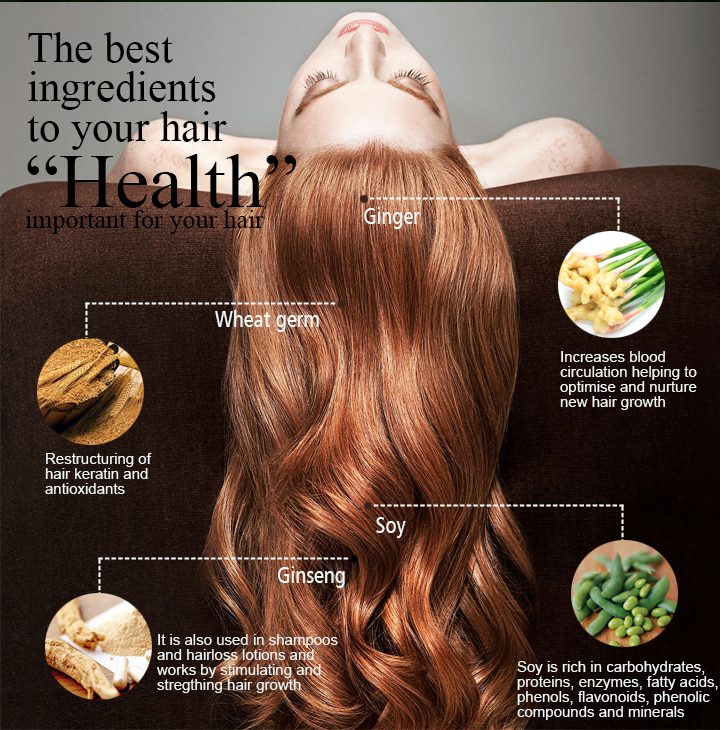 The PURC Herbal Ginseng Hair Growth Shampoo is the ultimate remedy for hair loss. It replenishes hair health through a formulation backed by traditional Chinese medicine. The shampoo incorporates the goodness of Ginseng and Ginger to work on increasing dermal cell turnover, boosting blood circulation, and evading dandruff, which allows the hair to grow back thicker and healthier. Ginseng, along with Wheat Germ, nourishes the hair with fatty acid and Keratin causing an anti-aging effect in the hair cells, which enhances their strength and elasticity. It is power packed with antibacterial and antioxidant properties to protect hair from environmental damage. The shampoo is gentle on your skin and is supplemented with exfoliants that thoroughly clean the scalp and hair.
Features And Special Functions
Herbal Ginseng Hair Care Essence Treatment For Hair Loss Help Hair Regrowth Serum Repair Hair root Thicken Hair Care Skin Care
Treats Thinning Hair: Ginseng and Ginger boost blood circulation and provide nutrients that allow hair to grow healthier and thicker.
Prevents Premature Hair loss: Ginseng can increase the dermal cell turnover that strengthens the hair follicles and roots inducing a healthier growth rate of hair. It revives the hair growth cycle, which can treat baldness, hair loss, and alopecia.
Supports Healthy Hair Growth: Ginseng is antibacterial and evades dandruff from the scalp. Ginger, soy, and citric acid also provide antioxidant and anti-inflammatory properties. Ginger regulates oil and sebum production and boosts blood circulation. All these effects combined provide a healthy environment for hair to grow in.
Gently Cleanses: The shampoo is made with naturally derived ingredients, hence it is gentle on your skin as opposed to shampoos with harsh chemicals. Citric acid cleanses the hair thoroughly with its exfoliating properties and clears them of dandruff, flakes, and other impurities. It also brings down the pH level of hair.
Repairs Hair: Ginger and ginseng are known to have healing properties and are used in traditional Asian medications. The shampoo cleanses, nourishes, hydrates, and protects the hair reversing the damage caused by pollutants, UV rays, chemical treatments, and heat styling, and gives hair a smooth, shiny appearance.
No harmful additives: The shampoo does not contain silicones, parabens, and other harmful chemicals that can damage your hair.
Frequently Asked Questions
Frequently Asked Questions
More About PURC Organics
Where Do Your Ingredients Come From?
Our 100% pure Argan Oil comes from Morocco, Polygonum extracts come from rural China, Cinnamon sticks come from Sri Lanka, and so on. We source our essential oils and raw ingredients from fair-trade farming associations around the world.
Are PURC Products Tested & Certified?
PURC produces only the highest quality hair and skin-care products. We've been producing hair care products for more than 9 years, with a GMP (Good manufacturing practice) workshop. Our products pass the worldwide ISO-9002 standards.
Healthier Hair
Plant Based
Long Lasting
Cruelty Free