Amidst the sea of different ingredients available, Ginseng has been proven to show visible results in improving hair loss, dandruff, and restoring hair strength.
Hair problems can have a bunch of different reasons, but fixing them almost seems impossible. While it is normal to lose 50-100 hair strands a day, anything more than this might affect the quality and health of your hair.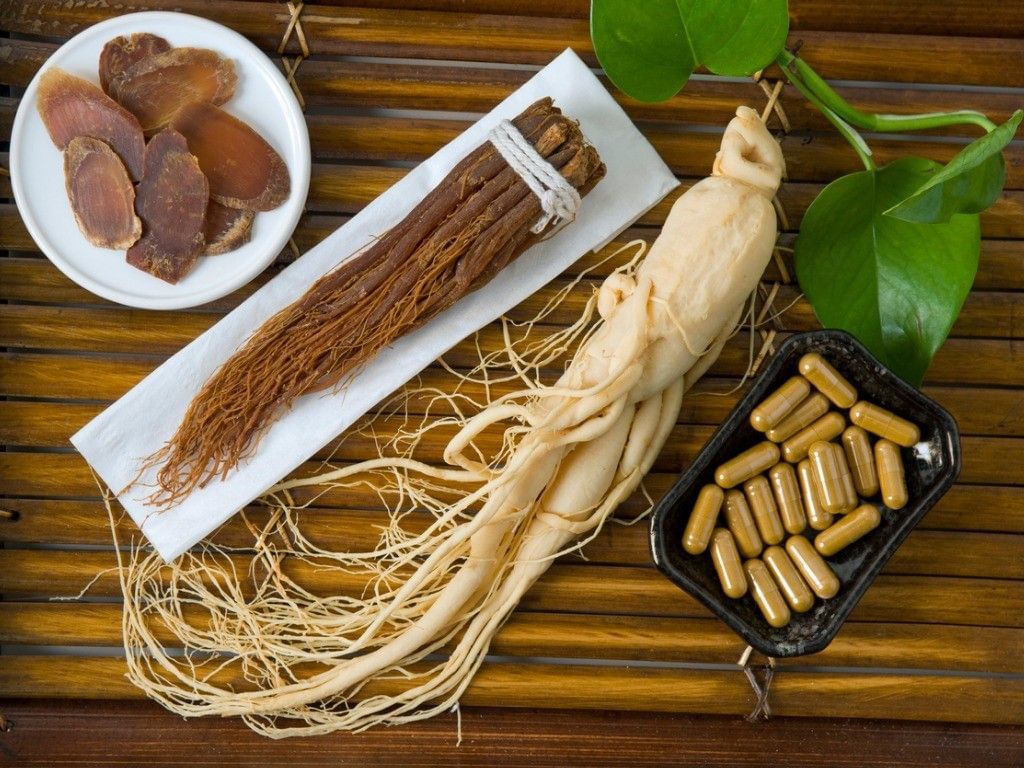 Ginseng is basically the root of the plants belonging to the genus Panax. Although there are different varieties of Ginseng available, the Korean Red Ginseng has shown the most effective results. 
How Ginseng Works?
Ginseng primarily contains two potent compounds- Ginsenosides and Gintonin.
Ginsenosides mainly reduce oxidative stress by degrading free radicals. Also, they activate enzymes that are responsible for anti-inflammatory effects on the scalp. This is the reason why Ginseng works best in people with Alopecia or Psoriasis without having any side effects.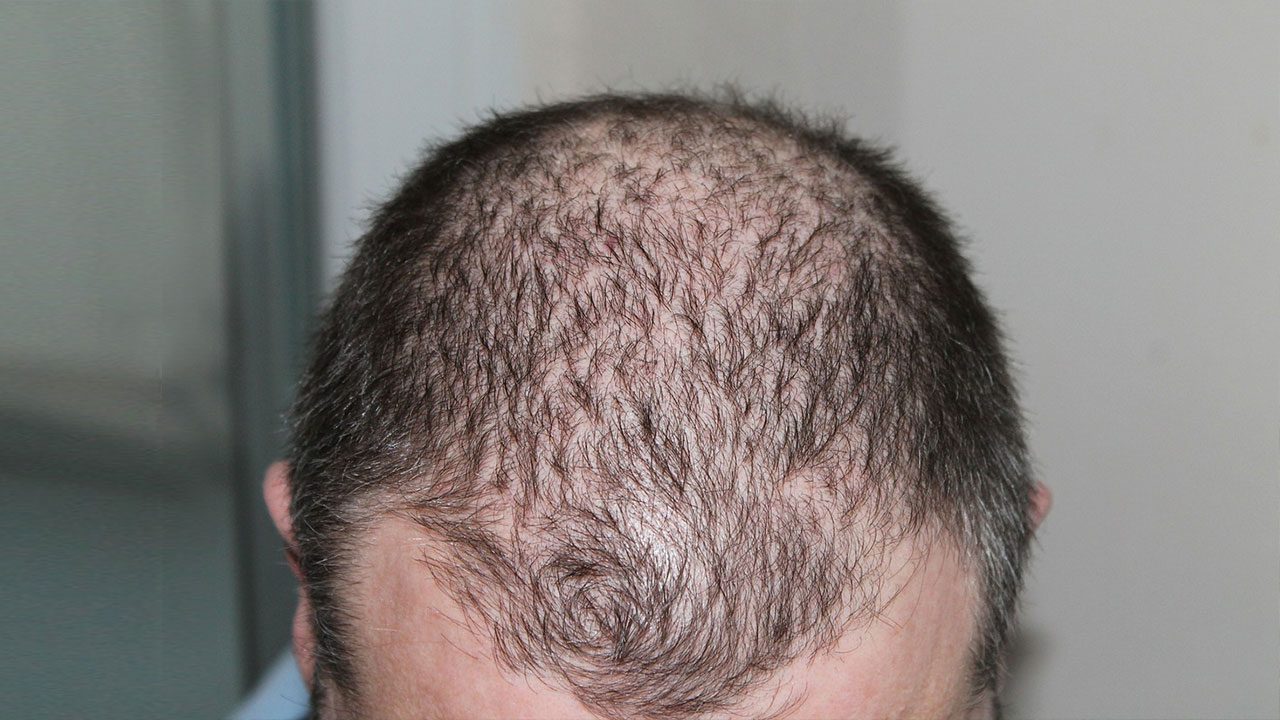 Gintonin protects against atopic dermatitis (a condition that makes your skin red and itchy). It also acts by preventing the formation of  Dihydrotestosterone (DHT) in men, which is one of the principal reasons for balding.  
Benefits Of Ginseng
Ginseng has a plethora of benefits in improving hair growth and treating severe medical conditions.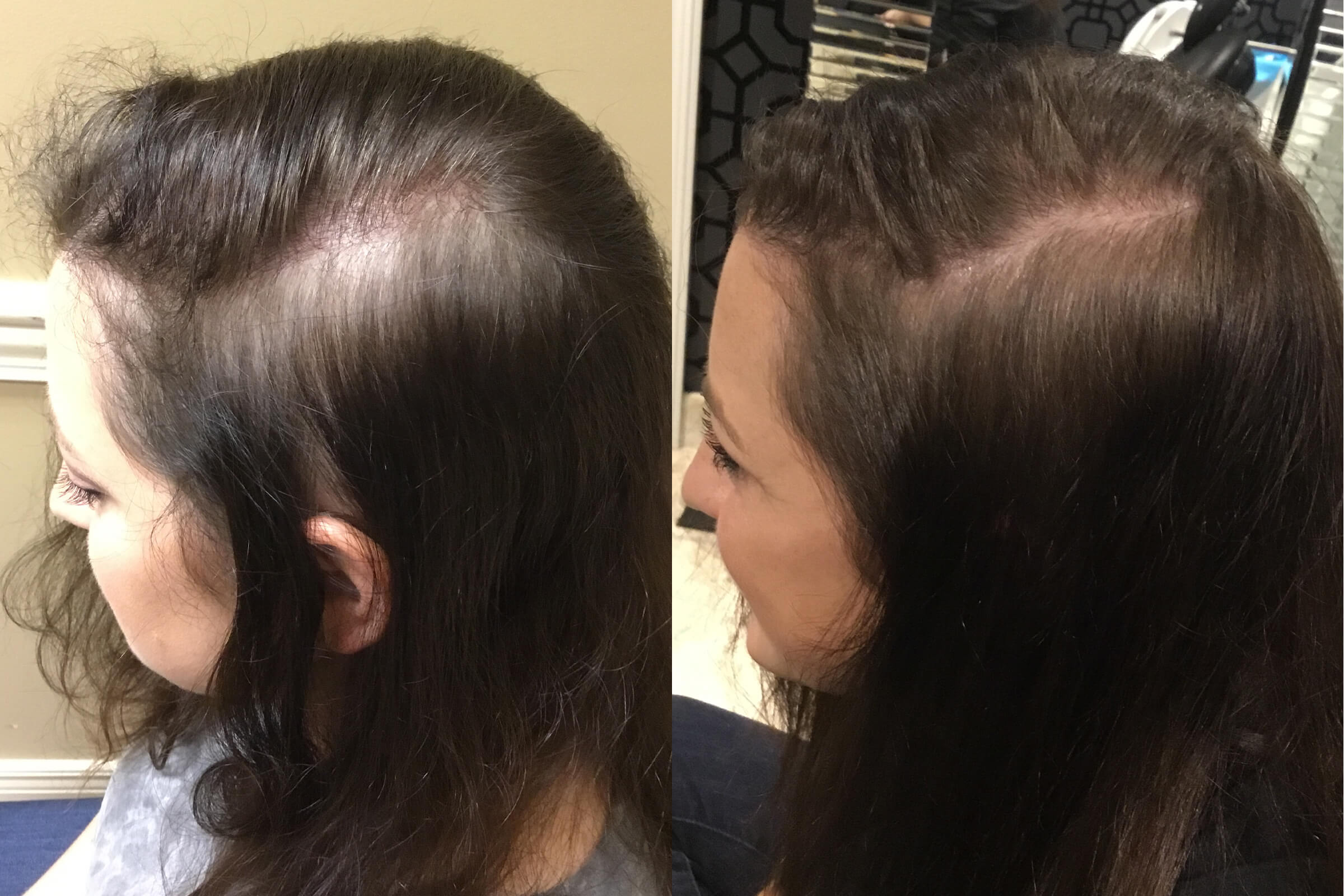 The root restores the proper growth cycle and prolongs the Anagen phase of the hair follicles. This ensures faster hair growth with very little hair fall.

It reduces dandruff. It sweeps it away and prevents it from occurring again.

Gets rid of hair lice in about two washes.

Due to the potency of Ginsenosides, it increases the blood circulation to the scalp and helps in better utilization of other nutrients. 

Recent studies show that Sun Ginseng, one of the many varieties of the root, provides protection against UV-B rays and pollution. It acts by preventing the accumulation of free radicals and forming a protective barrier for your hair.

If you have a highly sensitive scalp, Ginseng will help to soothe the inflammation and redness. Gintonin in Ginseng inhibits the action of autotaxin, which is a sensitizing compound that initiates inflammatory reactions. 

Ginseng is suggested to be a natural alternative for a synthetic drug used for hair thinning. Several

studies

show that Ginseng helped in reversing

Androgenic alopecia

by strengthening hair follicles and increasing hair density. 

Ginseng is not only a potential antidote for hair loss but also aids in relieving stress from your hair. It is one of the best ingredients that you can include in your hair care regime.
Formulations Of Ginseng In Hair Care Products
Ginseng has been prevalent in the Korean tradition for decades. This root has been used in DIY hair masks and also as a treatment for psoriasis. In modern hair care formulations, Ginseng is usually used at  2-3% concentration for visible results.
While it is great to have Ginseng in your shampoo, it is best to include this root in the form of a Hair Mask or a Leave-In Conditioner. This gives Ginseng time to penetrate deep into your scalp and deliver the maximum efficacy. 
Though there are several brands launching Ginseng products every other day, it is necessary to find an organic formulation.
Ginseng roots have to be processed, steamed, and extracted several times in order to get the purest form. As a consequence, genuine Ginseng products cost more than the usual products. Brands like Natural First and PURC Organics have some great Ginseng formulations which deliver the results they promise. 
Side Effects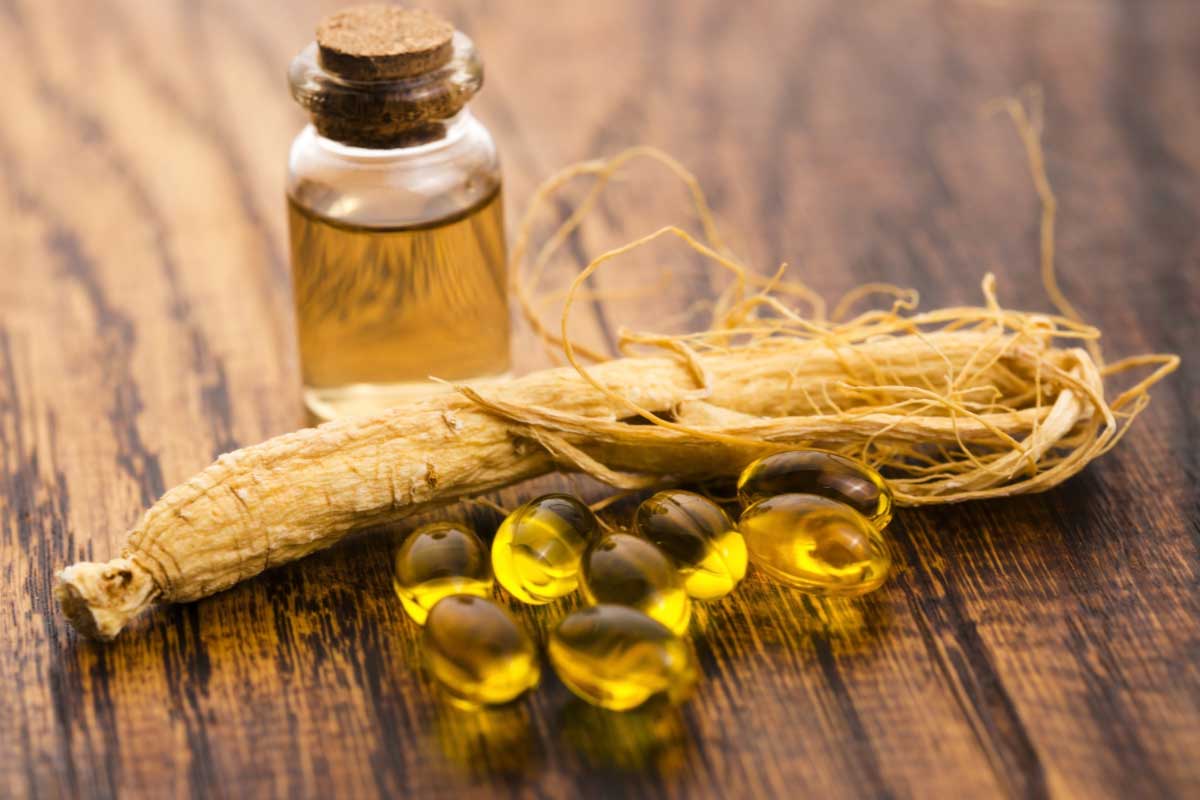 Ginseng is normally well-tolerated by most individuals but might show side effects if not used correctly.
Oral supplements have a higher concentration of Ginseng and are likely to cause adverse effects like diarrhea, insomnia, and nervousness. However, topical applications do not cause any such effects since the concentration of Ginseng is well regulated. 
Some individuals might be allergic to the root and might have itching or tingling sensation on their scalp. In order to avoid such issues, it is important to do a patch test before deciding to use any product. 
The Endnote
Ginseng is a powerhouse of nutrients and is one of the most well researched natural ingredients. With the right formulation and regular use, it can give you the best hair of your life.