Sun Protection Hair Essential Oil
—
or subscribe and save up to
20%
100% Organic & Vegan
Made with fresh organic fruits, essential oils, and a lot of care
Fast Shipping
All orders are shipped in 3 business days
Secure Checkout
SSL Enabled Secure Checkout
Major Ingredients And Their Benefits
Fresh Ingredients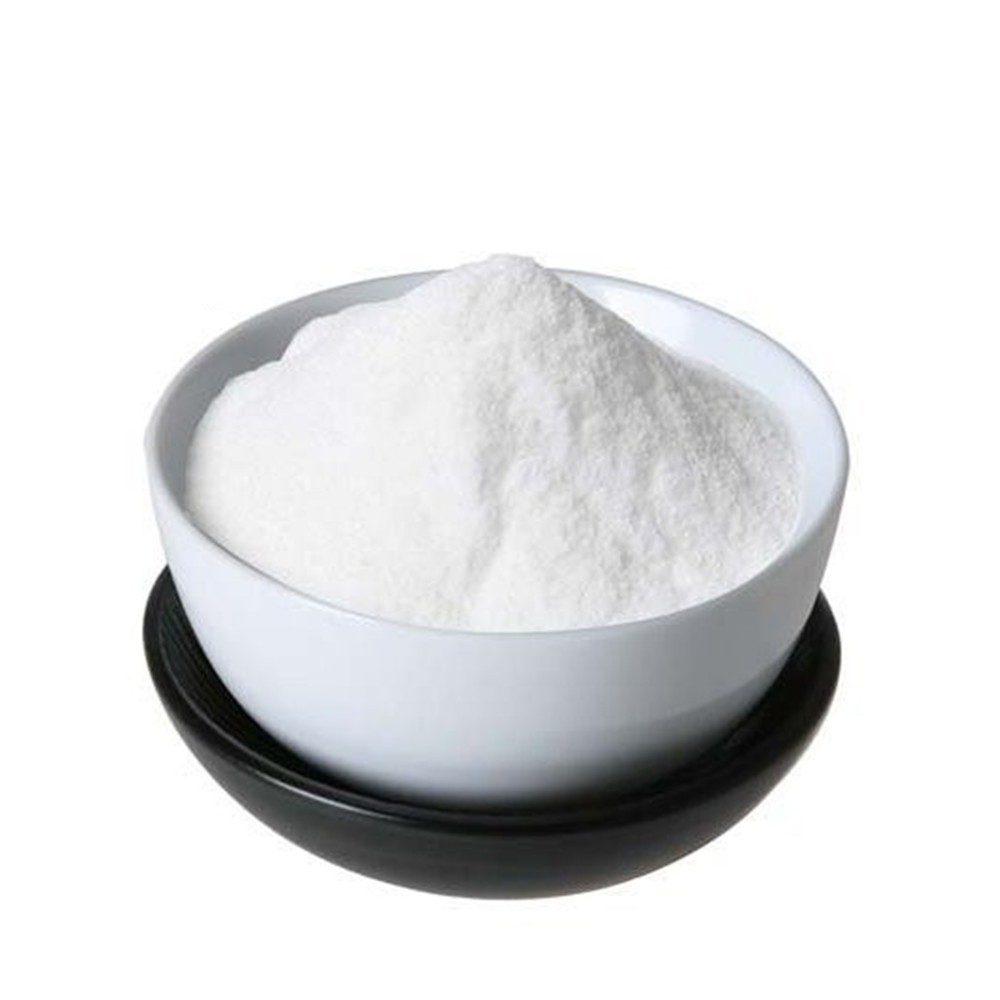 Hyaluronic Acid
Supplies and retains moisture in the hair cells. It binds approximately 1000 times its weight in water. Reduces the appearance of dry and frizzy hair.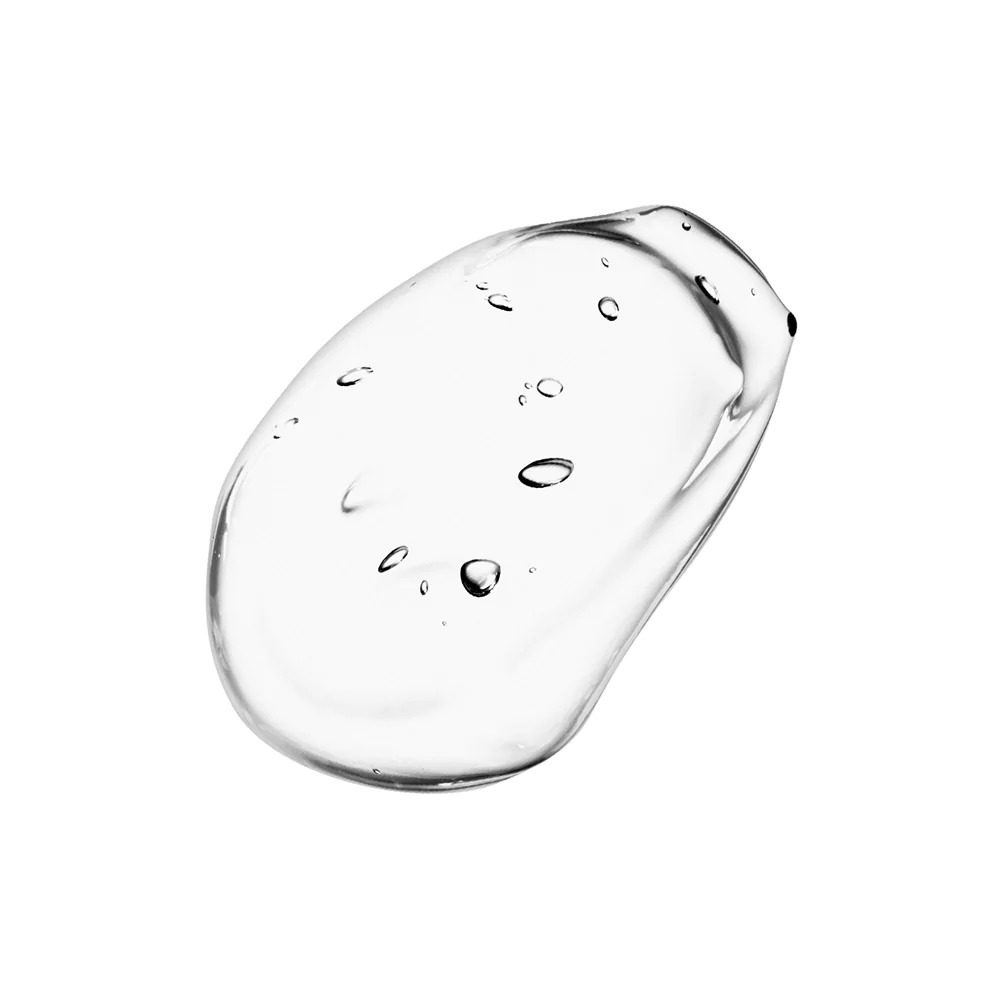 Niacinamide
Boost the circulation of blood to the hair follicles, helps in growing long and strong hair. It nourishes the scalp which prevents dandruff and flakes caused due to dryness.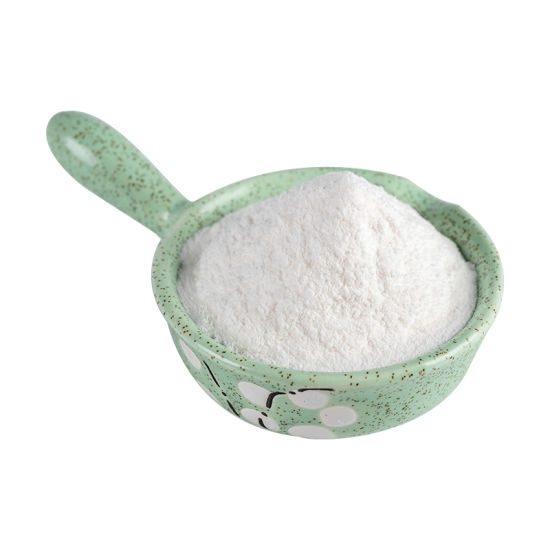 Oligopeptide
This ingredient plays an active role in revitalizing hair by boosting blood circulation and inhibiting hair loss and hair depigmentation.
Complete List Of Ingredients
Cyclopentasiloxane, Caprylic/capric Triglyceride, Ethylhexyl Palmitate, Dimethicone, Sorbeth-30, Water, Niacinamide, Oligopeptide-1, Hyaluronic Acid
*Occurs naturally in essential oils.
Natural Ingredients
Safe Synthetics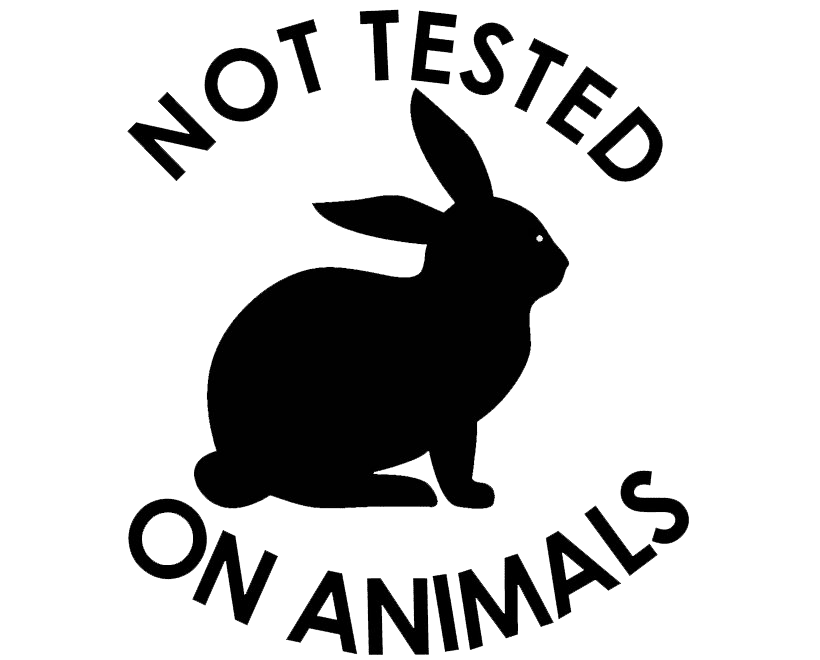 We do not test our finished products on animals. We also only purchase our ingredients from suppliers who do not test on animals.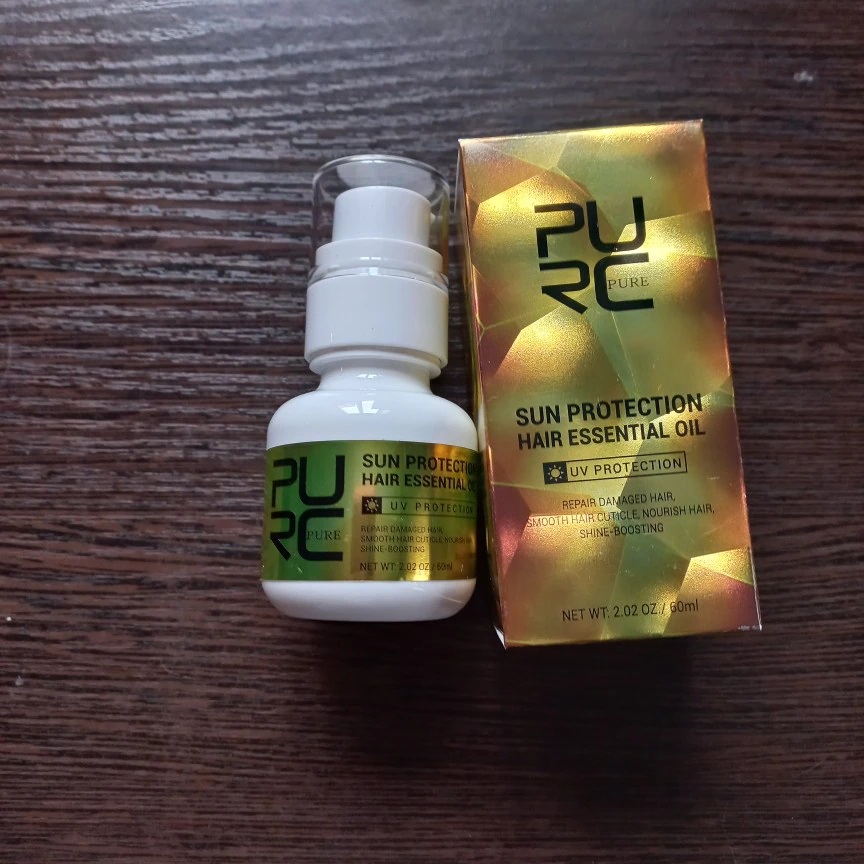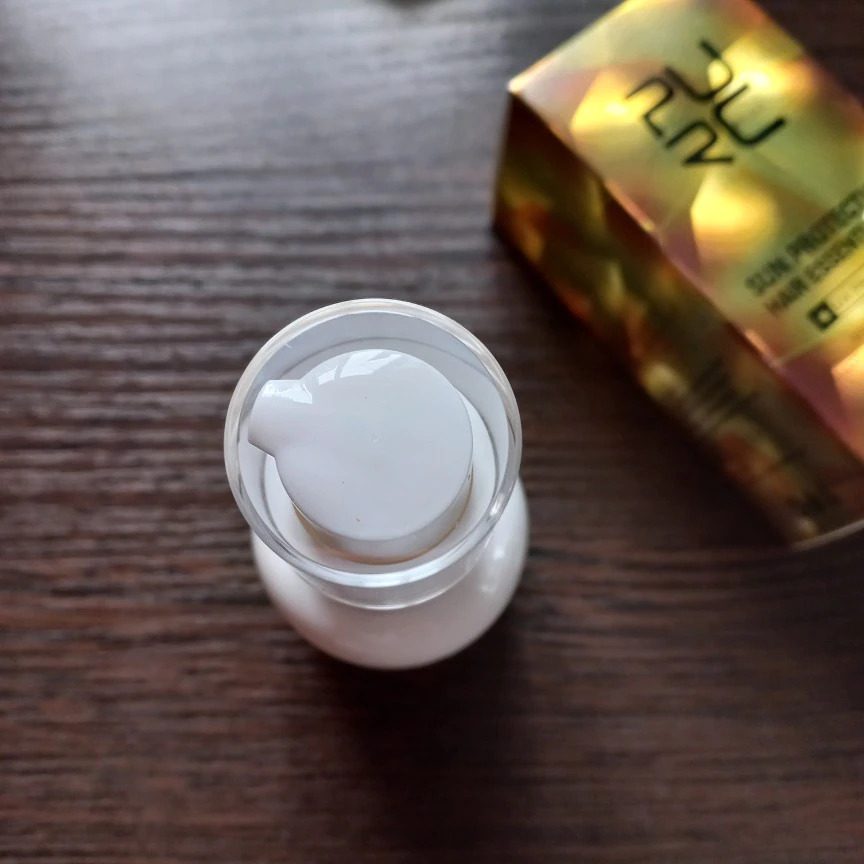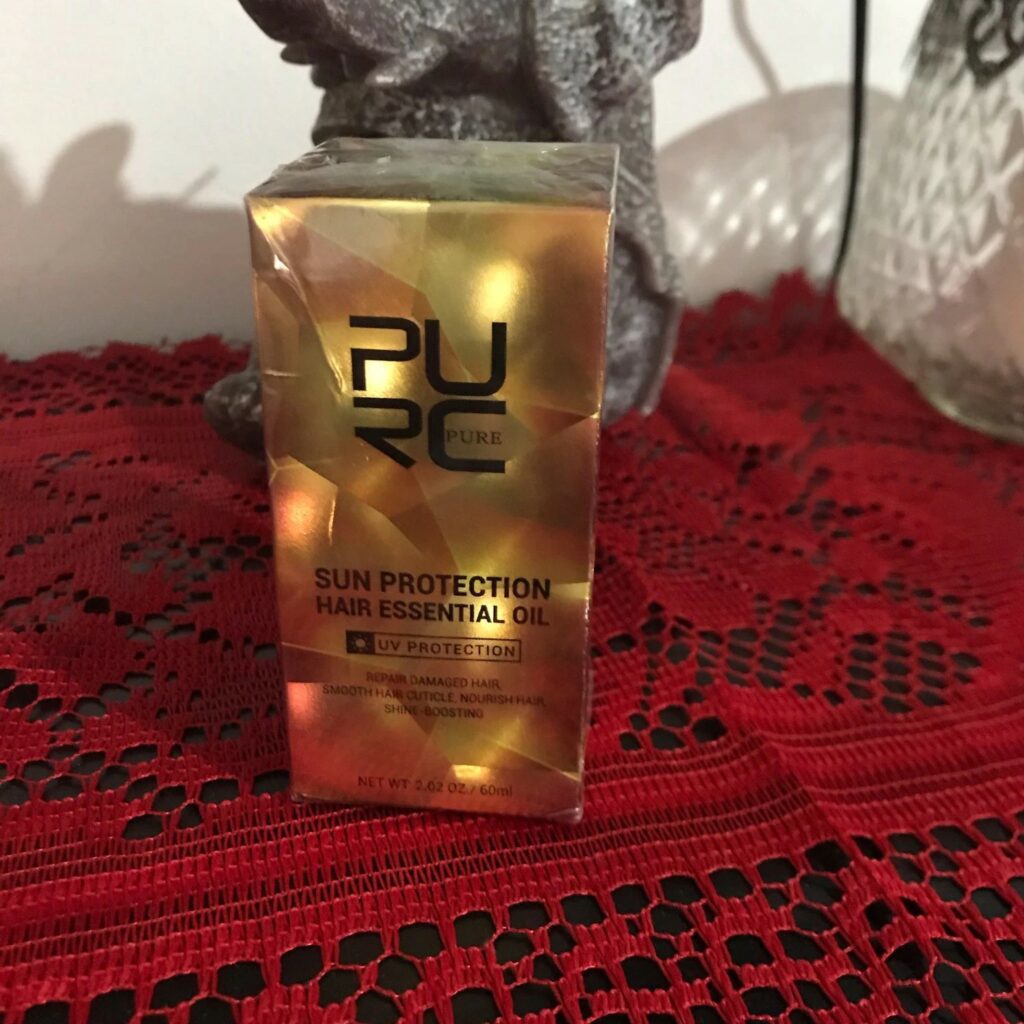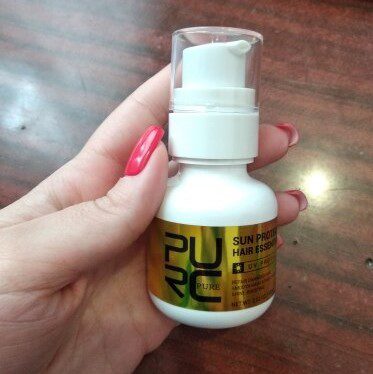 Sun damage, especially in summer; will take away the moisture and nutrition off your hair. Your hair becomes dry, fragile, and dull. Sun Protection Hair Essential Oil is lightly colloidal in texture, containing hyaluronic acid oligopeptide. When applied to hair, it can immediately film a layer form to help block nutrition and moisture, repairing hair from external pollutants and UV damage, making hair smoother and lustrous, protecting hair(even dyed hair) from fading.
Features & Special Functions
UV protection: The sun protection oil is added with sunscreen agents which block out UV radiation to prevent the damage caused by them to the hair.
Repair damaged hair: This essential oil is significantly effective in treating dry and damaged hair as it is packed with hydrating ingredients such as hyaluronic acid which retains the moisture. It also contains oligopeptide which reverses damage such as hair loss and hair depigmentation.
Nourishes hair: The oil contains niacinamide and oligopeptides which are rich in proteins, vitamins, and minerals that thoroughly nourish the hair follicles and boost their health.
Smoothness and Shine-boosting: The hydrating nourishment provided by the essential oil reduces the frizz and dryness of hair and gives them a smooth shine while increasing hair manageability.
Frequently Asked Questions
Frequently Asked Questions
More About PURC Organics
Where Do Your Ingredients Come From?
Our 100% pure Argan Oil comes from Morocco, Polygonum extracts come from rural China, Cinnamon sticks come from Sri Lanka, and so on. We source our essential oils and raw ingredients from fair-trade farming associations around the world.
Are PURC Products Tested & Certified?
PURC produces only the highest quality hair and skin-care products. We've been producing hair care products for more than 9 years, with a GMP (Good manufacturing practice) workshop. Our products pass the worldwide ISO-9002 standards.
Healthier Hair
Plant Based
Long Lasting
Cruelty Free