The 6 Myths About Shampoo Bar
The 6 Myths About Shampoo Bar
The shampoo bar is a superb invention to discover! It is now unthinkable to go back to the plastic bottles bought in big box stores. By swapping your traditional shampoo bottles for shampoo bar, you go a long way in reducing the amount of plastic bottles in the environment. More than 552 million plastic bottles of shampoo are thrown away each year, that makes the bottle full!
There are 6 myths about using a shampoo bar:
1. All surfactants are bad for the hair, so use or make Shampoo Bar without surfactant
The only way to make a shampoo bar without surfactants is to use soda, but it is not recommended for hair because the product made from soda will be soap. Solid soap-based shampoos are not recommended for hair. Click here to find out more. Sulfate based surfactants are known to be strippers, so it is best to avoid sulfates. It is recommended to choose other biodegradable surfactants good for the hair.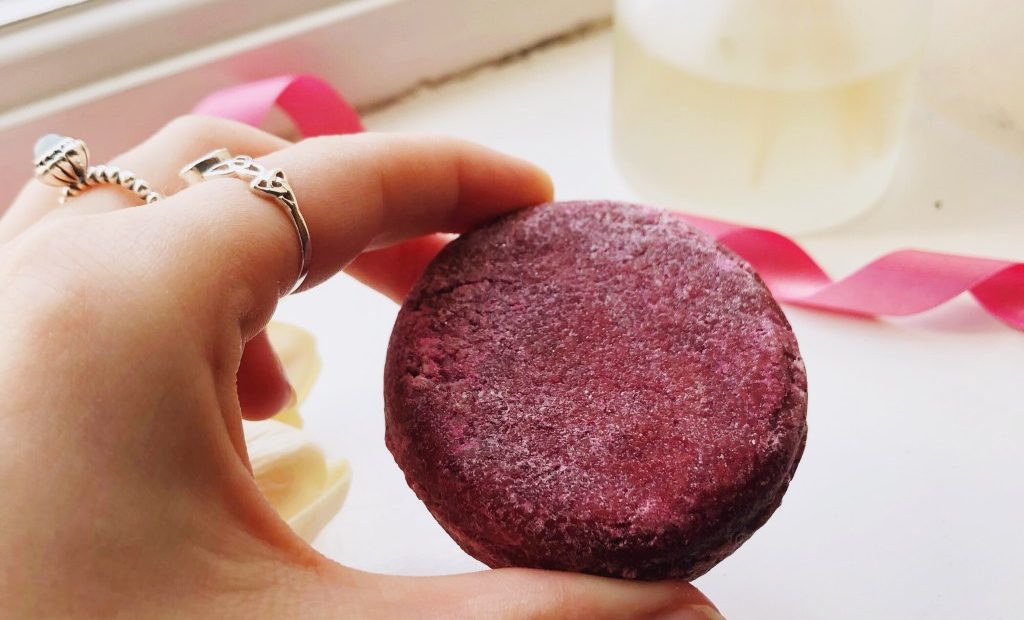 2. Surfactants cause itchy scalp
It is possible to have itching or itchy scalp sensations with solid sulfate-based shampoos but not with all other surfactants. Hard water, stress, environmental pollution and other harmful ingredients are some of the reasons for itching.
3. The transition to using a new shampoo bar will take some time for the hair to adapt
False. If you choose a good shampoo bar with a pH of 5.5, your hair does not need a transition time.
4. Rinse the hair with vinegar after shampooing
Rinsing the hair with vinegar can be a solution if you are using a shampoo bar with a soap base. This is because soaps have an alkaline pH of around 10, while vinegar has an acidic pH of 2. Our scalp has a slightly acidic pH of 5.5. To compensate for the pH imbalance caused by soap, we can use very acidic vinegar, but this practice is not good for your hair and will eventually damage it. The best solution is to use a shampoo bar that has the same pH as your scalp.
5. A shampoo bar with 100% natural or organic ingredients is the best!
It is easy to make a shampoo bar with 100% natural ingredients, you can choose any combination of different natural ingredients and make your own shampoo bar. The ingredients aren't the only thing that makes a strong shampoo the best for your hair. There are other important factors like pH, formulation etc. Are Certified Organic shampoo bars Better? Not necessarily. For example, there is a certified organic shampoo bar with the ingredient sodium lauryl sulfate, and this should be avoided.
6. Shampoo bars with plastic packaging are biodegradable
Not all plastic packaging is biodegradable, but the compostable ones are biodegradable but, in order for plastic to biodegrade, there is a need for 90 degrees Celsius, which means we cannot throw it out in the wild or with food waste. Another problem with compostable plastic is that it is not recyclable. In conclusion, it is better to avoid shampoo bars with any plastic packaging (recyclable or not)! Please leave us a comment if you have any further questions. Or feel free to visit our
FAQ
page .
Conclusion
PURC offers professional shampoo bars with a high precision formulation for each type of hair. We do not believe in offering a single shampoo bar for all hair types. We consider that there are different types of hair that we must carefully formulate for each hair type with precision. And therefore, we have specific individual products such as shampoo bar dandruff , the shampoo bar for colored hair , the shampoo bar for curly hair , the solid shampoo for oily hair , etc.
Our shampoo bar recipe is inspired by Organic Chinese plants and our production method is very precise, carried out in a solid homemade shampoo and handmade.
---
Sarah Cole
On a mission to fuel the next generation of world-changing companies in consumer, enterprise, marketplaces, health-tech, and more. Formerly of Stanford, and University of Wisconsin. I love tacos and strategy board games.
---