What Is A Shampoo Bar, How To Use It And Why Use Shampoo Bar?
The popularity of the shampoo bar commonly used skincare product is skyrocketing and with good reason! Let's see what are these hair cleaning bars, how are they manufactured and why convert to them.
The manufacturing process of the shampoo bar
The production process of our shampoo bars should not be confused with the cold saponification process. Our shampoo bars do not come from cold saponification, as we do for our soaps with rice bran oil. Our research and our trials let us conclude that a cold shampoo is not ideal for the balance of the hair ("griche" to the touch and duller aspect). Instead, we use a mix of ingredients to make our shampoo bars. This mixture forms a 
paste
 that we compact and let dry a few days before putting them on our shelves.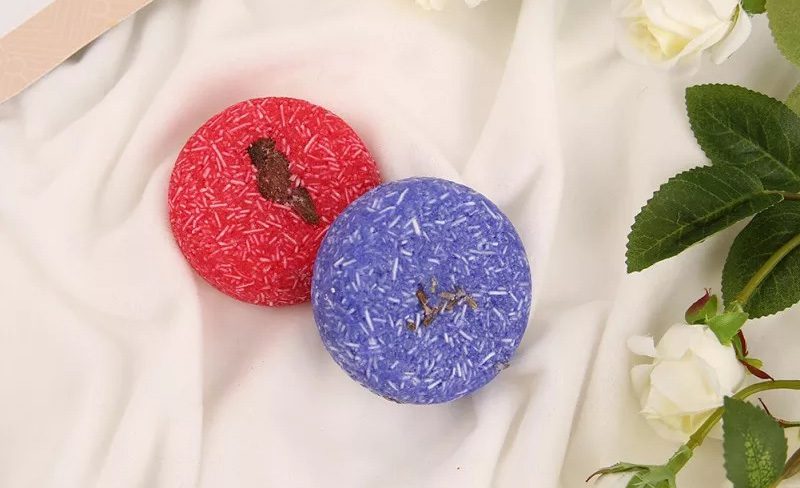 The ingredients:
Surfactants
Sodium coco sulfate (SCS) and sodium cocoyl isethionate (SCI) are surfactants (washing agents) of plant origin, derived from the fatty acids of coconut oil. It is the main raw material used in the manufacture of our shampoo bars. They come in the form of small white granules (the small seeds in your bar). These basic ingredients provide excellent 
foaming
 and 
cleansing
power. They can make shampoos in 
solid
 form can add oils and butter without weighing your hair. So do not be afraid of names that seem complicated in the list of ingredients: these ingredients are simple, soft and biodegradable.
Vegetable oils and butter
All our shampoo bars contain vegetable oils to nourish the hair.
Coconut
 and 
hemp
 oils nourish, protect and strengthen the hair while providing flexibility and shine.
Jojoba
 oil acts as a seborrheic regulator, that is to say, it helps to control the excess of sebum of oily hair and regulates that of dry and brittle hair. The essential fatty acids contained in the 
apricot kernel
 oil strengthen and nourish the hair fiber and help fight against hair loss. Of course, we added our precious rice bran oil (vitamin E) as well as shea butter to nourish your mane and protect it from external aggressions.
Natural additives
Selected according to their properties, 
clays
have been added in our shampoo bars and act as a hair mask. You will find Kamouraska gray clay in our shampoo for 
oily hair,
 white clay in 
nourishing
clay and pink clay (a mixture of white clay and red clay ) in our shampoo for 
sensitive scalp.
 Our bars are colorless: it is the clays that give them their unique color. Although our bar shampoos are not presented for their 
detangling
action,
Shikakai powder
 (dried fruit powder) acts in this way. Naturally rich in saponin, this powder gently cleanses the hair and the sensitive scalp. The added essential oils are carefully selected for their specific properties attributed to each of our shampoos. Finally, to preserve the finished product, we add a hint of grapefruit seed extract. Note: you will notice that the list of ingredients on our labels is written in INCI nomenclature. To help you better understand this language, you will find the list of ingredients for each product in French, in their respective file on our online store.
Why use the shampoo bar?
Shampoo bars are in great demand. It's not just a trend, it's an emergency. The urgency of taking care of the planet by reducing our ecological footprint, making us aware of overpack and consuming in a more responsible way. But we know that you are already well informed and above all convinced!
Ecological 
> Completed plastic bottles! According to information circulating on the Net, shampoo bars could avoid the use of more than 500 million single-use plastic bottles! With our shampoo bars, Quai des Bulles is taking a step towards reducing packaging *. In addition, the ingredients used are from plant and biodegradable sources.
Economical 
> Its long service life makes it an economical care product. Its solid form makes it possible to take only the quantity necessary during the shampoo. Obviously, its duration of use varies according to the washing frequencies and the length of the hair. From our side, we do not yet know exactly how many shampoos we can do with a bar, because we never finish finishing the one we started!
Convenient 
> It's compact, lightweight design is convenient for travel and travel. No risk of leakage of a bottle (that's flat in a suitcase …).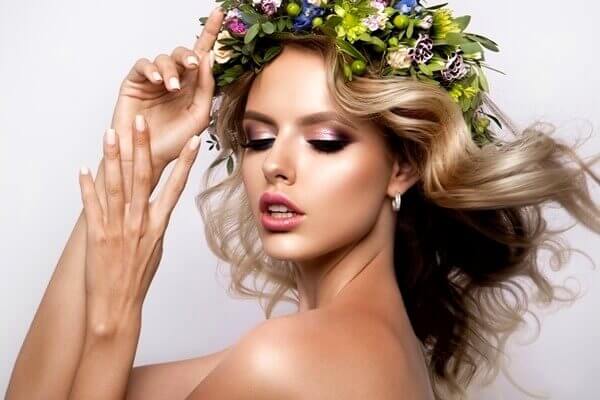 The use of a shampoo bar
The use of a shampoo bar is as easy as hello! Just go directly on wet hair (3 or 4 shots are enough!) To apply a little shampoo. Lather with your fingers and gently massage the scalp. Be sure to rinse thoroughly. You can repeat as needed. Drain the shampoo well and keep it in a dry place (not under the spray of the shower!). PURC Organics are now offering shampoo bars in minimalist packaging.
Shop now
!
beauty, dry hair, hair care, hair loss, oily hair
---
Sarah Cole
On a mission to fuel the next generation of world-changing companies in consumer, enterprise, marketplaces, health-tech, and more. Formerly of Stanford, and University of Wisconsin. I love tacos and strategy board games.
---