All of us dream of having flawless skin and strong, glossy hair. While we carefully study the ingredients list for our skin, we often end up neglecting the same when it comes to hair because hair cleaning seems like a quick and simple task. But every time we pay less attention to the cleansing process, we're handing our hair in the hands of harsh chemicals that will not only dry it out but damage it to the core. 
Here we've prepared a list of 5 Organic Shampoos that are great for both your hair and the environment. 
1. OGX Nourishing Coconut Milk Shampoo
Key Ingredients: Coconut Oil, Coconut Milk, Egg White Protein
This moisturising shampoo is a beautiful blend of nourishing ingredients that gently cleanses your hair leaving it soft and healthy. It not only strengthens your hair but also hydrates it, making it look beautiful and glossy. While Coconut Oil is responsible for adding lustre and shine, Coconut Milk keeps your hair strong and smooth. In addition, the shampoo also contains whipped egg white protein that keeps your hair smooth & healthy-looking hair with every wash. 
Hair Type: All Hair Types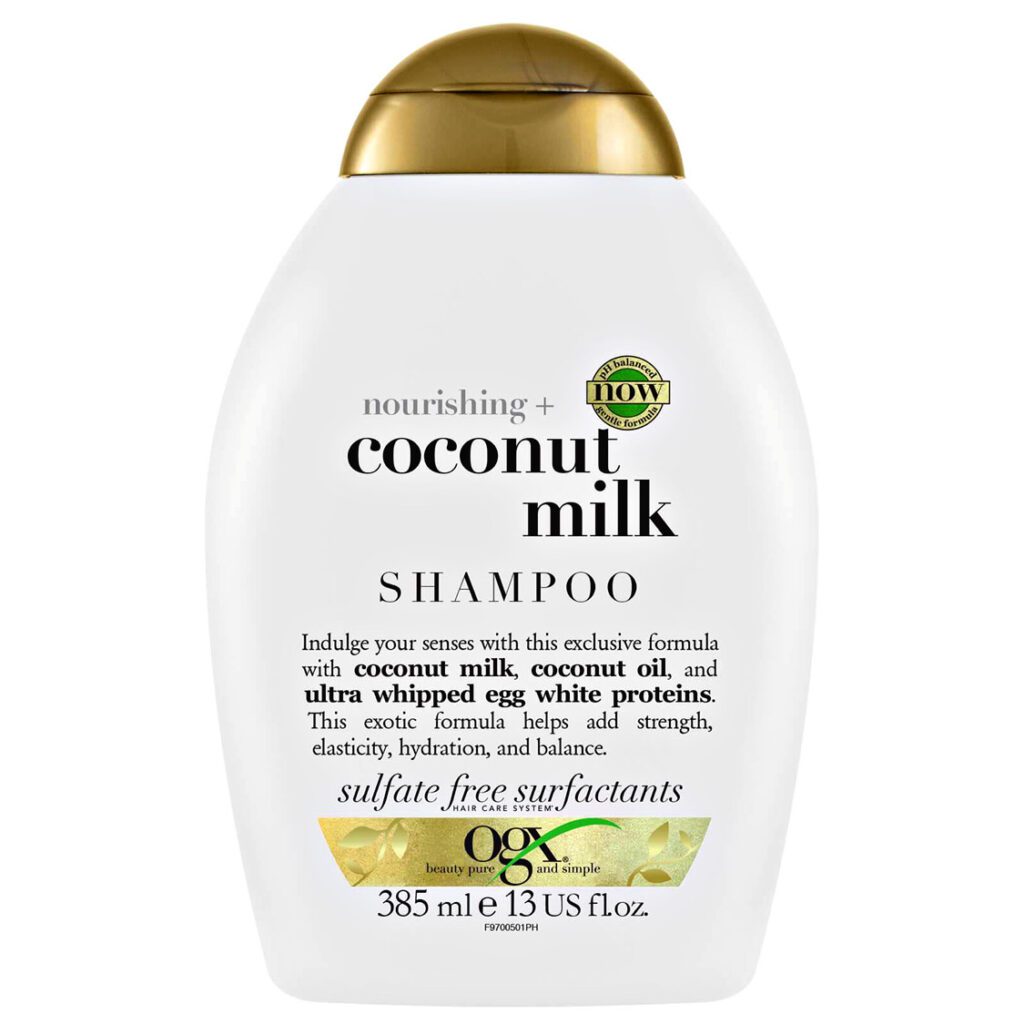 2. PURC Organics Sunny Grapefruit Shampoo Bar
Key Ingredients: Yellow Grapefruit, Green Tea, Ginseng Extract
This product is one of the best bar shampoos to get your hands on. Infused with natural and gentle ingredients, it is not harsh on your scalp and doesn't dry your hair out. Yellow Grapefruit is rich in Vitamin C that protects your hair and  prevents it from damage by physical or environmental stressors. In addition it is full of Ginseng and Green Tea's goodness that controls hair fall to a large extent and improves nutrient delivery to the hair follicles promoting hair growth.
Hair Types: All Hair Types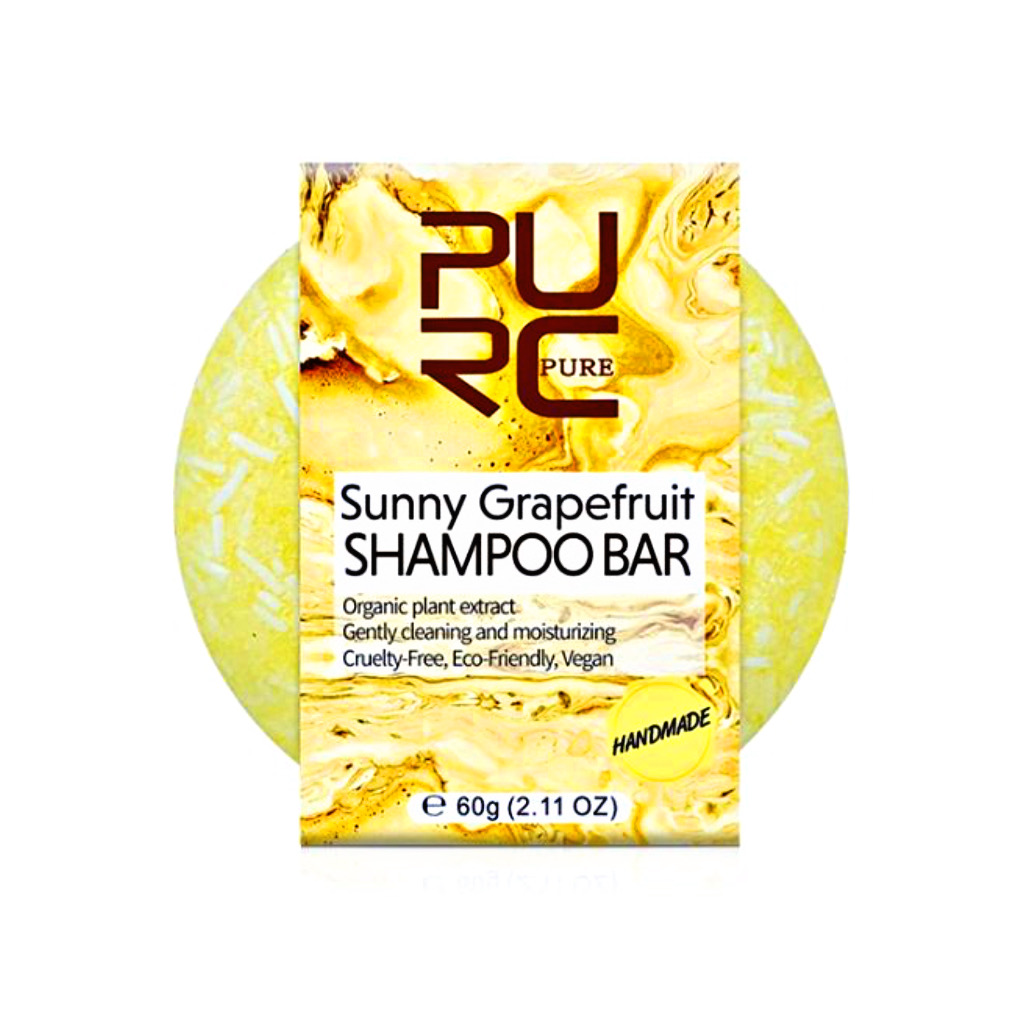 3. Rahua Classic Shampoo
Key Ingredients: Rahua, Palo Santo Oil, Quinoa, Organic Green Tea, Aloe 
A shampoo formulated with rare and sustainably sourced ingredients leaves your scalp soothed and hair soft, silky, and luminous. This restorative shampoo keeps your natural oils perfectly balanced which in turn doesn't make the hair too dry or too greasy. The oil derived from Rahua(Ungurahua) fortifies weak and damaged strands, nourishes them and maintains hair follicles and scalp health. In addition, Aloe soothes the scalp and hydrates hair.
Hair Types: All Hair Types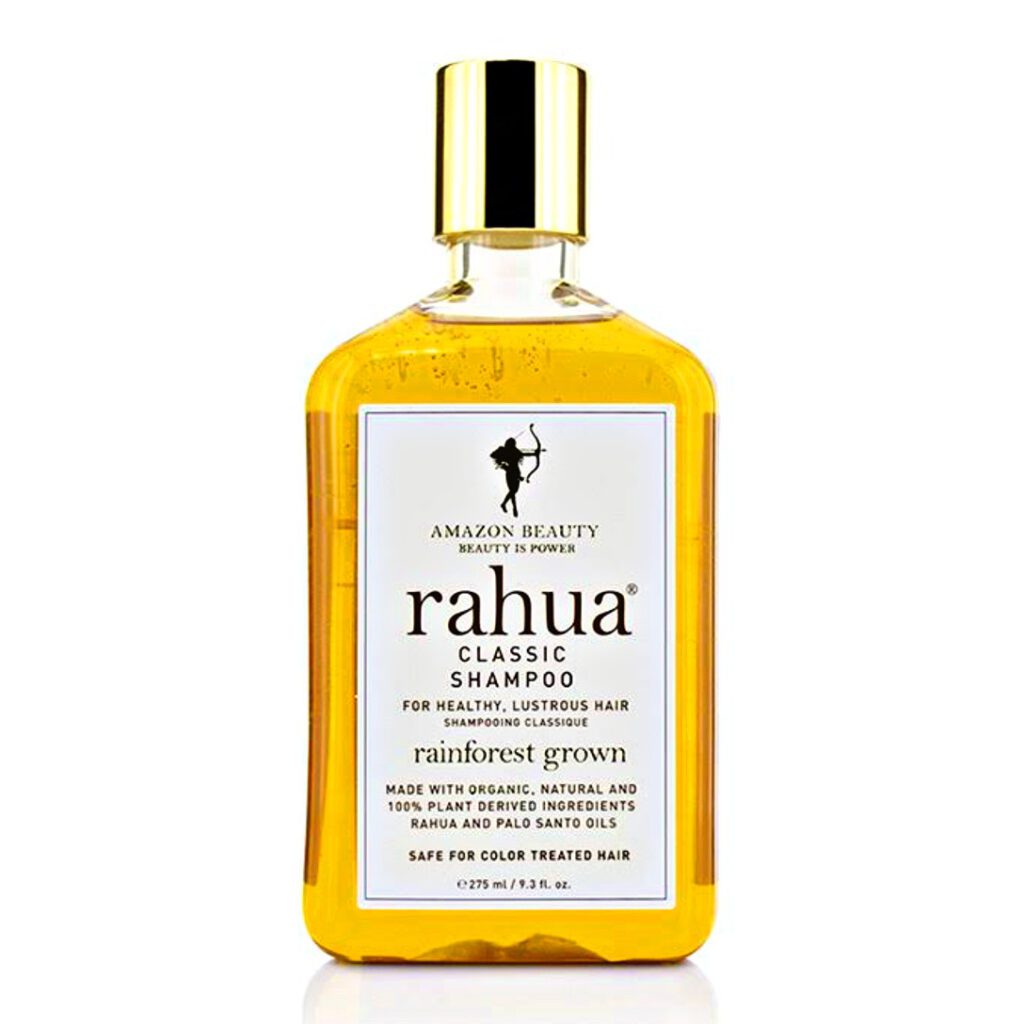 4. Sienna Naturals H.A.P.I Shampoo 
Key Ingredients: Aloe Juice, Lavender Oil, Flower Oil
A hydrating shampoo that cleanses and moisturises your hair from the roots to the tips, making it frizz free. It is a great product for removing scalp build-up caused due to styling products, pollution, sweat, etc. that clogs pores and makes hair lifeless. It contains Aloe Juice that not only soothes the scalps but deeply conditions your hair. In addition, Lavender Oil is full of antimicrobial properties that helps prevent bacteria and fungi and promotes hair growth.
Hair Types: Curly, Wavy and Dry Hair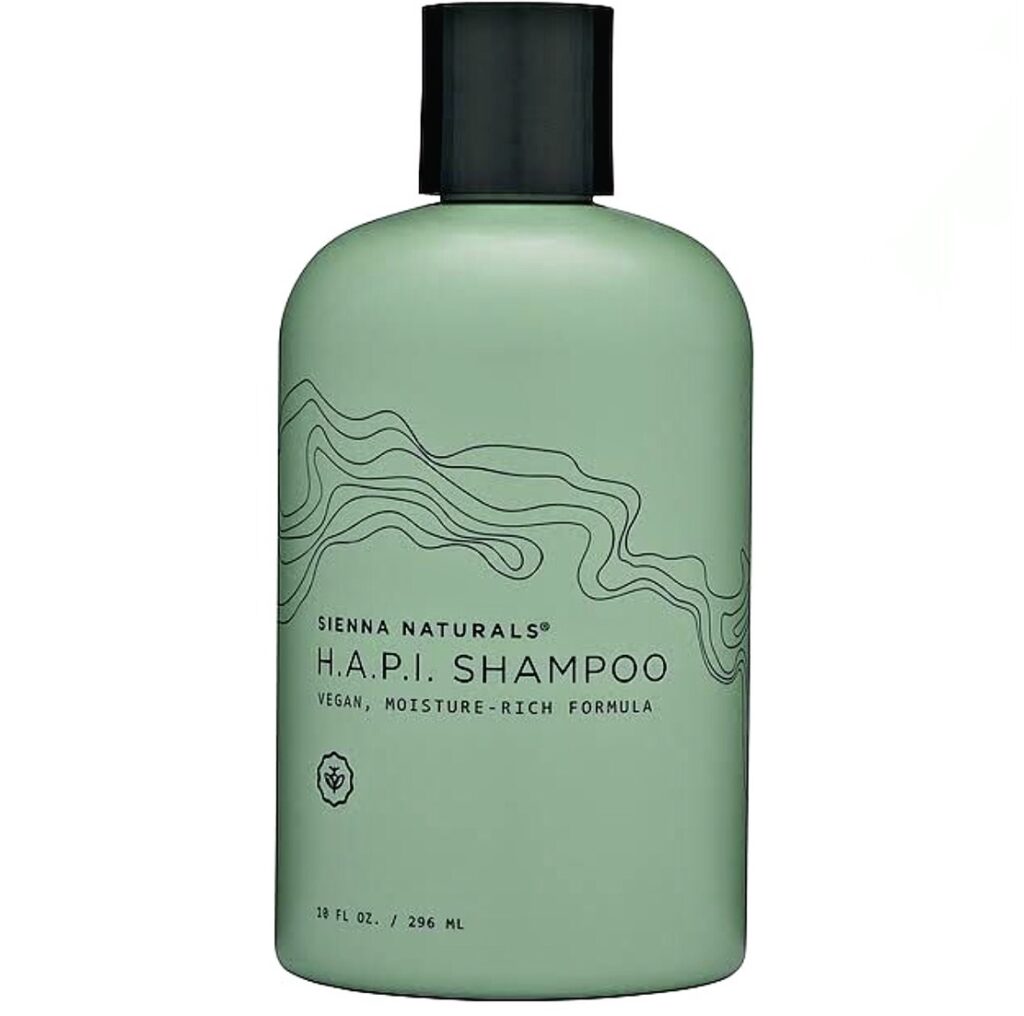 5. Avalon Organics Volumizing Rosemary Shampoo
Key Ingredients: Rosemary Essential Oil, Quinoa Protein, Calendula, Aloe, Vitamin E
Loaded with a beautiful blend of natural ingredients, this volumizing shampoo gently cleanses your hair and scalp while reinforcing volume from the roots to tips of your hair. It is perfect for people who have less dense hair. Rosemary Oil is a holy grail for hair. It reduces hair fall and stimulates new hair growth. Quinoa Protein on the other hand repairs damaged hair, retains natural hair colour and promotes hair growth. 
Hair Types: Thin and Limp Hair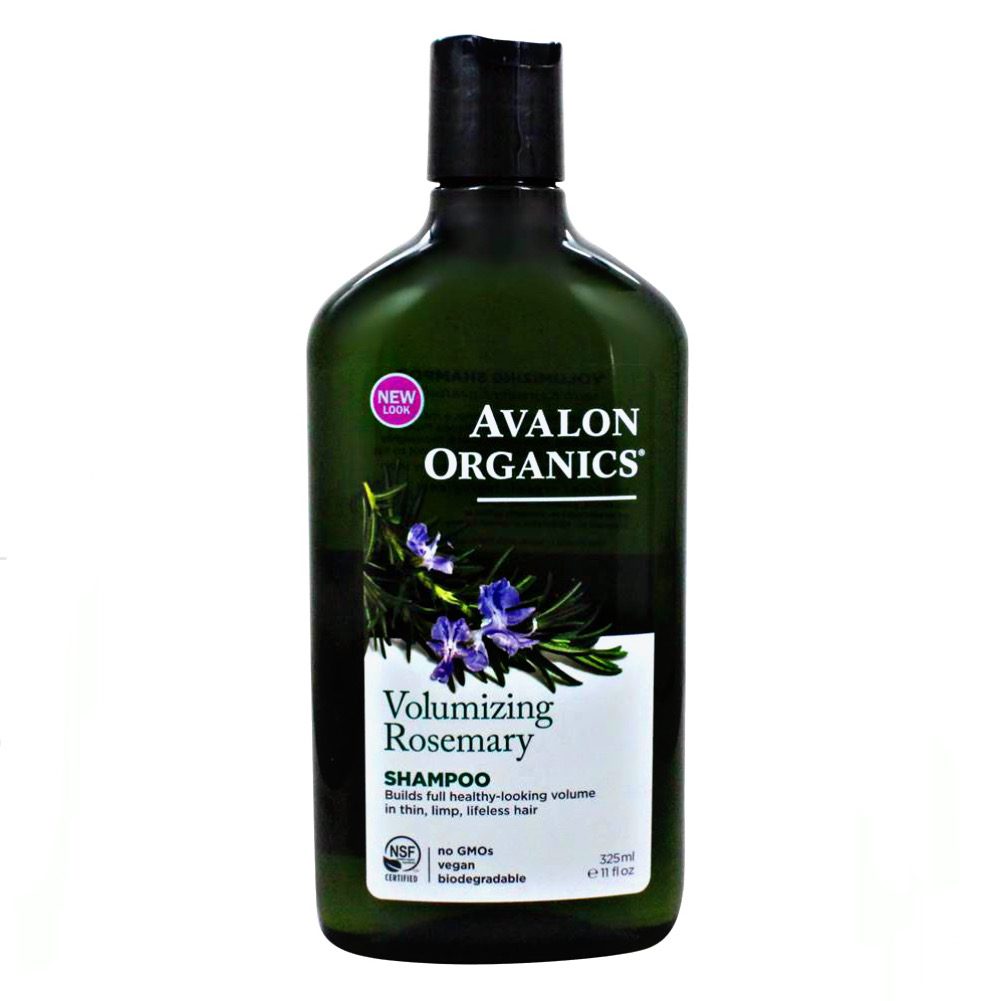 As we reach towards the end of the article we hope you check the ingredients list of Shampoo and make sure the ingredients mentioned work in the favour of your hair type and texture. Cut down harsh chemicals and Go Green for your and the environment's benefit!