How To Treat Pigmentation – Alpha Arbutin vs Kojic Acid vs Niacinamide
Get Brighter Days & Even Brighter Skin!
Are names like glycolic acid, alpha arbutin, and salicylic acid making you feel overwhelmed? Actives-based skincare has taken the market by storm. Today we will extensively talk about alpha arbutin, kojic acid, and niacinamide and what you should pick according to your skin concerns!
Hyperpigmentation or skin discoloration and dark spots are something everyone is familiar with. Many chemical and natural products are available in stores and online nowadays.
From Vitamin C to Kojic Acid, many skin brightening ingredients are heavily promoted as the best solution. These ingredients promise to reduce dark spots and brighten your skin. While these ingredients work wonders for the skin, they can be harsh and cause issues for sensitive skin reducing your skin health, if not used properly.
But, How To Solve This Problem?
There are many products to treat hyperpigmentation and other skin-related problems. Different skin types have different needs and it's important to know your options before you buy something. Certain products are more potent than others and can damage your skin.
It is as they say, better be safe than sorry. Here is a comparison of the most recommended components for hyperpigmentation and skin brightening, so pick the right one for yourself now!
What Is Hydroquinone & Why You Should Know?
Hydroquinone is considered to be one of the most effective skin brightening elements. Since it is potent in nature, it can result in permanent damage to the skin. Hydroquinone works by bleaching the skin and decreasing the number of melanocytes. Melanocytes are responsible for producing melanin.
By reducing the number of melanocytes, Hydroquinone reduces hyperpigmentation and evens out the skin tone. Due to its bleaching property, it poses the risk of skin damage.
Many other components are also present that might help in skin lightening but with fewer risks.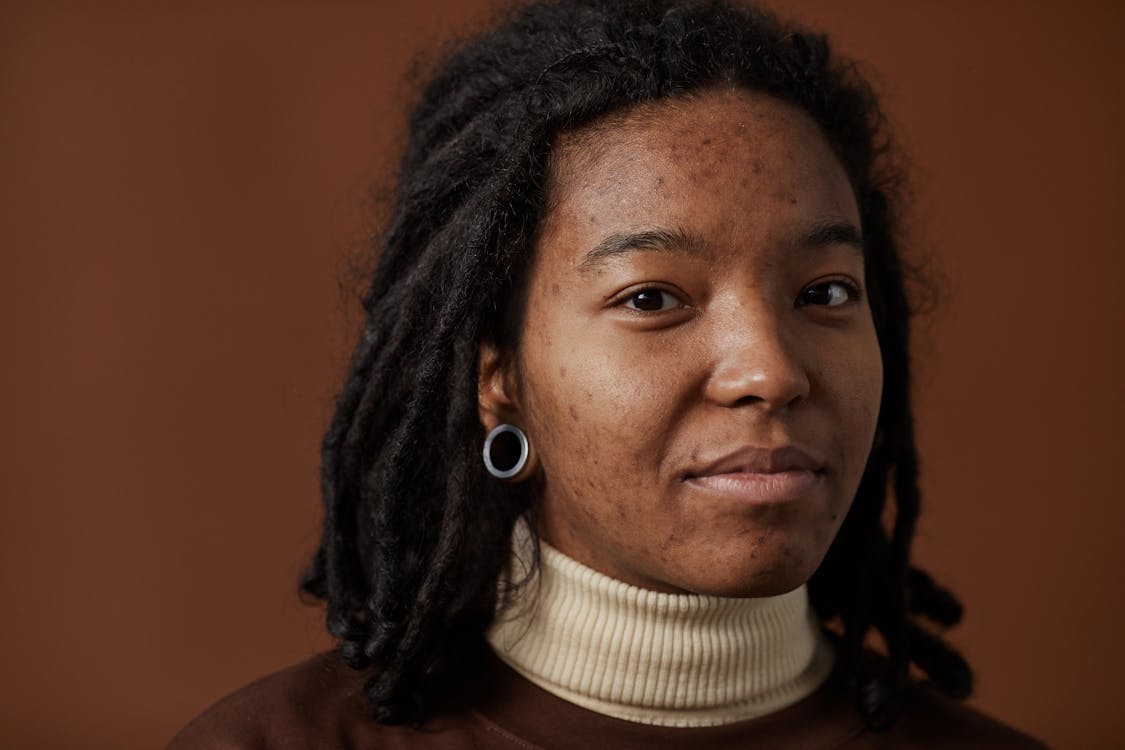 What Is Kojic Acid?
Basically, Kojic Acid is an ingredient produced from different types of fungi. It is also produced as a byproduct during the fermentation of foods, like Japanese sake, soy sauce, and rice wine. The topical application of Kojic Acid is considered to help with various cosmetic issues. Due to its potency, only 1% or less concentration of the Acid is approved to be used in products.
Kojic Acid is also known to have antimicrobial properties, which help to fight against common bacterial strains. This helps in countering bacterial acne on the skin as well as lightening the appearance of acne scars. It is also antifungal and is used in many products to boost their efficiency. It works against yeast infections, ringworm athlete's foot, etc.
How Does Kojic Acid Help In Skin Brightening?
Kojic Acid is known to prevent and minimize the formation of a certain type of Amino acid called Tyrosine. Excessive concentration of tyrosine can result in uneven skin and dark spots as tyrosines are the acid responsible for melanin production!
Since Kojic Acid limits the production of Tyrosine, it can lead to a lightning effect on the skin.
How Can Kojic Acid Be Used?
Kojic acid is used as a component in various types of products, such as serums, creams, powder, soaps, etc. Kojic Acid products are usually applied to the face and hands, but they can also be used on other parts. It is advisable to keep them away from sensitive areas as that might lead to irritation. Different products are to be applied differently.
For example, powders should be used in a mixture of water or lotion. Serums and creams are to be applied and left on for absorption. Meanwhile, soaps and cleansers have to be lathered on and washed off.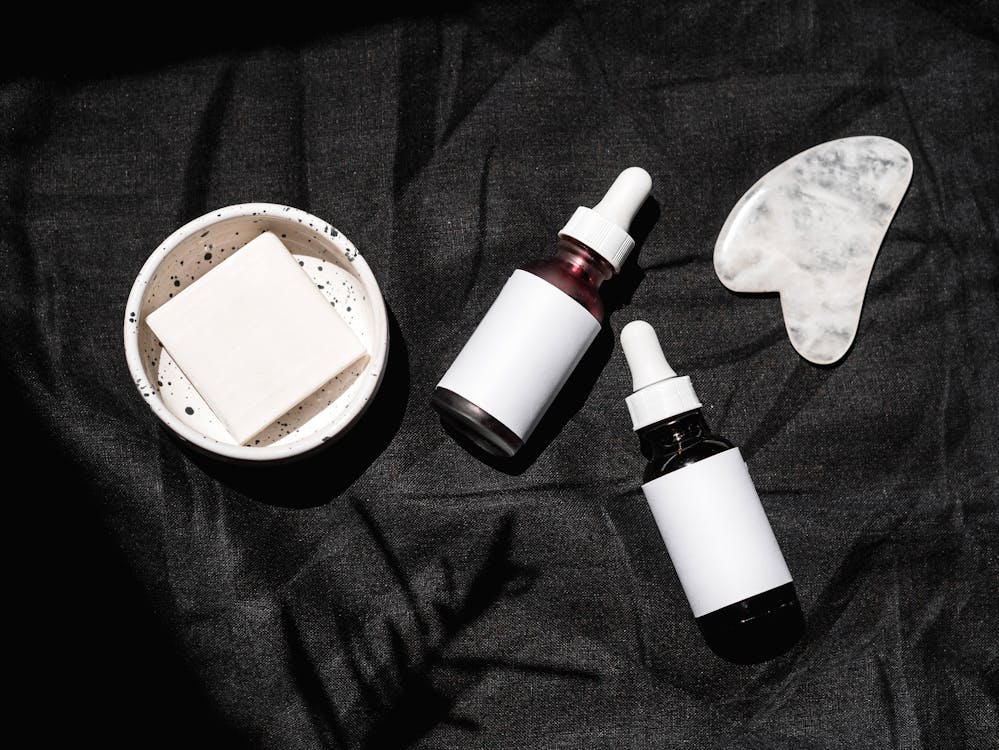 Side Effects
While Kojic Acid is safe to use in 1% concentration, it can have certain side effects on your skin. Applying the Kojic Acid on sensitive skin or using it excessively can lead to Contact Dermatitis that can manifest itself in itching, redness, and rashes, accompanied by pain and swelling.
It can also make your skin prone to sun damage and sunburn. It is advised to use Sunscreen and protective clothing.
What Is Niacinamide?
Niacinamide, also known as Nicotinamide, is a type of B3 Vitamin. The lack of Vitamin B3 can result in health problems in the kidneys, brain, and skin. Niacinamide supplements are used to counter B3 deficiency. It can also be used topically for treating skin issues, such as acne and eczema.
How Is Niacinamide Helpful?
Niacinamide is known to be a good counter to sun damage. The nutrient helps in building healthy skin cells as well as preventing damage that might be caused by ultraviolet rays. It is also considered to help with hyperpigmentation and dark spots.
Niacinamide is shown to increase the production of collagen, which helps in treating dark spots and uneven skin tone. Along with this, Niacinamide is also considered to be helpful in countering signs of sun damage that happen as a result of aging, such as fine lines and wrinkles. Around 5% Niacinamide concentration is safe for use in products.
Side Effects
Niacinamide is usually a tolerable component and can be used up to 35 mg per day. Unlike other substitutes, it is not known to cause redness, itching, swelling, etc. Although reports of stomach aches, nausea, and headaches have been recorded, they are not high in intensity. In case you experience severe issues after Niacinamide use, you should consult a doctor immediately.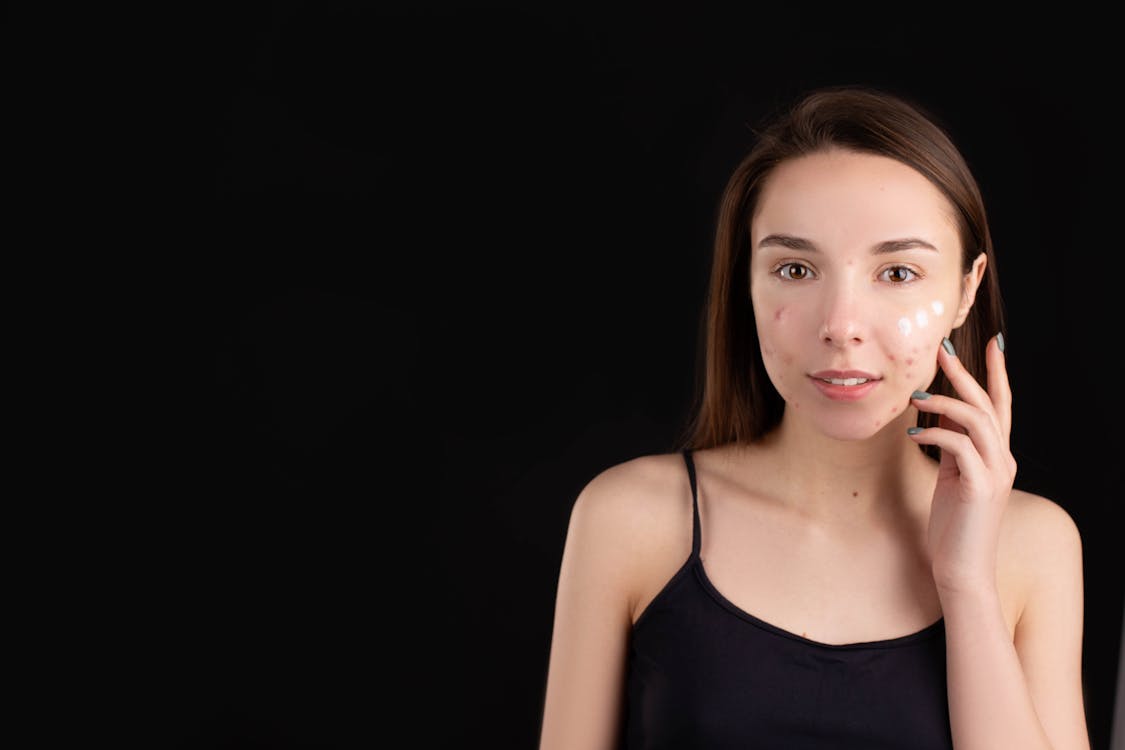 What Is Alpha Arbutin?
Arbutin is a naturally occurring compound in plants like Bearberry, Cranberry, and Mulberry. It is also known as Hydroquinone β-D-glucopyranoside.
Arbutin is known for its quality of preventing the formation of melanin in the skin. Melanin is what gives the skin its color, as discussed earlier. Melanin can be found in different concentrations in the skin, which can lead to uneven skin tone, dark spots, pigmentation, etc.
When synthesized chemically, the melanin compound is called Alpha Arbutin and is used for topical application on the skin. It has the same qualities of skin brightening as its natural counterpart (melanin), alongside higher antioxidant properties, which help to provide protection from any sun damage. It is commonly used in anti-aging products, with Retinol.
How Does Alpha Arbutin Work?
Alpha Arbutin is essentially Glycoside, which is a form of naturally derived Hydroquinone. Alpha Arbutin is a more tolerable alternative to Hydroquinone and can be used without the risk of the harsh side effects that Hydroquinone can have.
Alpha Arbutin and Hydroquinone function the same way due to their similar molecular structure. The major difference between the two is that Alpha Arbutin minimizes the risk of irritation, sensitivity, and exogenous ochronosis. It reduces discoloration and evens out the skin tone as well. It can also help with glycation, skin sallowness, and loss of elasticity.
Alpha Arbutin is also known to be helpful with the condition of Melasma. Melasma is a skin condition, where brown patches are formed on the face due to hormonal changes in the body. The compound can help with lightening the color of the patches.
Side Effects Of Alpha Arbutin
Alpha Arbutin is known to be comparatively less irritating and milder on the skin than other skin brightening products. Mild irritation and acne are possible, as well as the chance of developing sun sensitivity. But all of these are very much milder in intensity as compared to other products.
It is also helpful for sensitive skin. Although if you have a specific skin condition that might worsen due to arbutin, it's advisable to contact your doctor. There is an off-chance that arbutin might convert into Hydroquinone, which can have side effects. You should contact your doctor immediately in such cases.
So, Which Option Is The Best For Pigmentation?
While all the options available out there have been shown to work well with hyperpigmentation, they might have adverse effects on your skin health. Alpha Arbutin has shown the same performance level with fewer side effects as compared to other products, such as Kojic Acid and Hydroquinone.
Arbutin can also be paired up with Vitamin C, Niacinamide, Kojic Acid, and AHAs to have better results. Arbutin being a water-soluble compound is safe to use and works well with hyperpigmentation without causing irritation or inflammation.
It doesn't bleach or alter your skin permanently like hydroquinone, which maintains the skin's microbiome. It doesn't change the skin color as well, only evens it out. Due to these properties, Alpha Arbutin has been emerging as the skin brightening hotshot in the cosmetic industry!