Switch To These 4 Sustainable Beauty Habits Right Now
PURC hopes these sustainable beauty habits move you, motivate you, and inspire you to live kindly on the Earth.
Do you want to keep improving your sustainable lifestyle but are unsure of the next steps? We all learn and hear about daily occurrences that demonstrate how human pollution of nature occurs. We have been contaminating clean water for a long time with plastics and chemicals, including those present in our skincare and cosmetics. As a sustainable beauty brand, PURC firmly believes that people should refrain from using toxins in their daily lives because this is directly destroying our environment.
However, one thing we have all learned from being on lockdown for so long is how crucial it is to take good care of your health and environment. Additionally, the COVID-19 epidemic made us aware of the value of our ecology and the urgent need to protect it. One way or another, we are all still trying to adopt a sustainable way of life and zero-waste products.
In case you're looking for zero-waste items, the PURC team has put up a list of tips you should immediately start incorporating into your daily life!
4 PURC Sustainable Beauty Tips To Incorporate Into Your Life
1. Time To Switch To Shampoo Bars
It's high time to gradually swap your plastic shampoo bottles for homemade shampoo bars and conditioners. The most specific sustainable bathroom change you can make to lessen packaging waste is switching to a bar of soap instead of a liquid body wash or conditioner. Manufacturers of soap have taken action to address some of the issues that turned us away from bars, including the fact that they were dirty, crumbly, and dried out your skin. Several high-quality soaps for hands, face, and hair are available now.
Remember that liquid soap is effectively a bar of soap plus water (i.e., you're spending a lot on water). Therefore, if you're entirely devoted to your liquid versions, create your own. Less water is needed for the solid shampoo bars than for your liquid shampoo.
Additionally, if you prefer to avoid putting plastic bottles on the shelf in your bathroom, then opt for the PURC Organics Shampoo Bars. These pure vegan PURC shampoo bars and conditioner bars are infused with natural oils like Almond oil and coconut oil, both of which are freshly sourced and excellent for hair. It delivers the best results with no adverse effects because it is free of parabens, sulfates, and harsh chemicals.
Switch to refillable beauty products; this market is booming, and many neighborhood stores now provide them with shampoo and conditioner in addition to household goods. Also, make sure to recycle or refill your plastic shampoo bottles rather than buy a new one if you're still not convinced to spend your money on shampoo bars.
2. Get A Bamboo Toothbrush Rather Than A Plastic-One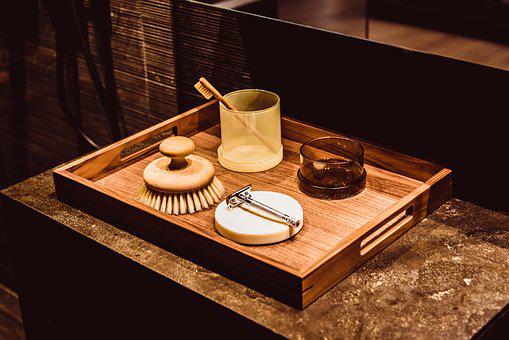 Plastic should be avoided as much as possible. Because they are constructed of several forms of plastic, conventional toothbrushes cannot be recycled and take more than 400 years to degrade. They wind up in our oceans, where they harm marine life. The good news is that you can change it! Now that we have an eco-friendly alternative, why not invest in a bamboo toothbrush rather than those harmful plastic toothbrushes?
Bamboo is a resilient and adaptable plant that develops quickly and has antibacterial qualities that make it possible to grow it without the use of harmful chemicals. Bamboo toothbrushes are natural, can be composted after use, and are, most importantly, recyclable!
3. Ditch Your Regular Cotton Pad Balls
Do you use cotton balls or pads to apply toner or remove makeup? Well, you should know that you contribute equally to wastage every time you use and throw a cotton ball. Instead, invest in an eco-friendly solution like reusable cotton pads that are reusable for a prolonged period or switch to microfiber towels that last longer, are biodegradable, or cause less environmental damage.
Despite how helpful single-use makeup wipes are, the cotton used to make makeup remover pads and buds is not biodegradable. It does not decompose readily, resulting in excessive waste in our landfills. Worse, some are wrapped in plastic individually, doubling the garbage generated.
If you frequently go through a small mountain of cotton balls or wipes, think about switching to washable, reusable pads which only need water to function. You'll not only be conserving the environment, reducing your need to replenish supplies, and protecting your skin from the dangerous chemicals included in conventional cotton balls, allowing you to have a clean beauty routine.
4. Donate Or Reuse Empties
If your moisturizer bottle got empty, did you think to throw it away? Wait, how about you invest in a DIY method and make it a planter or bird feeder instead? Throwing things out will result in more trash. It's time to adopt a new perspective as we glance around. Even a tiny change will benefit the environment and your skin if you start immediately.
Start with the most heinous beauty sin: not recycling your empty containers. A tiny action like tossing your cosmetic supplies in the garbage can significantly impact our landmines and oceans.
Additionally, keep an eye out for cosmetics companies that provide in-house recycling options. You can bring any full-sized product to the store, and brands like L'Occitane will give you a discount on any new full-sized product you buy that day. This is a fantastic program. You can also bring any empty Origins containers back to the counter, and the company will ensure they are recycled.
The most important piece of advice is to make use of what you have! When you enter the eco-beauty industry and see all the cutting-edge and intriguing items on offer, it's fair that you could get a little carried away and want to try everything. To keep your waste low, attempt to buy just where you have a need currently and finish your existing products.
Apart from that, make it bigger by buying a product in the largest size you can if you truly adore it. In the long term, this reduces packaging and presumably saves you money. Keeping more natural goods on hand than you can use up fast, could be counterproductive.
The majority of shampoo bars are prepared without a preservative and shouldn't be kept after being open for six months.