8 Quick & Cool Halloween Looks With PURC Wax Hair Dyes
Love dressing up all fancy? Halloween is here, do you need another reason to put on that fancy look you had seen on Pinterest? A vibrant face makeover and getup would need hair dyes to go with it; PURC wax hair dyes and hair pomade gel will save the day for you.
Find here Halloween lookbook ideas from a vegan makeup brand that will inspire you to rock this Halloween party. From otherworldly creatures to ones inspired by nature, this blog will be a guide for you to play with all the color shades on your eyeshadow palette, so get ready to float around the room.
If you are worried about your skills with the brush and the makeup, this article will have you covered with some of the easiest looks to nail while looking your best. These looks are easy to get, cheap to recreate, and are made of vegan makeup that will not only give you the desired look but also protect the environment at the same time.  Find videos as well that will work as your guide and show a complete step-by-step process to follow to be picture ready for your themed Halloween costume this year.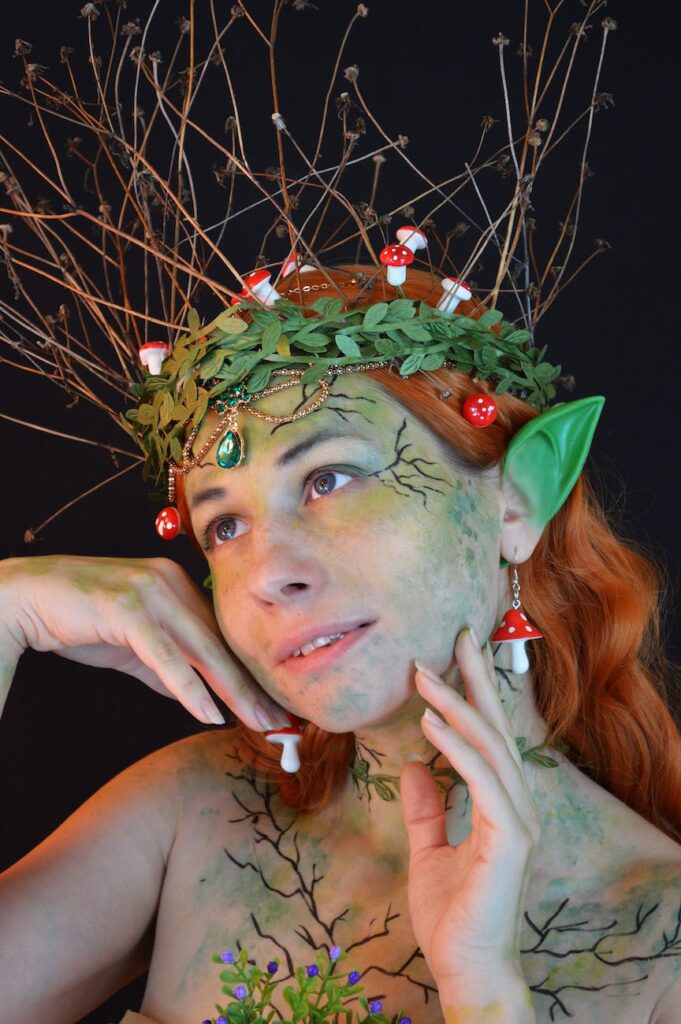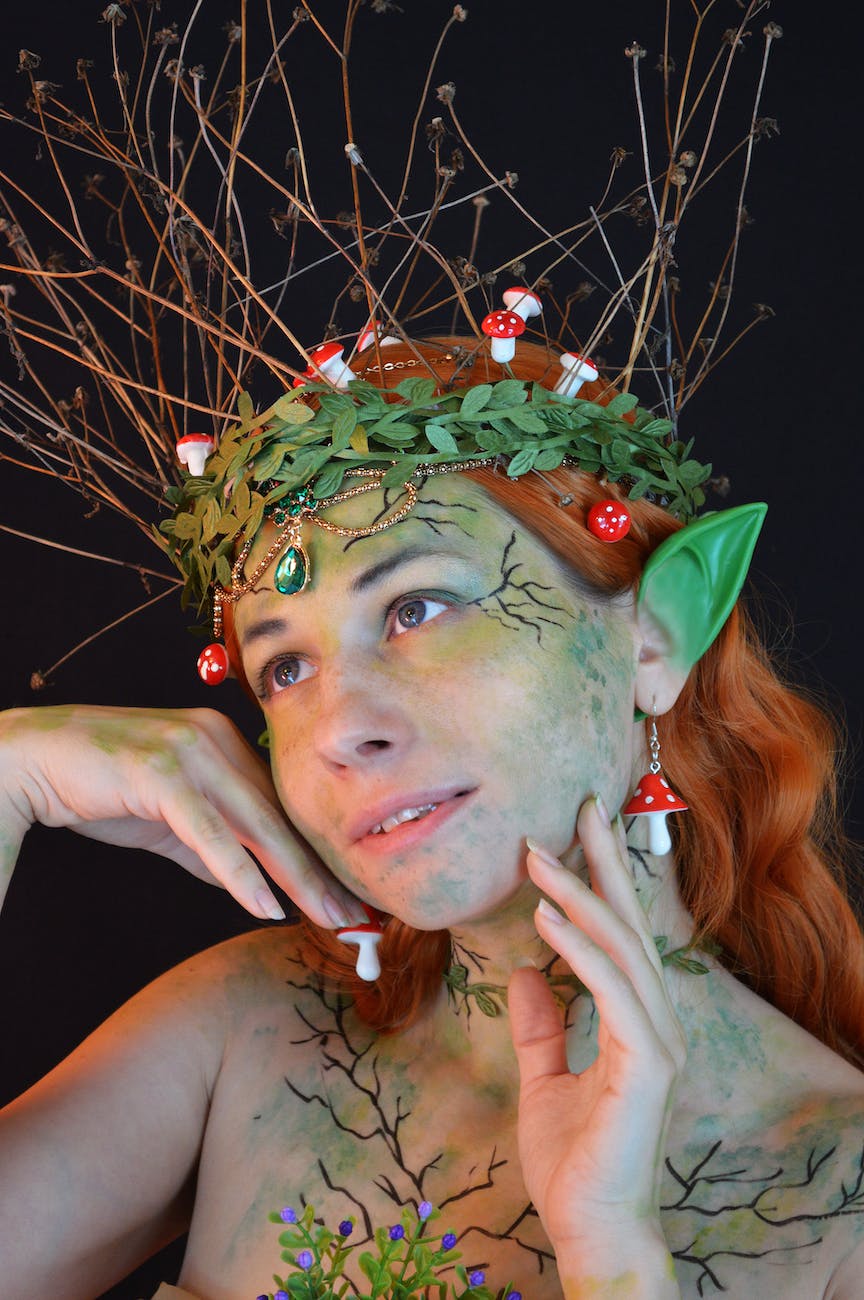 1. The Spirit Of The Forest Elf
Who doesn't like the sprightly spirit of a forest elf? This look is extremely easy to create and comes with an inherent essence of nature. Curl your hair into soft waves and throw in some light green shade eye makeup. Finish the look with a garland tiara to leave the spirit of the forest wherever you walk.
Here is the link that will be your secret guide to getting this look (hush)- https://cuckoo4design.com/forest-elf-or-fairy-costume/
Go Classic With The Kitten Makeup
From little ones to adults, anyone can rock this super stylish kitten Halloween look with a colored outfit. Draw freckles and whiskers around your face using face paint and a brush and become the cutest kitten one has ever encountered.
Spooky Makeup
Halloween is incomplete without some screams here and there. You can be the one turning heads in fear with skull-like make-up and go loud with some embellished beads on your face and bodice. Try out dark eye makeup with a full-blown smokey eye and try a dark tint to paint your lips. Wear a rhinestone-studded outfit to blend uncanny with glamorous.
Be The Glowing Princess Cinderella
Has it always been your dream to be clad in an exquisite gown with an over-the-top hairdo and walk down the stairs claiming the earth to be yours? You can nail this Cinderella look with a simple blue dress(or better yet if you have a gown). Let it shine with a slight glowy, dewy makeup which you can master with the vast options available from a vegan makeup brand, and put your hair up with some stars and sparkles. We can't promise you a prince but everyone will soon be gasping for breath around you this Halloween.
Glow In The Dark
What's not to like in a look that is fluorescent and glows in the darkness? Get ready with some glittery makeup and a product that can complement your look is PURC wax hair dyes to change the natural color of your hair and add a vibrant streak to your strands. The overall appeal will be loud and bold and speak to everyone who looks at you.
A Witchy Maleficent
Jolie's Maleficent cheekbones were meant to be cut and boy, did they do it nicely. If you have always obsessed over this witchy look which carries around it an air of glam, choose this look for your upcoming Halloween party. Choose a well-designed contouring set and some highlighters and you are good to go. Put on a long black cloak and your evil fairy looks will leave everyone in awe.
Stun Like A Unicorn
There is something enchanting about unicorns that entrances both kids and adults alike. For this outfit, start off with a unicorn horn headband. Use some pink eyeshadow and lipstick. To add a flair, use some rhinestones tastefully on your face to make the look even more magical.
Graceful Like The Black Swan
This classic Hollywood film has made a name for itself and for good reasons. This Halloween look is a tribute to this movie which just needs black eyeliner(just loads of it!). Fill out the detailing around your eyes with liquid black eyeliner and you are set to make this world your stage.
While doing your makeup and outfit is important, we often overlook the hair. With PURC wax hair dye, you will get a flamboyant hair look that will also not damage your hair because of its organic and vegan ingredients. It uses deionized water that is safe to use and also gives a cooling effect. With an extra leveling agent, the wax is made more suitable for use that works to stabilize its consistency. Use it to style your hair and get your desired hairstyle for several hours without the fear of losing your style.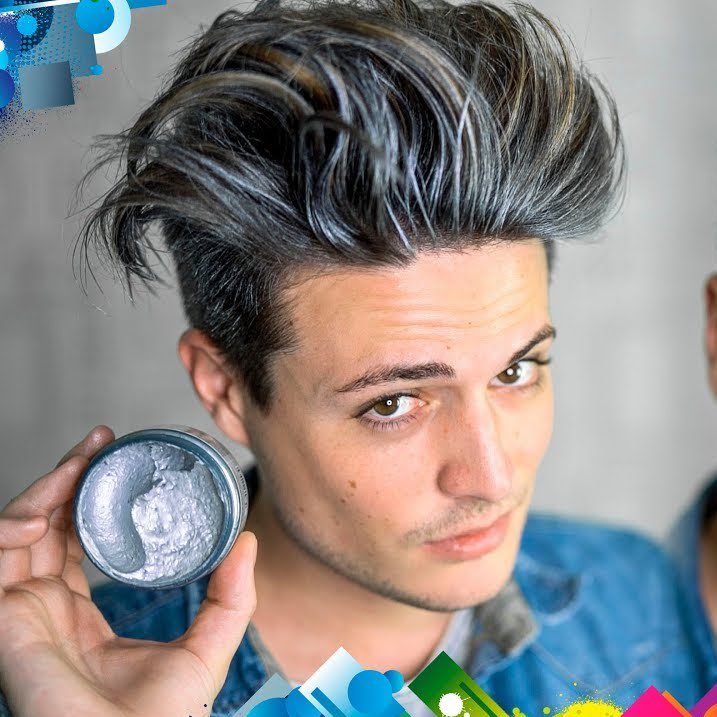 We hope that this article will give you some Halloween look ideas to last you this year. Don't be scared to experiment with your look and go out of your way to create a look that is easy to master but has an incomparable effect. Let this Halloween be your stage and your look be your character to be whoever you want to be.
beauty, Halloween, halloween makeup, lifestyle, makeup, organic