Flat Roots In Wavy Hair? – Add Bounce With PURC!
Want to discover the key to having beautiful & healthy wavy hair? Read on to know important secrets from PURC curl experts!
It's simple to detect whether you have straight hair; however, determining your wavy or curly hair type is more complicated. Wavy hair types can have terrible hair days, such as undesired frizz and flatness. Understanding how to take your tresses to the next level begins with determining your specific type 2 hair.
When it comes to hair types, there are four basic categories to consider: straight, wavy (type 2), curly (type 3), or long & coily (type 4). Each category is further broken into subcategories a, b, and c.
What Causes Hair To Have Flat Roots & Wavy Ends?
The shape of the hair follicle determines hair type, which ranges from pin-straight to kinky. Like hair fibers, follicles come in a variety of forms and sizes. A round follicle produces straight hair, whereas oval and twisted oval follicles produce wavy and curly hair.
The size of the follicle also determines hair thickness: the thicker the hair strand, the larger the region from which it grows. That's not all, though. Chemical connections also influence the curl pattern in your hair.
Through this guide, we take a look at the type 2 category and help you identify the curl type that most closely reflects your own.
Read below to get ideas on how to best care for your spiral type, whether wavy, curly, or coily.
What Is Type 2 Hair?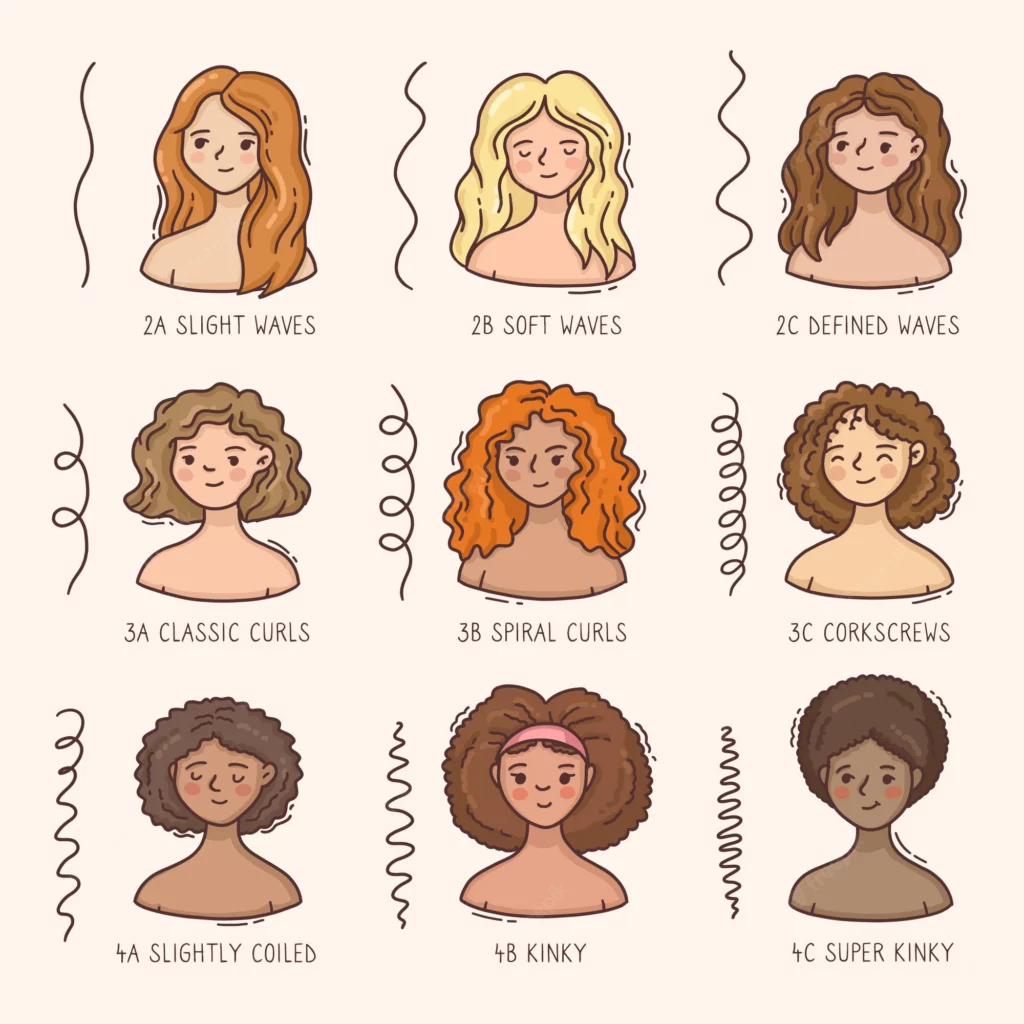 What hair type is neither wavy nor straight but falls halfway in the middle? Type 2 hair is the answer. There are three different + wavy hair patterns in the type 2 hair category. Type 2 is typically divided into three sections – 2A, which is Gentle Waves; 2B, which is Wavy; and 2C, which is S-shaped Curls.
Type 2 hair is known for its undulating structure, which embodies loose waves and well-defined curls. It's somewhere in between pin-straight hair and gravity-defying corkscrews.
Many hairstylists choose the S-shape curl pattern because it is easier to style than other curl patterns.
Hair Type 2A
Hairstyles like classic beach waves would most likely appear in a picture of type 2a hair in a curl dictionary. Hair of type 2A grows straight at the crown and wrinkles at the ends. Straight lines diverge slightly from the wave formations. This wave style is simple to comb and requires minimal styling.
The waves form naturally and gradually curl at the eye or ear level when air-dried. It can pass for straight hair when wet, so it quickly turns into sleek, smooth locks when flat ironed. While being the flattest wavy hair, this hair type generally lacks volume. It's also prone to being bogged down by heavy styling treatments, bordering close to flat hair territory.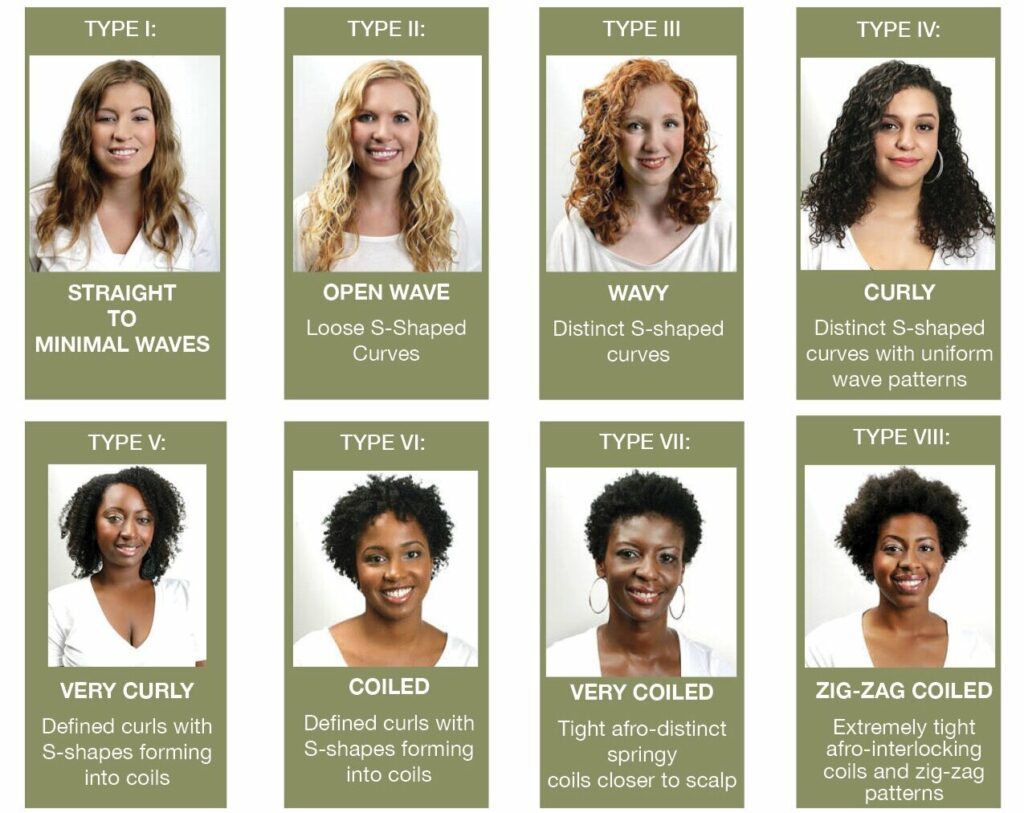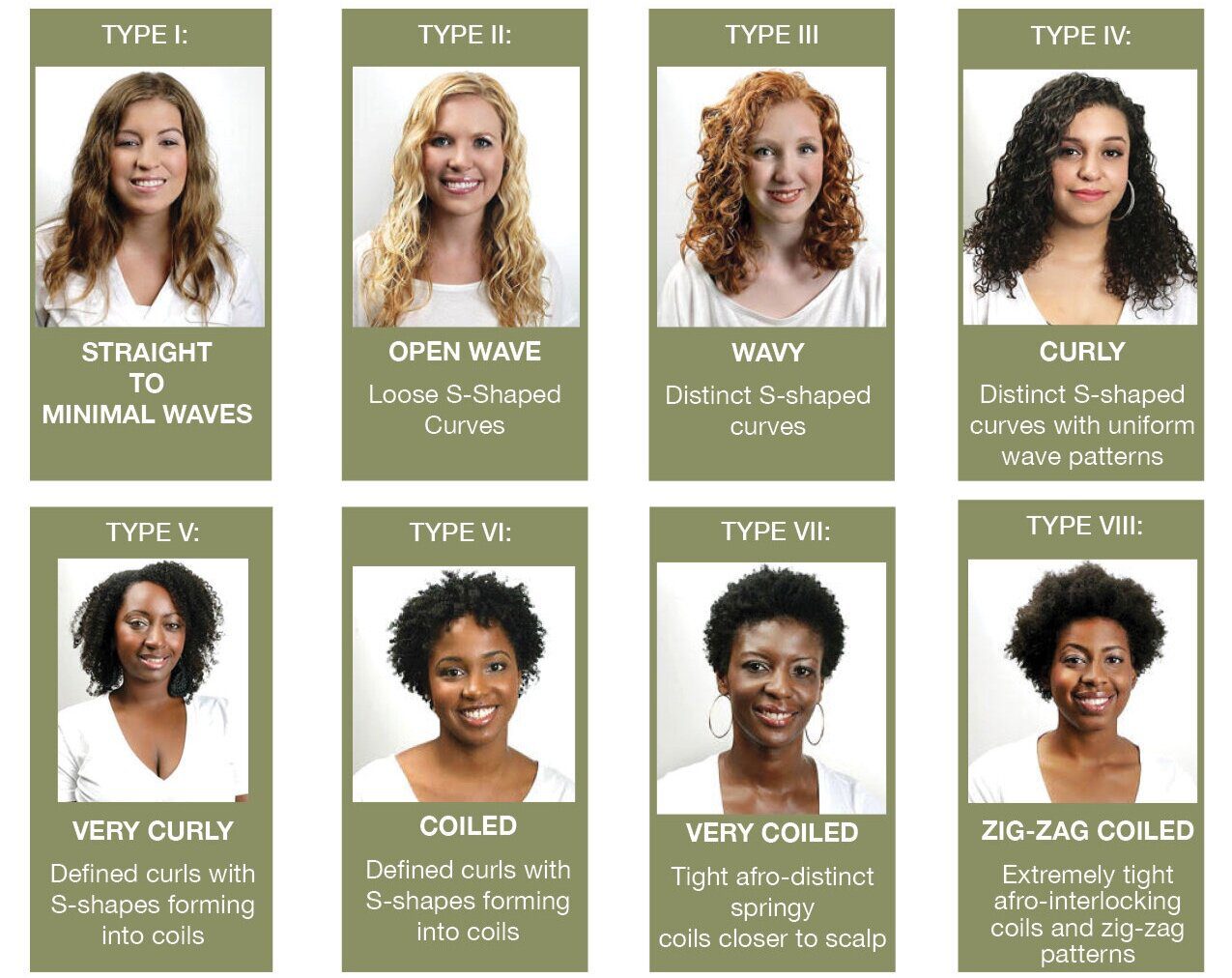 Compared to kinds 2b and 2c, type 2 hair has more delicate strands. To put it another way, it's simple to get through (yeah, for more minor snags!) and is frequently frizz-free. Type 2a hair, on the other hand, has the most problems maintaining curl definition, which is something to keep in mind. Look for shampoos and conditioners that give volume to your hair rather than making it limp.
Since type 2a hair is usually beachy and bodacious in a perfect world, it sways in the breeze and has the ideal wavy-to-straight texture ratio. It has the right lift to make hair look bouncy rather than frizzy or puffy. It's neither too flat nor too voluminous.
However, none of us live in a fantasy world where gorgeous hair is a given, and type 2a hair isn't always faultless. It prefers straight, volume-free locks at times, while other times, it requires a scrunch of gel or curling iron to generate even-looking waviness.
However, you can use your type 2a hair texture. You need to get the style and feel you need the correct products and a few strategies. Apply a light mousse to stimulate your roots and avoid thick creams that can flatten the curl by weighting it down to balance the movement of waves with straighter hair at the crown.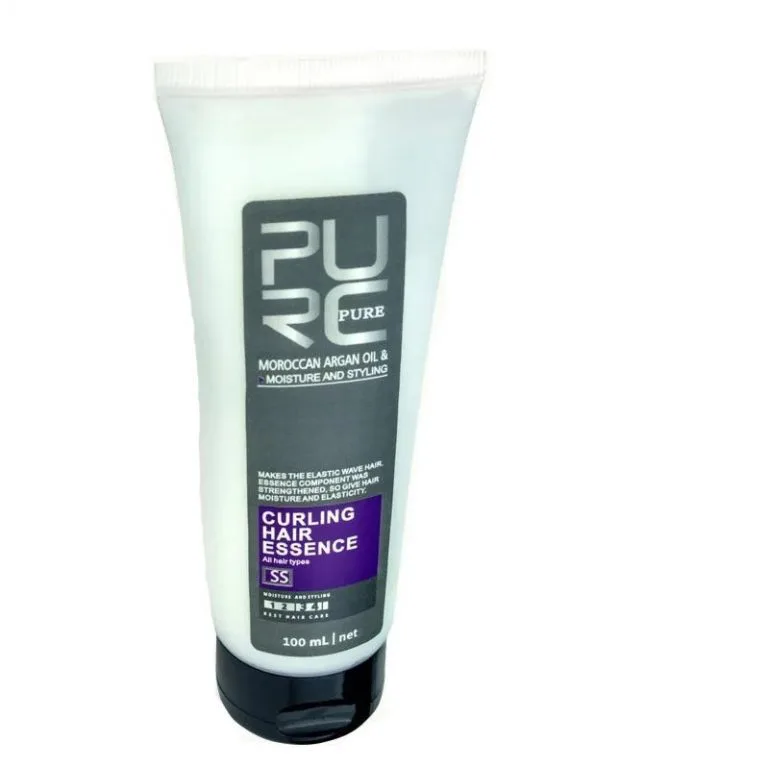 If you have frizzy, rough, and uncontrolled hair, PURC Argan Oil Curl Enhancer is the oil to use. Argan oil is high in oleic acid, light oil that does not weigh down your hair. Coenzyme Q10 (CoQ10) and vitamin E are both present.
Vitamin E functions as a powerful antioxidant that protects your hair from damage, while CoQ10 increases keratin synthesis and makes your hair softer. Argan oil, unlike other oils, does not weigh down your hair. Instead, it hydrates your scalp, detangles your hair, and makes your hair look fuller. In conclusion, this is the product to use if you want to take care of your curls without destroying their texture.
Hair Type 2B
Compared to type 2a hair, type 2b hair has curlier waves in a more defined "S" form which usually starts flat at the crown and then ripples from the midway to the hair end to create medium to big S-shaped waves. This curl pattern will also give you more volume, making it simpler to style into bouncy waves and ringlets. However, most people with type 2b hair have frizzy hair texture and flyaways because of their thicker hair strands and tighter curl definition. Straightening this curl type also takes more effort.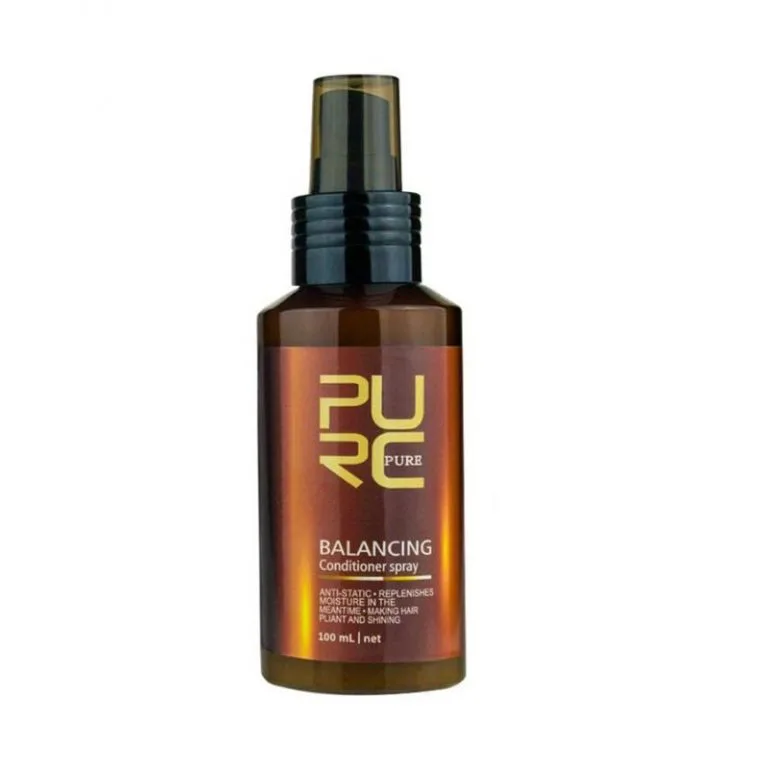 Use gentle shampoo and conditioner products like the PURC Balancing Conditioner Spray, a leave-in conditioner that hydrates and softens your hair. It keeps frizz at bay by preventing static accumulation. It has an optimal pH of 5.5, which keeps your hair healthy and protects it from harm caused by the elements.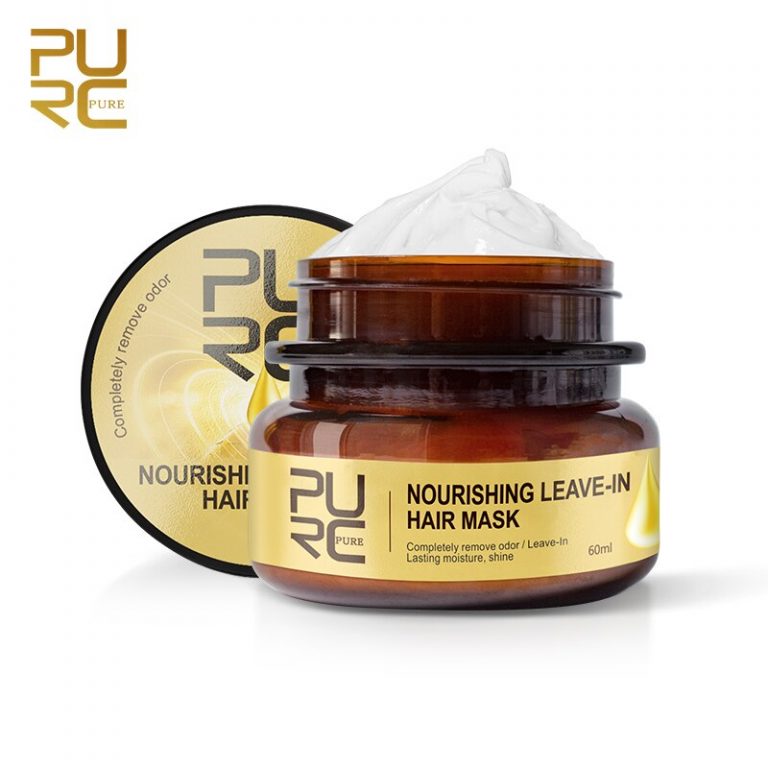 Because this type is typically frizzier than Type 2A, delicately formulated leave-in conditioners or masks that coat the strands on humid days can provide additional protection and keep the waves intact.
The PURC Organics Nourishing Leave-In Hair Mask nourishes and softens your hair from the roots up. The leave-in hair mask is cruelty-free, vegan, and 100 percent organic. It has a creamy texture that makes it easy to apply the mask. Dermatologically tested, this nourishing mask is suitable for all hair types. It has no artificial aroma and is made entirely of natural substances. If you want your hair to be attractive and frizz-free, this is the mask to use.
How to Take Care of Type 2 Hair
Hair of type 2 is neither curly nor straight but falls halfway in the middle. Natural waves can range from barely noticeable to being mistaken for curly hair in Type 2 hair. When wet, wavy hair is straight, it ripples as it dries. Its propensity to form swirls or twists that wrap around itself sets it apart from curly hair.
Apply your styling products sparingly and with a delicate touch to maintain wavy hair moisturized while giving it enough volume to flow freely. Look for hair care products that help the hair by being:
Lightweight to balance out the flatness
Moisturizing your hair to keep it hydrated and prevent frizz
Maintain curl definition by volumizing
1. Shampoo & Conditioner With Volumizing Effects
It's time to make a place in your shower caddy for a shampoo and conditioner to put the volume back into your tresses for wavy hair types coped with (more than) their fair share of flat hair days. It's perfectly acceptable to use texturizing sprays and style mousse to create the illusion of fuller-looking hair.
On the other hand, heat styling techniques cause more heat damage to your hair shaft and, heavy style products add undesirable residue to create even flatter hair. A volumizing shampoo and conditioner can help you combat flatness while also nourishing your hair.
2. Treat Yourself To PURC Leave-In Conditioner
A hydrating leave-in conditioner is another essential product in your hair care routine for type 2 hair. PURC Leave-In Conditioner is magic when it comes to smoothing, hydrating, and protecting your mane! Consider it a powerful combination against heat-induced hair damage and unruly flyaways.
3. Apply A Lightweight Hair Serum
Find a strategy to define and highlight your waves and curls while avoiding product build-up to achieve your desired smooth texture. An extra dose of moisture is always appreciated when dealing with dryness in type 2 hair, but keep it light. After all, you want to hydrate your hair for a high-definition shine without causing flatness or an oily scalp.
Consider using a lightweight silicone-based style product to help minimize frizz, promote shine, improve detangling, and protect hair from the elements. Furthermore, the Hair serums coat your strands and add shine, making your hair look smoother and nourished without looking oily or sticky.
Apply a dime-size amount of PURC Instant Smoothening Spray from the mid-shaft to the hair's ends, which can help your waves' texture appear more uniform.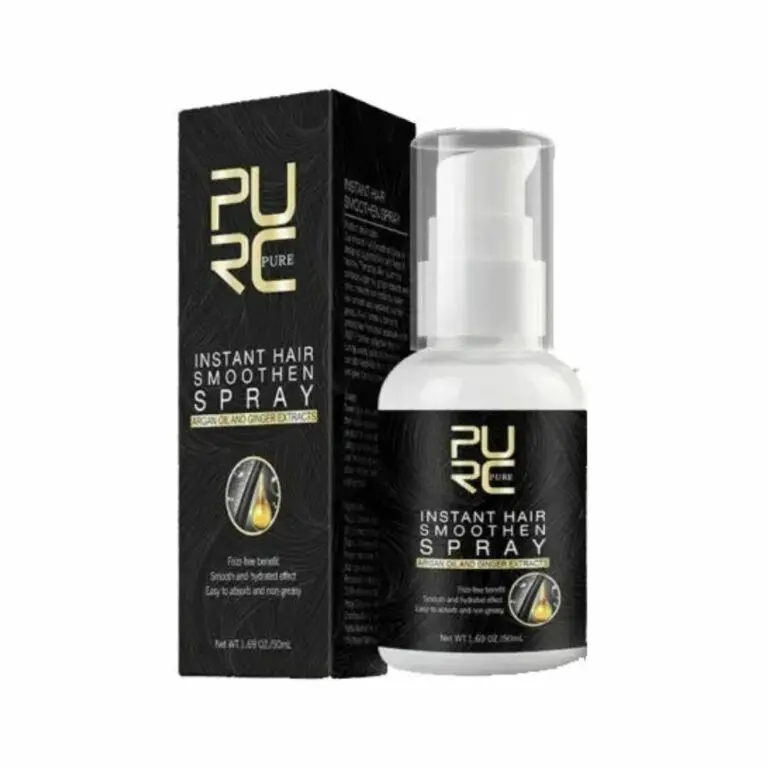 The PURC Argan oil Instant Hair Smoothening Spray is made to protect and nourish hair. The spray-like liquid, which combines Moroccan argan oil, ginger extracts, and other nutrients, can make hair quickly silky and hydrated while remaining non-greasy. To prevent frizz, use it before using a hair drier or curling wand to create a barrier to protect hair from heat up to 450 degrees Fahrenheit.
4. Select An Appropriate Haircut
Make the most of your wavy texture by choosing a hair length to enhance your waves. A one-length cut can help bring out the best in your waves while also minimizing the appearance of frizzy locks. 2a hair types generally struggle to achieve a uniform look since their roots and ends have varying waviness.
Hairstyles with many hair layers can showcase this uneven texture even more. A blunt, one-length haircut can help you achieve the uniformity you desire while drawing attention to your loose wavy texture.
5. Curl Enhancement & Root Volumization Products
Choosing products specifically intended for your hair type is a terrific method to obtain more voluminous and well-defined locks. There is no one-size-fits-all answer for all hair types.