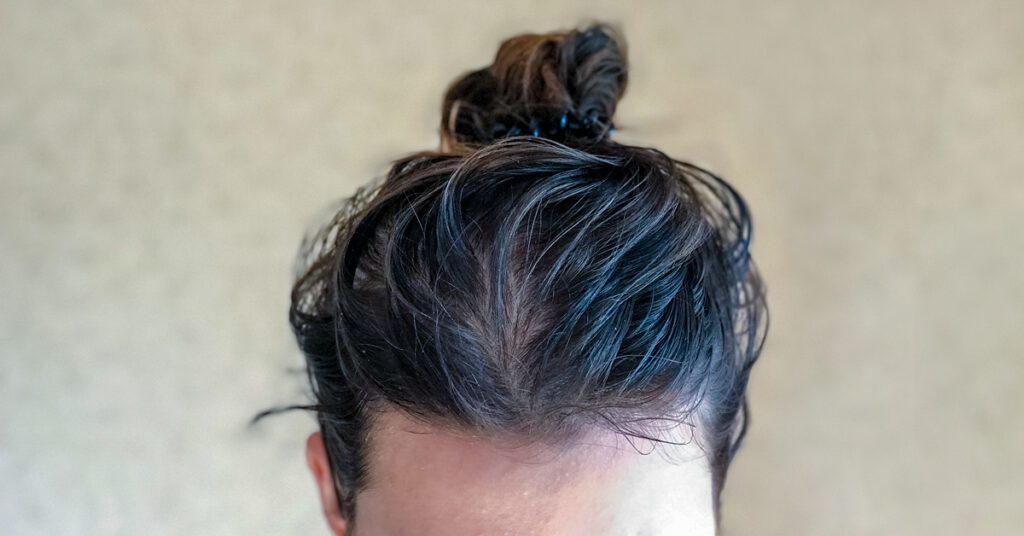 You've probably seen the typical hair fall memes on social media sites, such as "what kills more than a failed relationship?" "It's Hair loss." However, the jokes are only amusing if you lose 50-100 strands of hair every day, which is considered typical. Consequently, for individuals with brittle or weak hair, the task of combing can be intimidating.
What Causes Hair Fall?
A good hair day quickly puts most of us in positive spirits. Such is the significance attached to the look of our hair. Imagine how awful it is to deal with your treasured hair locks beginning to fall off when even an occasional poor hair day may really put a damper on our attitude
Want to know the causes of Hair Fall?
Let's dive into the article –
1. Stress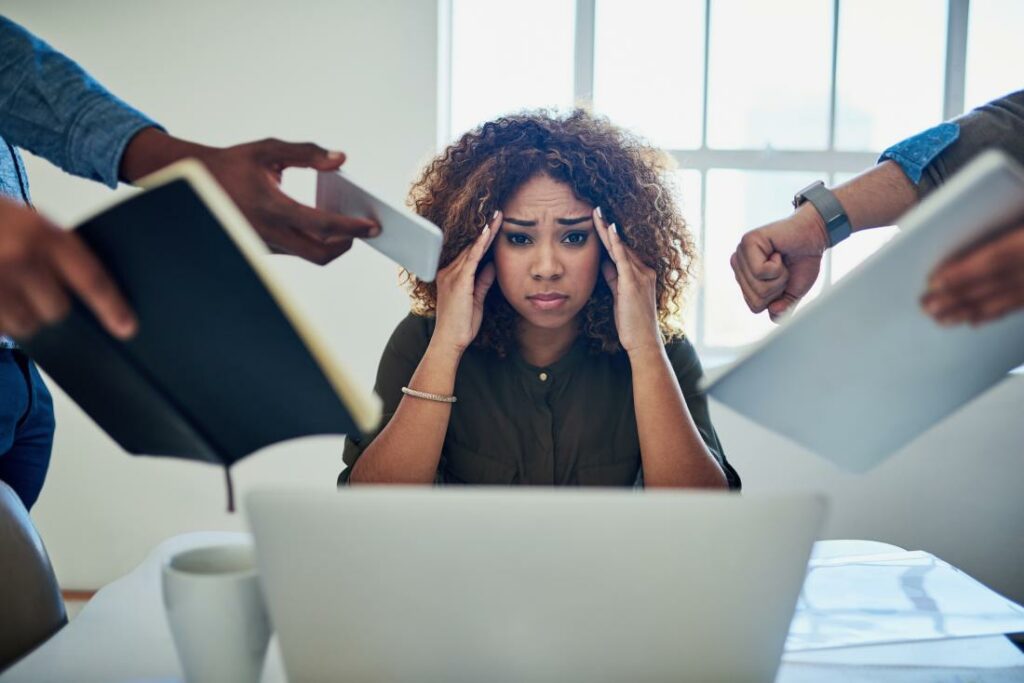 2. Hygiene
Are you a person who believes in washing your hair once a week? Or do you accept the notion that hair oils are harmful? The unclean scalp is one of the most prevalent reasons for hair loss.
To keep the scalp and hair hydrated, they must be cleansed with a gentle shampoo and oiled. Sweat and sebum buildup can block hair follicles, leading to infection. It can also encourage dandruff.
Excess oil accumulation on the scalp can cause hair follicles to get clogged. These clogged hair follicles are unable to breathe, making them feeble and resulting in hair loss.
3. Aging
People's hair tends to go out as they become older. Several studies have found that as we become older, the stem cells in our hair follicles decrease and go inactive. While development slows, many hair strands enter the resting phase and eventually fall out. As a result, it is not uncommon for elderly persons to have a receding hairline.
Sun damage can hasten hair ageing. Pigment in your hair, like pigment in your skin, is protective. Hair that has become grey or white is more susceptible to UV (ultraviolet) radiation. Using hair treatments that contain sunscreen and wearing helmets can help prevent damage.
Ways To Control Hair Fall
1. Essence Oil To Optimise Absorption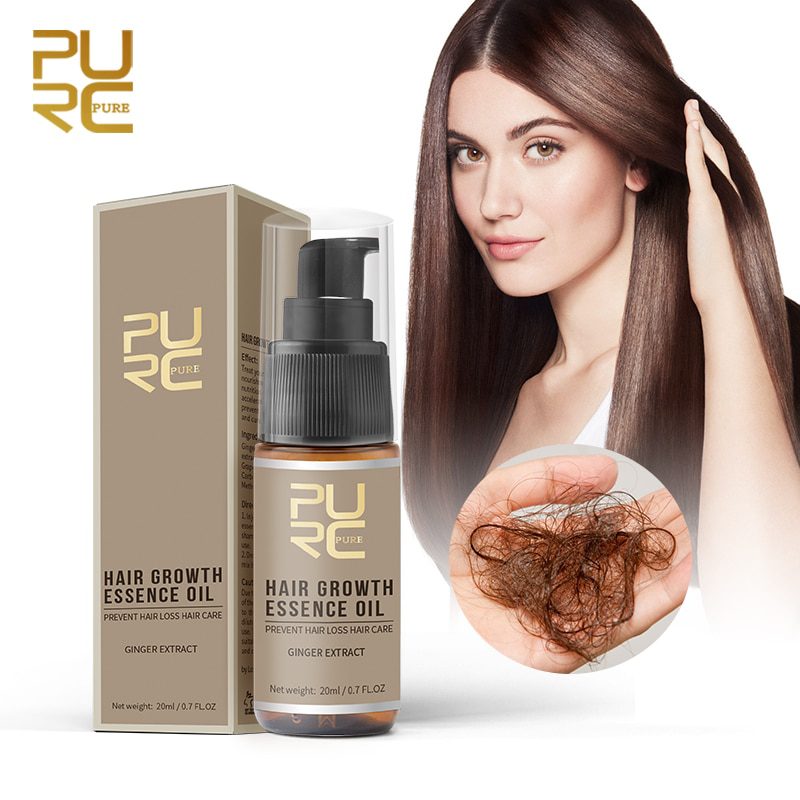 2. Opt Sulphate-free Formulations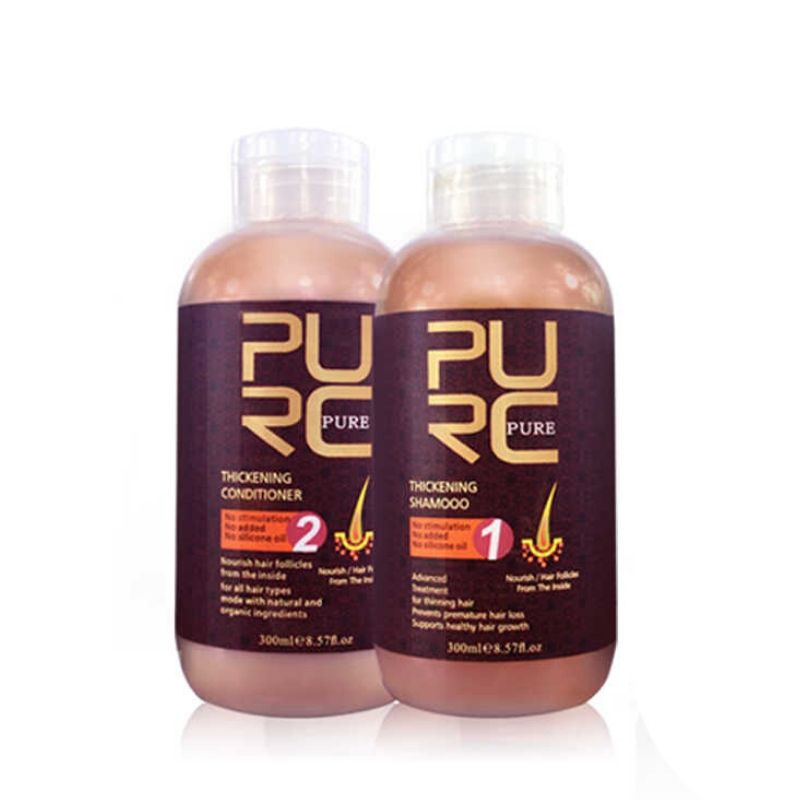 3. Follow Correct Diet
What you consume can also have a significant impact on hair loss. Consider replacing nutrient-depleted manufactured and packaged foods with more whole, genuine, and natural foods.
A well-balanced plant-based diet can help you obtain the nutrients you need to keep your hair, skin, and nails in good condition.
Because protein accounts for about 85 percent of our hair, it is critical to have plenty of protein for both breakfast and lunch, as well as sufficient iron for hair development. Crash diets, it suffices to say, are a no-no.
Consume meals high in protein, vitamin E, iron, biotin, and zinc. Vitamin A-rich foods stimulate sebum production, whilst Vitamin E promotes blood circulation and keeps hair follicles active.
When it comes to specific foods, you'll want to stock up on these healthy hair all-stars and put them in your basket as soon as possible.
4. Hair Growth Supplements
So you've realised that your hair might use some TLC. Perhaps your tresses are scant, fall flat, or it's taking an eternity to grow out your present style. Whatever your concern, vitamins developed specifically for your mane may be more beneficial than you realise.
Also, a healthy diet isn't always enough. Look for hair supplements including Vitamin B12, Vitamin D3, Copper, Biotin, Selenium, Zinc, or Iron that will supplement your hair's nutritional needs for long-term benefits.
When you take an oral supplement, it enters your circulation and feeds all cells, including your hair follicles.
Nutrafol addresses each stage of the development cycle with highly concentrated botanicals such as vitamin E, ashwagandha (a kind of plant), anti-inflammatory biocurcumin, and others.
It also has strong clinical trials to back up its effectiveness. One peer-reviewed research (sponsored by Nutrafol) published in the Journal of Drugs in Dermatology discovered that women whose hair was thinning reported increased growth and thickness after six months of taking it. After three months, the researchers discovered an increase in hair density.
5. Refrain Wet Hair Brushing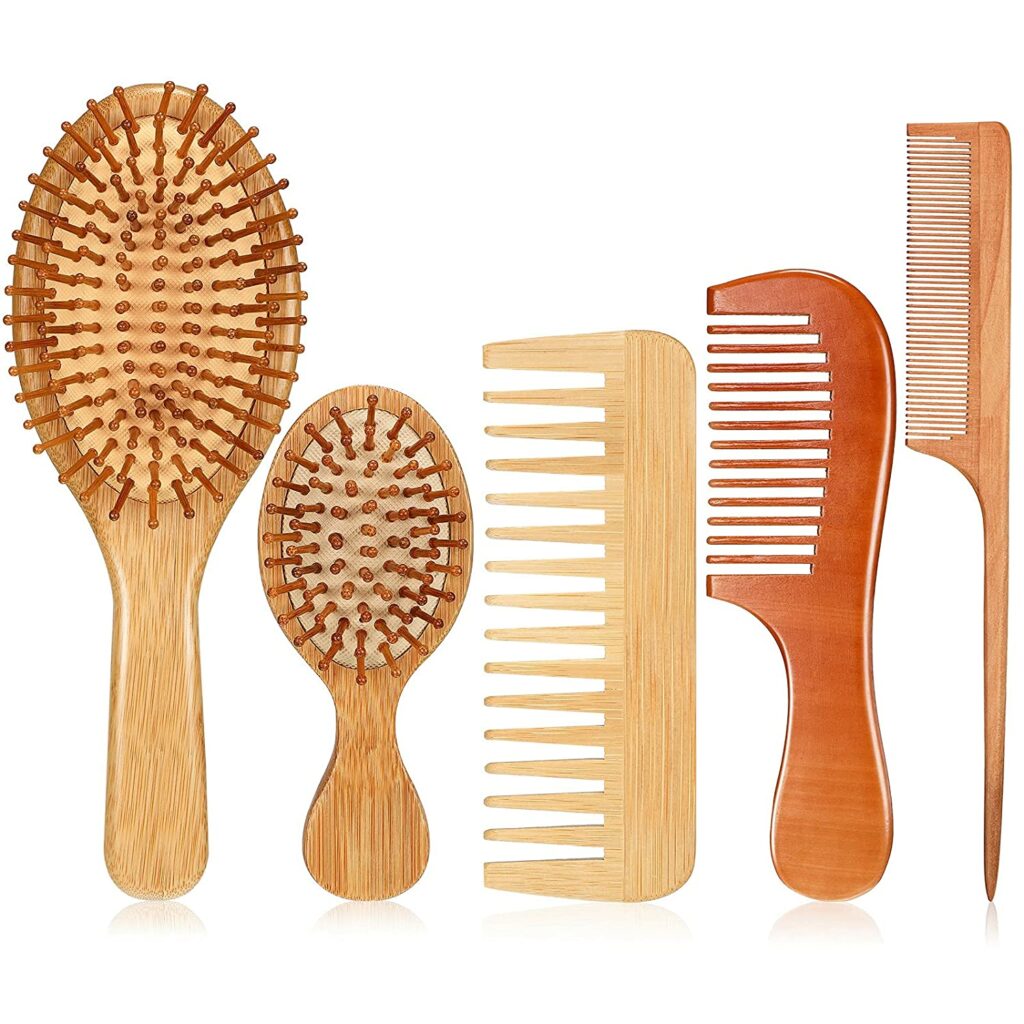 6. Using A Microfiber Towel For Hair
7. Hair Growth Tools
A derma roller is a new trend that has been shown to improve hair development. For your hair, you should use a derma roller. A derma roller stimulates your scalp and increases blood circulation around it, resulting in long-term hair growth enhancement. For optimum results, use a derma roller with needle diameters ranging from 0.25 to 0.5 mm.
A hairbrush may be more effective than a hair comb since hair combs injure the hair tissue and scalp, resulting in hair loss. Use a hair brush to apply minimal pressure to the scalp while creating the perfect split for your hair!
Conclusion
Do you lose hair when you softly tousle your hair or run your finger through it? Hair loss may be upsetting, especially when it affects one's look. While hair loss is normal in people, severe hair loss can be an indication of underlying health problems or a side effect of one. As a result, it is critical to keep track of how much hair you are losing.