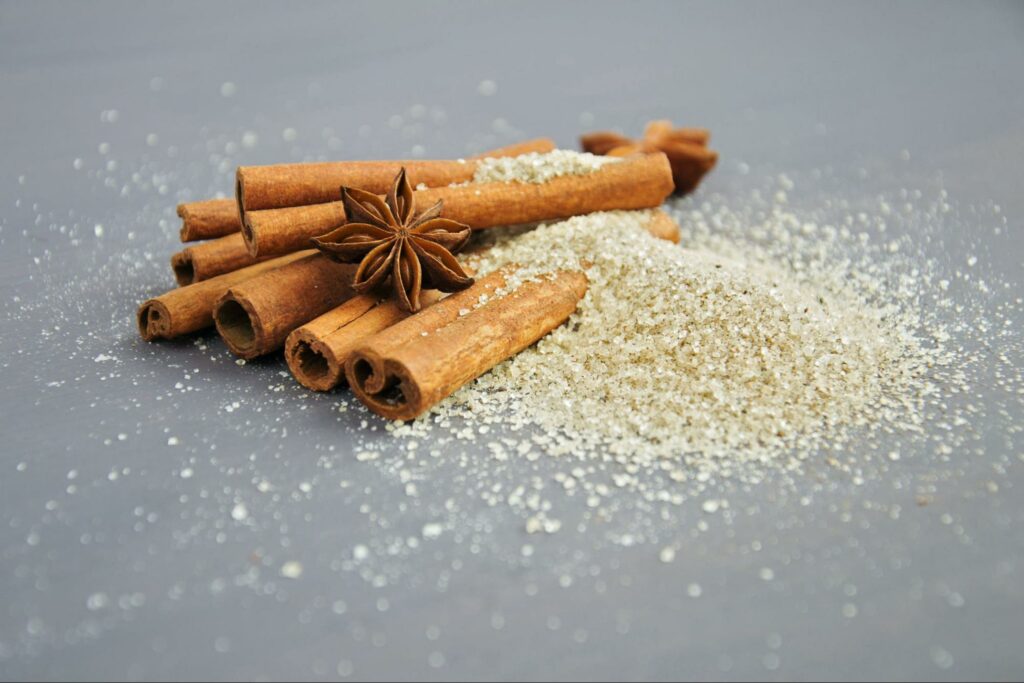 The perfect condiment for your food and your hair.
If you are looking for a natural ingredient to help restore the health of your hair, then look no further. In fact, look right into your kitchen cupboard. Cinnamon—the spice that adds flavour to our much beloved sweet and savory cuisines. This same spice can also add life to your dull hair. Cinnamon has been credited for many hair benefits. From increasing hair growth to reducing dandruff, it is considered to be a multi beneficiary cure.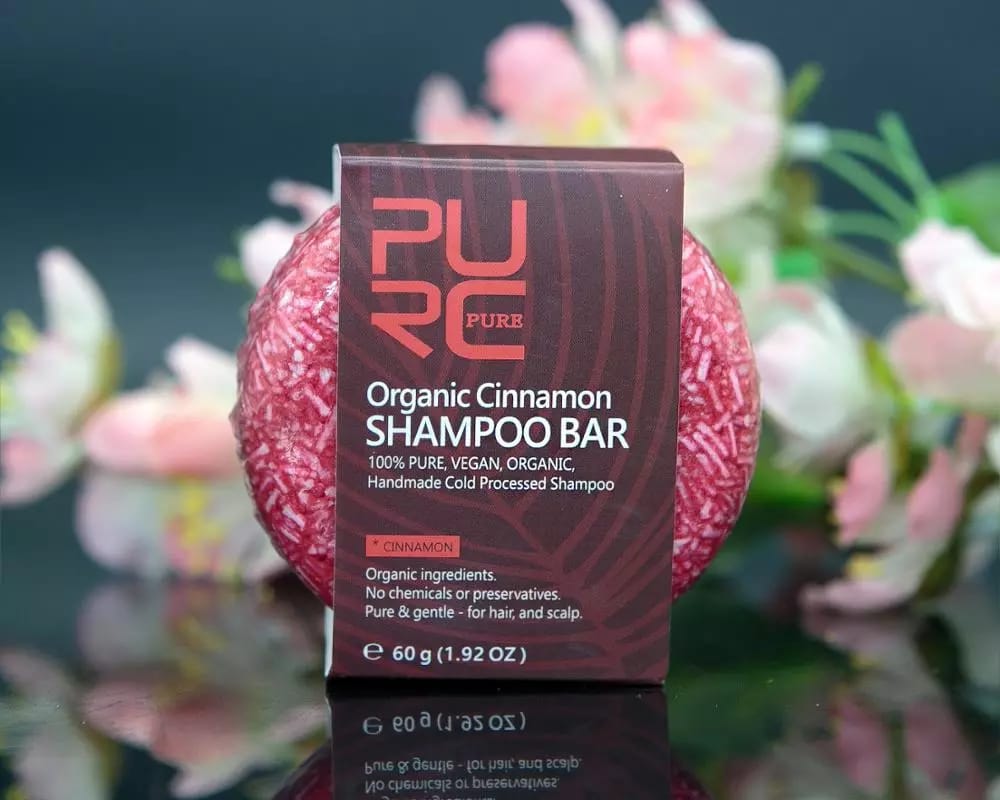 Using PURC's Cinnamon Shampoo Bar is a great way to incorporate this ingredient in your hair-care routine. It's antibacterial and stimulating properties are well known. It helps in the rejuvenation and growth of hair follicles. It also exfoliates the scalp and prevents itchiness, dandruff, and other hair concerns.
Benefits
Improve Hair Growth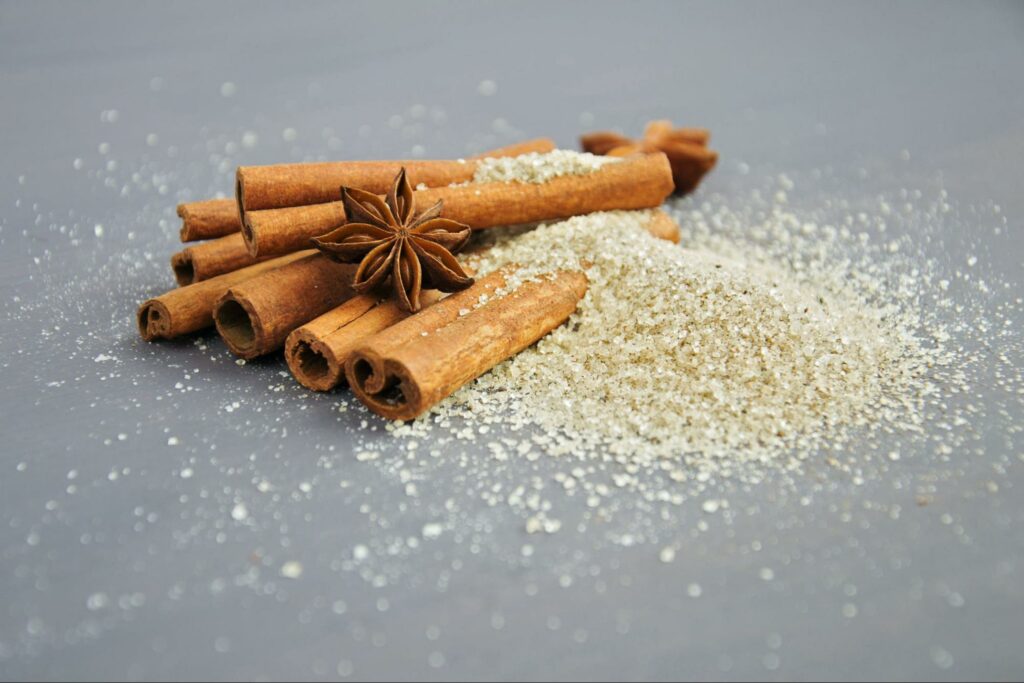 Some research has shown that this helps to encourage hair growth and volume. A compound found in it, called Cinnamaldehyde, is known to stimulate the scalp and  enhance blood circulation. This helps in providing adequate nutrients to the hair follicles, which in turn improves the growth of the hair. 
It is also a good source of vitamins and minerals. Vitamin A, vitamin C, calcium, iron, and phosphorus are some of the nutrients present in it. All these also contribute to the health of your hair. 
The hair needs sufficient blood flow to be healthy. When the hair follicles don't receive this amount of blood flow, hair fall can occur very easily. As mentioned before, Cinnamon helps in increasing blood circulation in the scalp and increases the blood flow.
This could contribute to reducing hair loss. It also exfoliates and gets rid of clogged hair follicles, which allows for healthy hair growth.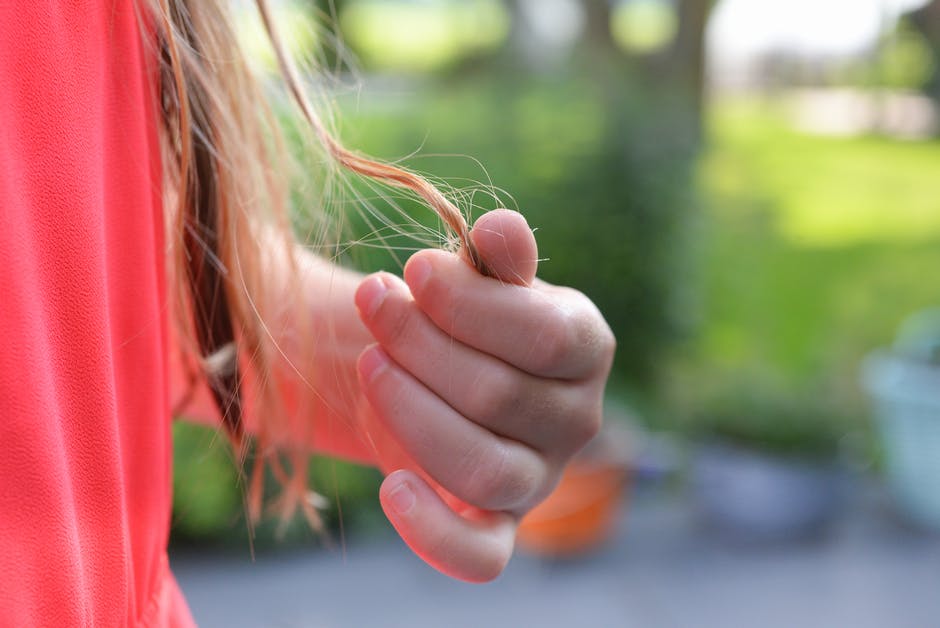 Cures Dandruff
Cinnamon is known to have antifungal and anti-inflammatory properties. Not only does it remove dirt and grime, but also helps as a cure against dandruff. Dandruff is usually caused by a fungus called Malassezia and It's procyanidins help to prevent it. It can also provide protection against scalp irritation and inflammation.
While it might have benefits for hair and scalp, it is also noted that applying ground Cinnamon or potent Cinnamon oil to your skin or hair can result in allergies. You could have rashes, redness, inflammation, or irritation. It can be used by adding its oil in a carrier oil or adding grounded cinnamon into a hair mask. This is applicable for both types. Since the procedure can take long, PURC's Cinnamon Shampoo Bar can be an easy option.
PURC's Cinnamon Shampoo Bar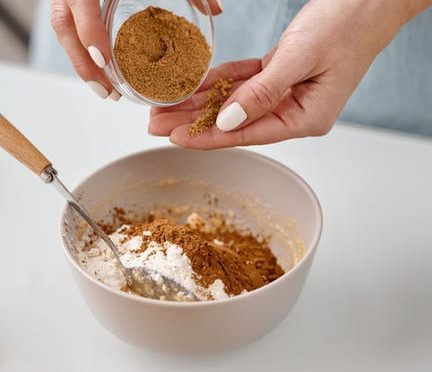 This is an organic, cruelty-free product crafted to fulfil your hair needs. The shampoo bar is free of sulphates, silicones, and parabens.
This prevents the hair from drying out and damaging. Since the shampoo bar consists of essential oils and non-synthetic components, it cleanses your hair without ever stripping your hair of the natural oils.
The main components of the shampoo bar are Cinnamon Leaf Oil, Clove Bud Oil, Rosemary Extract, and Nettle-Peppermint Infusion. Each ingredient contributes to the health of your hair.
Since we have gone over the benefits of it, let's look at the benefits of the other ingredients.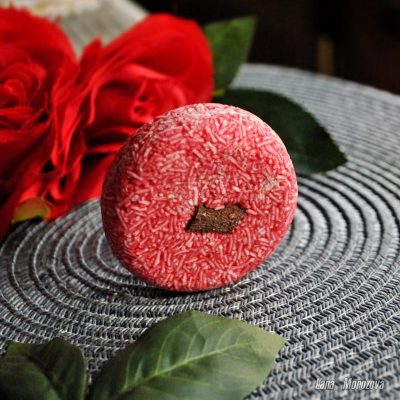 Clove Bud Oil:
As one of the main ingredients of the Bar Shampoo, Clove Bud Oil makes your hair lustrous and smooth. Along with deeply conditioning the hair, it also reduces hair fall and encourages hair growth.
Nettle and Peppermint Infusion:
The mix of Nettle and Peppermint is a key feature of the Bar Soap. The Nettle leaves are considered to be rich in silica and sulfur.
Peppermint contains menthol, which produces a cooling effect and helps with dryness and itching. When the two are mixed together, it works miracles for your hair. The Nettle extract works well for reducing redness and irritation. Whereas, the peppermint oil will stimulate your scalp and increase blood circulation.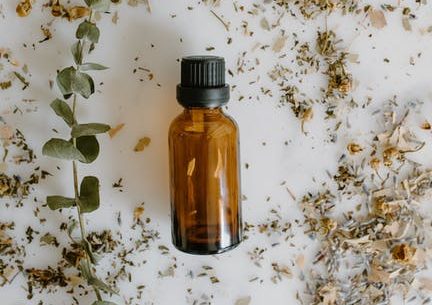 Rosemary Extract
Rosemary is widely known for its exquisite aroma. But the extract is also used for its medicinal properties as well as for religious and cooking purposes. It leaves your hair with an amazing after-smell. Its antiseptic properties prevent bacterial or fungal growth and help in exfoliation. Its multiple benefits make it ideal to be incorporated in the Shampoo Bar.  
Directions For Use
After lathering the product onto your hands, apply it to your hair and gently massage it into your scalp. Then, rinse it off with water. The bar can be used as often as required.
Storage
The product should be kept in a dry area. Using a soap container with a water drainage feature is highly suggested. Water can reduce the longevity of the product and contort its shape. The shampoo bar can last upto 40-60 showers if kept properly.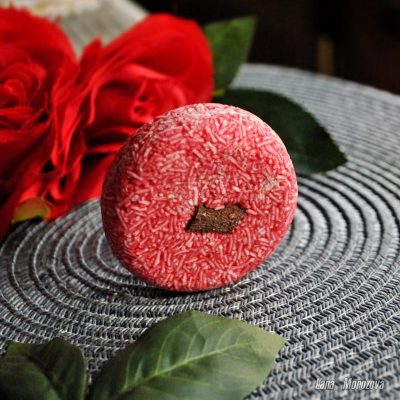 Precautions
When integrated into other products in adequate amounts, it is unlikely to have many side effects. Nonetheless, it is advisable to avoid using the product in case of any allergy to the spice.
Conclusion
It is one of the easiest available ingredients to make your hair healthier. Although there is a potential for certain side effects, if used in an adequate amount, it will do wonders for your hair. PURC's Cinnamon Shampoo Bar is a great option to opt for to rejuvenate your hair without the hassle of making hair oils or masks anytime!